57-year-old Shiv Shankar Patra, a tea merchant and devoted Messi fan from Kolkata in India's West Bengal state, decided to show the world his love for the Argentinian national football team in his own way.
The Kolkata resident has been a passionate supporter of Argentina since the 1986 World Cup, when Diego Maradona helped the team win the coveted trophy. In the current star of La Albiceleste, Lionel Messi, Patra sees an "extension of Maradona."
To prove his football passion, Patra painted his house in light blue and white, the national colors of the Latin American country.
"Everyone in my family loves Messi. We love his behavior, we love everything about him. I consider Messi a brother," Patra told Indian media.
© Photo : ANI
Argentina football team fan Shiba Patra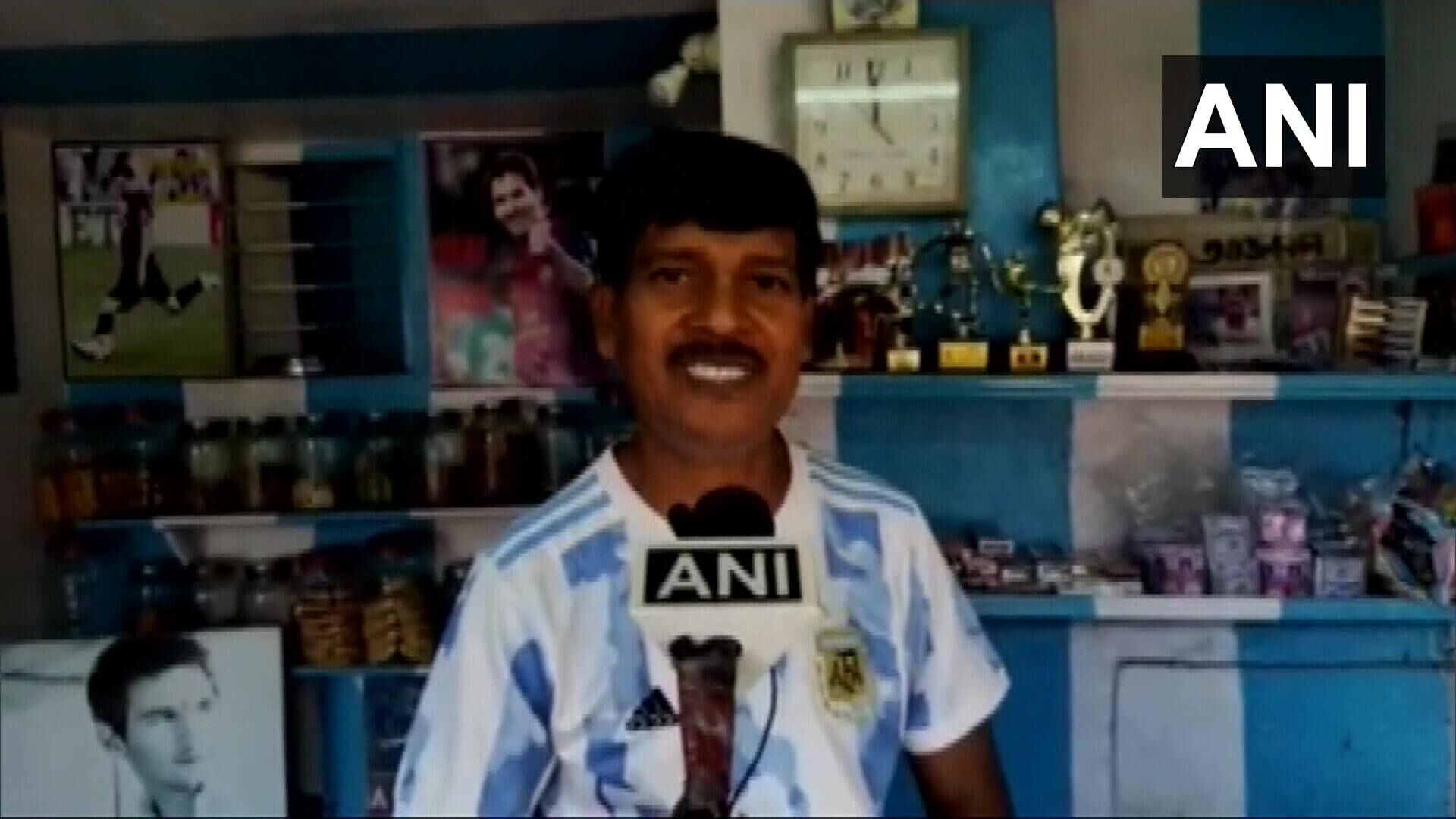 Argentina football team fan Shiba Patra
Unwavering Love for Football
This is not the 1st time Patra has taken to social media. In 2018, Indian and international media covered his football love story.
Back then, Patra was saving up money for the 2018 World Cup in Russia. However, his hopes of seeing the tournament live from the stands seemed unrealistic due to the high costs of travelling that far.
"I don't smoke or drink. I have only one addiction and that is Lionel Messi and Argentina… But I have to run a family and can't spend all our money on football," Patra said in 2018.
In the last and most important match of the 2022 World Cup, the national teams of Argentina and France will face each other. Messi hopes to take the only remaining and most important football cup in his last match on the international stage. FIFA expects around 4 billion people to follow this weekend's biggest event.