In less than two weeks since Nepal's new Prime Minister Pushpa Kamal Dahal assumed office, Beijing has resumed overland trade between the two nations (which had been stalled for almost three years under China's zero-COVID policy).
China dispatched a team to Kathmandu to conduct a feasibility study for developing a railway line between Kerung and Kathmandu, part of a trans-Himalayan connectivity corridor under the the Belt and Road Initiative (BRI).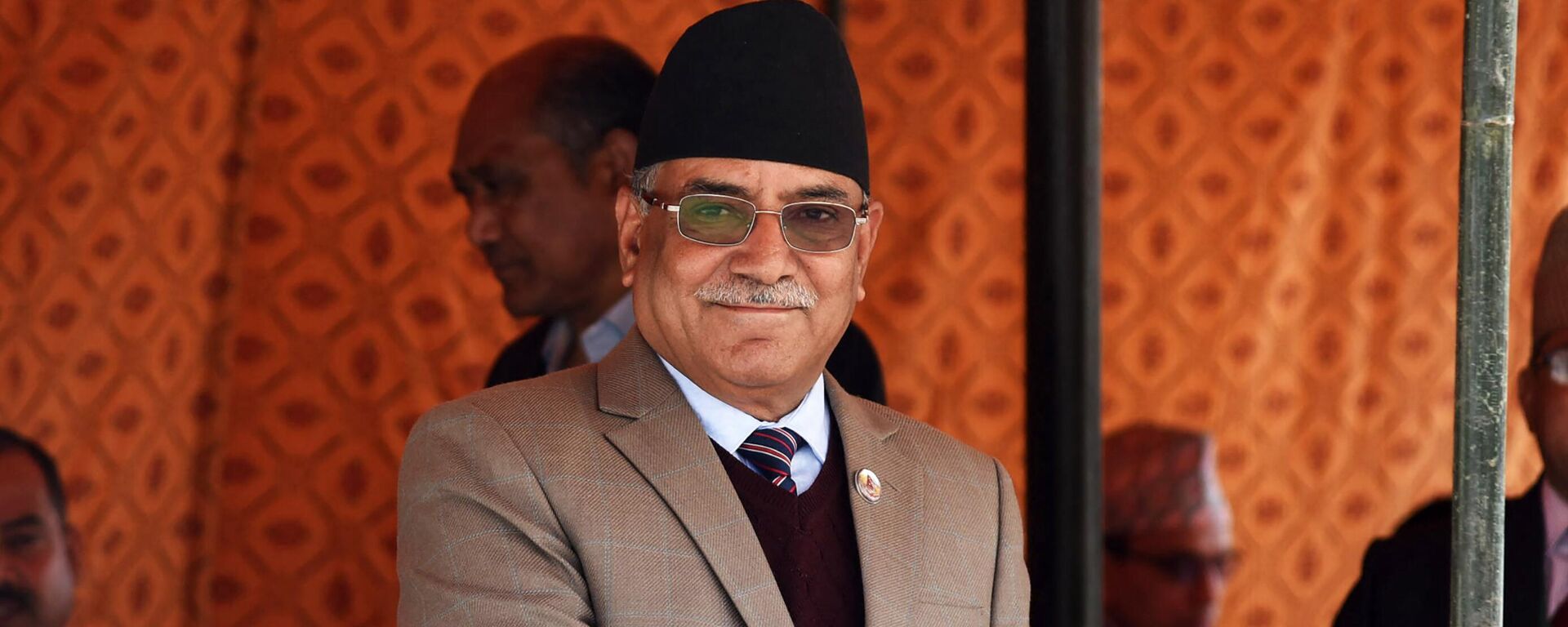 Over the weekend, Pushpa Kamal Dahal, widely known as Prachanda, and Chinese charge d'Affaires to Kathmandu Wang Xin also
inaugurated the Pokhara International Airport
, which has been described as the flagship project of BRI in Nepal.
The China-Nepal engagement in recent days has attracted significant attention in India.
Reacting to these concerns, a report in Chinese state media outlet Global Times on Tuesday said that New Delhi shouldn't be "envious" of growing ties between Kathmandu and Beijing.
"Although some in India try to see China-Nepal economic relations through a geopolitical lens, but their narrow-minded geopolitical thinking will not hinder China-Nepal cooperation," it said.
To understand Nepal's growing ties with China as well as India's concerns, Sputnik spoke to Professor Mahendra P. Lama, an Indian development economist and currently the head of a government-appointed team to develop New Delhi's strategy for the northeastern states under "North East Region Vision 2035."
Lama was also a member of the government-appointed Eminent Persons' Group (EPG), which was formed to recommend changes to the India-Nepal Treaty of Peace and Friendship of 1950.
Sputnik: Does China have the capability to develop connectivity infrastructure connecting Nepal?
Prof. Mahendra Lama: China has already demonstrated technological capability to develop connectivity projects in the Himalayan region. They have developed transport infrastructure in the highlands of the Tibet Autonomous Region (TAR).
They have brought
high-speed rail
over a tough terrain from Chengdu to Lhasa (Sichuan Tibet Railway) and connected it to Shigatse (prefecture-level city in TAR which borders Nepal).
But a bigger question right now is the reason why the Chinese are developing this infrastructure. Is developing a railway line cutting across the greater Himalayas in Nepal purely for commercial and trade-related reasons? Could China have some larger underlying strategic designs?
Having said that, Nepalis are aware of the potential environmental costs of building a railway line cutting across some of the highest mountains in the world. So, developing the Kerung-Kathmandu railway line won't be an easy undertaking at all.
Sputnik: Nepal shares a border with both India and China. Ties between India and China haven't been great of late because of the Ladakh standoff and differences at the border in Arunachal Pradesh. In 2017, the Indian and Chinese militaries engaged in a standoff in Bhutan, which also shares a border with both the countries. So, could there be any security implications for India from enhanced connectivity between Nepal and China?
Lama: Once again, spending billions of dollars to cut across the Himalayas and develop transport infrastructure is not a simple undertaking at all. There are limitations of geography, topography and extreme climatic conditions in the higher reaches of the Himalayas.
Then, another thing to mull is that the Chinese seaports are much farther away from Nepal than Indian seaports, which are much closer.
To my mind, taking the BRI to Nepal is not simply triggered by economic and trade considerations. There are deeper geopolitical and long-term designs to it. One could easily question why such kind of project is being thought [up] in the first place.
In the case of Doklam standoff, India's main fear was that the PLA would be able to target India's "Chicken-neck corridor" (the Siliguri corridor, a narrow strip of land connecting India's seven northeastern states to the mainland) by
gaining access to strategic locations
in Bhutan.
If China is able to help Nepal develop rail and road connectivity, it would further bolster the strategic significance of the Kathmandu-Kodari highway (funded by China in the 1960s and one of the first roads to connect Nepal to the rest of the world through another country besides India). The Chinese would get more routes to access this highway.
Sputnik: Why do you think Nepal is accepting such projects despite its close economic and political ties with India, underpinned by the 1950 Treaty of Peace and Friendship?
Lama: Well, definitely, another question to ponder over is what is pushing Nepal to accept such risky projects.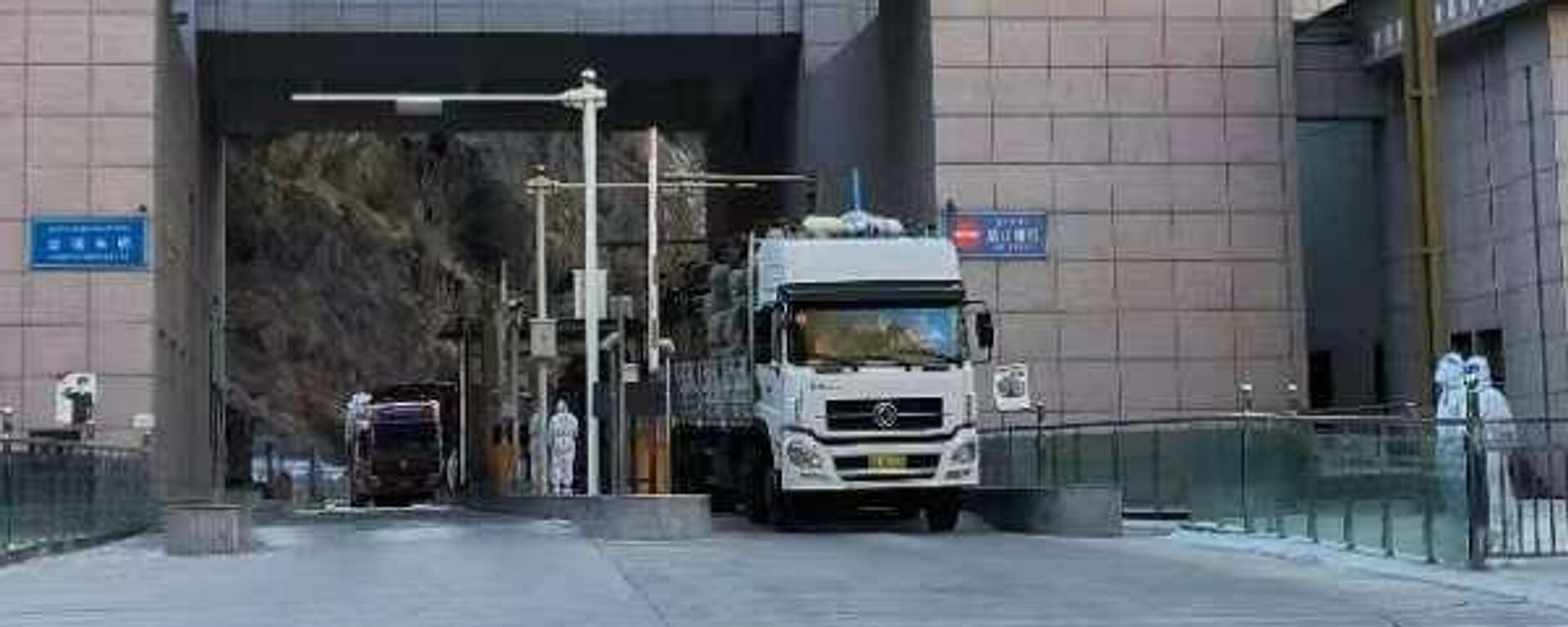 I would say that Nepal has been growing closer to China since 2015, after the devastating earthquake that affected millions of people. Many people in Nepal have blamed India for imposing an unofficial blockade in the wake of the earthquake, which has in turned affected the post-earthquake recovery since Nepal has traditionally relied on New Delhi for carrying out trade.
While New Delhi has denied any involvement in a blockade, the fact remains that this has remained an issue in Nepal. In 2017, Nepal signed on to the BRI, which was followed by the historic visit of President Xi Jinping to Kathmandu.
It is very important to remember the context of growing Nepal-China ties.
Sputnik: How should India react to these increasing engagements between China and Nepal under the BRI framework?
Lama: One reaction would be to condemn it. There is already some western propaganda that the Pokhara International Airport would turn into another Hambantota port. Such sort of propaganda is never going to work.
These sort of insinuations about BRI-funded projects haven't and will not affect China and the BRI.
I believe that the most critical reaction for India would be come up with a grander connectivity and infrastructure initiative in Nepal which China is already doing there under the BRI framework.
On India's part, an important measure could to be to expedite the enforcement of the BBIN MVA framework which was signed in 2015. India is the main theater of the sub-regional integration process in South Asia. It is sort of a meeting ground for Bangladesh, Bhutan, and Nepal.
(The Bangladesh-Bhutan-India-Nepal Motor Vehicle Framework agreement was signed among the four governments in Thimpu in 2015. It aims to regularize passenger, personal and cargo vehicular traffic between the four countries in a bid to facilitate regional integration. Bhutan is yet to ratify the pact).
The Indian government should incentivize the other three nations to use Indian transport infrastructure, Indian ports as well as the Indian market. The BBIN network should be integrated with the India-Myanmar-Thailand (IMT) trilateral highway to ensure that Nepal, Bhutan, and Bangladesh have direct overland connectivity to Southeast Asia.
The official status of Nepal, Bangladesh, and Bhutan in India's "Act East Policy" must be upgraded.
In a way, these processes would ensure that Nepalis get access to a much larger and different market in South and Southeast Asia. The combined size of the market would be much bigger than what China is offering to Nepal under the BRI framework.
Any Bangladeshi exporter would be keen to use the overland route to Southeast Asia than accessing those markets by passing the southern coast of India as they are doing now.
I believe that this should be the way ahead and the government of India is already involved in efforts to upgrade the infrastructure and connectivity in the northeastern part of the country under the Act East Policy.
No other country besides India has the capability to integrate South Asia with Southeast Asia.