Foggy conditions were reported across north India on Monday, especially in Delhi, Punjab, and Uttar Pradesh, according to data provided by the India Meteorological Department (IMD).
In particular, Bhatinda, a city in Punjab, reported "zero" visibility.
In Delhi's Safdarjung area, the visibility was down to 200 meters early in the morning. The weather conditions delayed at least 250 trains and 150 domestic flights.
The daily low temperature was recorded at 3.2 degrees Celsius on Monday, as a cold wave continues to engulf the city for the fifth consecutive day.
The weather department IMD tweeted a
satellite image of the fog
cover that extended from Punjab and northwest Rajasthan to Uttar Pradesh state, covering Haryana and Delhi.
© Photo : Twitter
IMD on North India Fog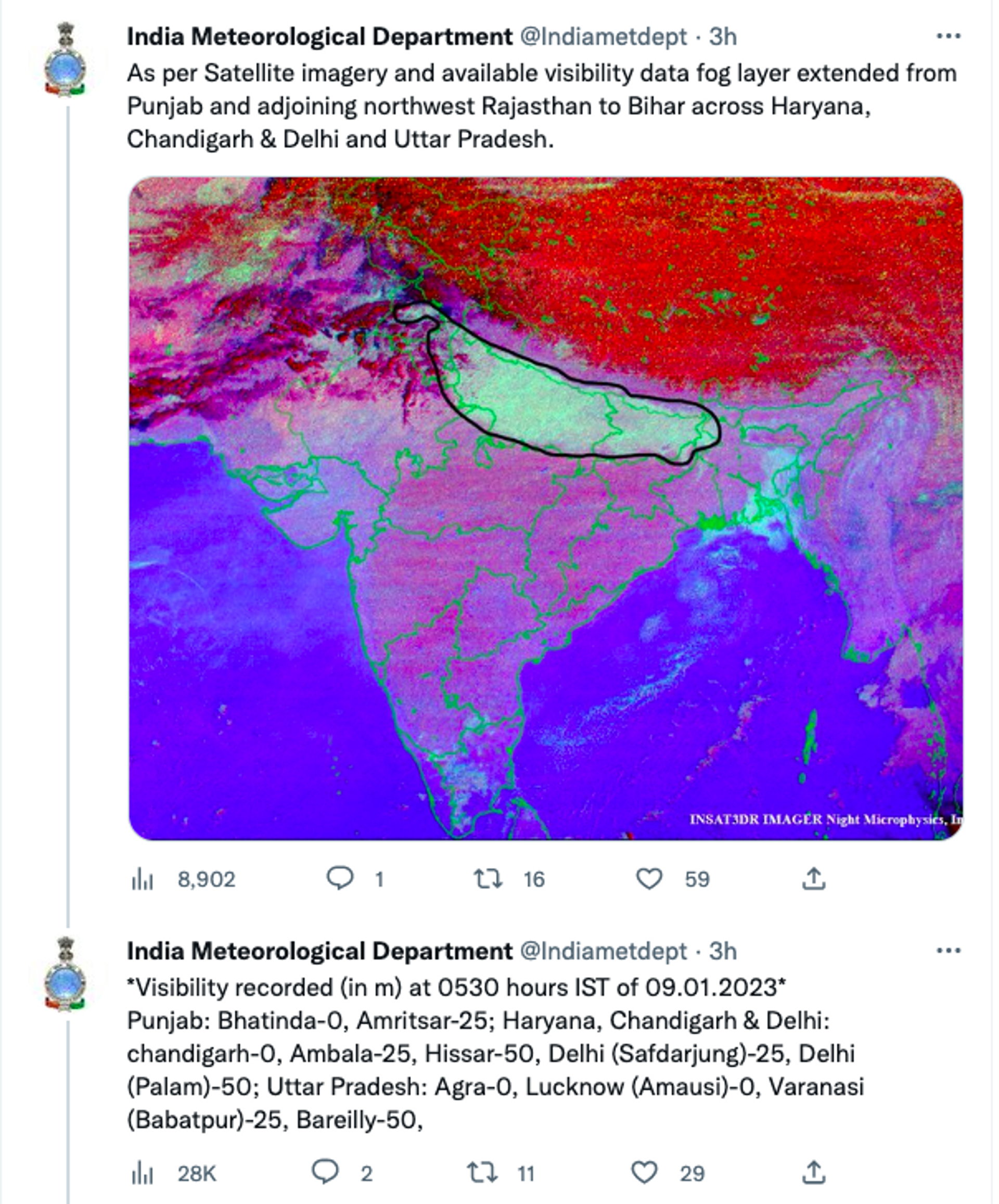 IMD on North India Fog
Meanwhile, the Delhi government has instructed all schools to close down till 15 January in light of the prevailing cold conditions.