Sanjay Verma, the Indian Foreign Ministry's Secretary (west) on Thursday addressed the 10th Meeting of the Bay of Bengal Initiative for Multi-Sectoral Technical and Economic Cooperation (BIMSTEC) and called for greater unity among the region's states to combat terrorism.
Founded in 1997, the Dhaka-headquartered BIMSTEC comprises India, Bangladesh, Bhutan, Nepal, Myanmar, Thailand, and Sri Lanka.
"State-sponsored terror from our western borders" increasingly involved the use of unmanned aerial systems for arms and drug trafficking, Sanjay Verma told the participants, describing the events as a "classic example of the synergy between terrorism and transnational crime".
India's paramilitary unit the
Border Security Force (BSF)
shot down at least 22 Pakistani drones in 2022 - in all the cases, the drones, which entered India illegally, were found to be
carrying arms and/or narcotics
.
India Calls for 'Isolating' Pakistan in the Region
New Delhi has consistently accused Pakistan of backing terrorist groups against Indian interests, a charge that Islamabad denies.
In this regard, Verma proposed a six-point agenda to fight terrorism, organized crime and drug smuggling.
Governments that back terrorist groups should be "isolated", Verma added, urging greater cooperation among the BIMSTEC states to counter the misuse of emerging technologies by terrorist networks.
Verma also called for a "result-oriented approach" to tackle radicalization.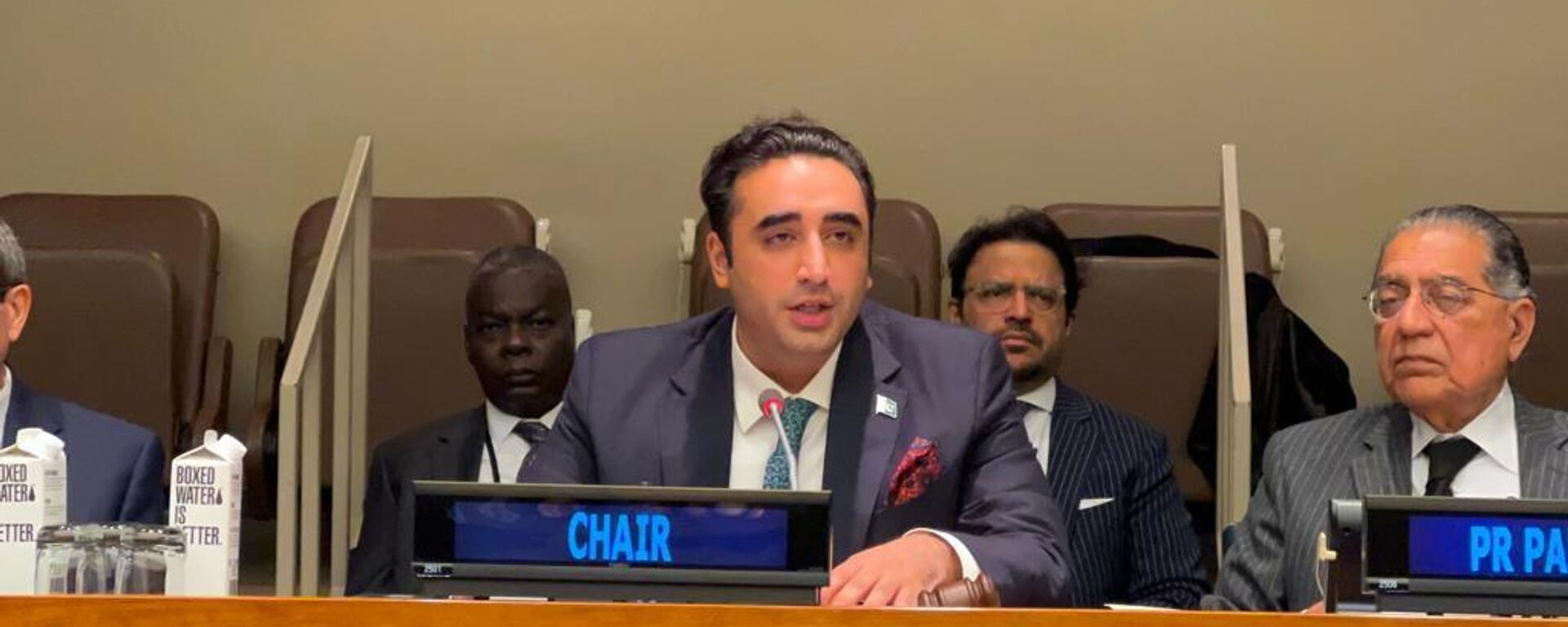 Significance of BIMSTEC
Prime Minister Narendra Modi's government has backed the importance of BIMSTEC in promoting cooperation among south and south-east Asia, calling the grouping a
"bridge" between the two regions
.
The BIMSTEC countries have a combined population of 1.68 billion and an overall Gross Domestic Product (GDP) of $4 trillion.
New Delhi has promoted BIMSTEC as an alternative to the South Asian Association for Regional Cooperation (SAARC), an alternative regional bloc which has been all but suspended because of differences between India and Pakistan.
The SAARC comprises India, Pakistan, Maldives, Nepal, Bangladesh, Bhutan, Sri Lanka and Afghanistan.