After winning the prestigious Golden Globe Award for Best Original Song for 'Naatu Naatu', the super-hit Indian Telugu language movie RRR has once again outshone at the 28th edition of the Critics Choice Awards by winning Best Song and Best Foreign Language Film.
Held on Monday in Los Angeles, Director S.S. Rajamouli, who shot to fame for his blockbuster movie 'Baahubali', accepted the award and thanked his wife, Rama Rajamouli, sister-in-law Srivalli and his entire family for being the driving force behind his victories.
He made the entire country proud and said at the end, "Jai Hind (Victory to Hindustan), mera bharat mahaan (My India is great)."
#RRR winning International Recognition & Awards is not only a proud moment for India rather its a HUGE WIN for Commercial Mass cinema rooted in Indian culture. This genre was Looked down upon by the flag bearer of "REAL" cinema especially hindi filmmakers. pic.twitter.com/eXf563qADX

— Sumit Kadel (@SumitkadeI) January 16, 2023
Starring actors N.T. Rama Rao Jr. (also known as NTR), Ram Charan, Ajay Devgn, and actress Alia Bhatt, the movie is fictional story set in pre-independence India, which revolves around two real-life Indian revolutionaries in the 1920s.
The movie has minted around $175 million (INR 1.2 billion) at the global box office after its release in March last year.
Several celebrities took to Twitter to congratulate the team of RRR and hailed the filmmaker.
© Photo : Twitter/@BeingTejan
Veteran Indian filmmaker S.S. Rajamouli interacts with filmmaker James Cameron after winning two awards at Critics Choice Awards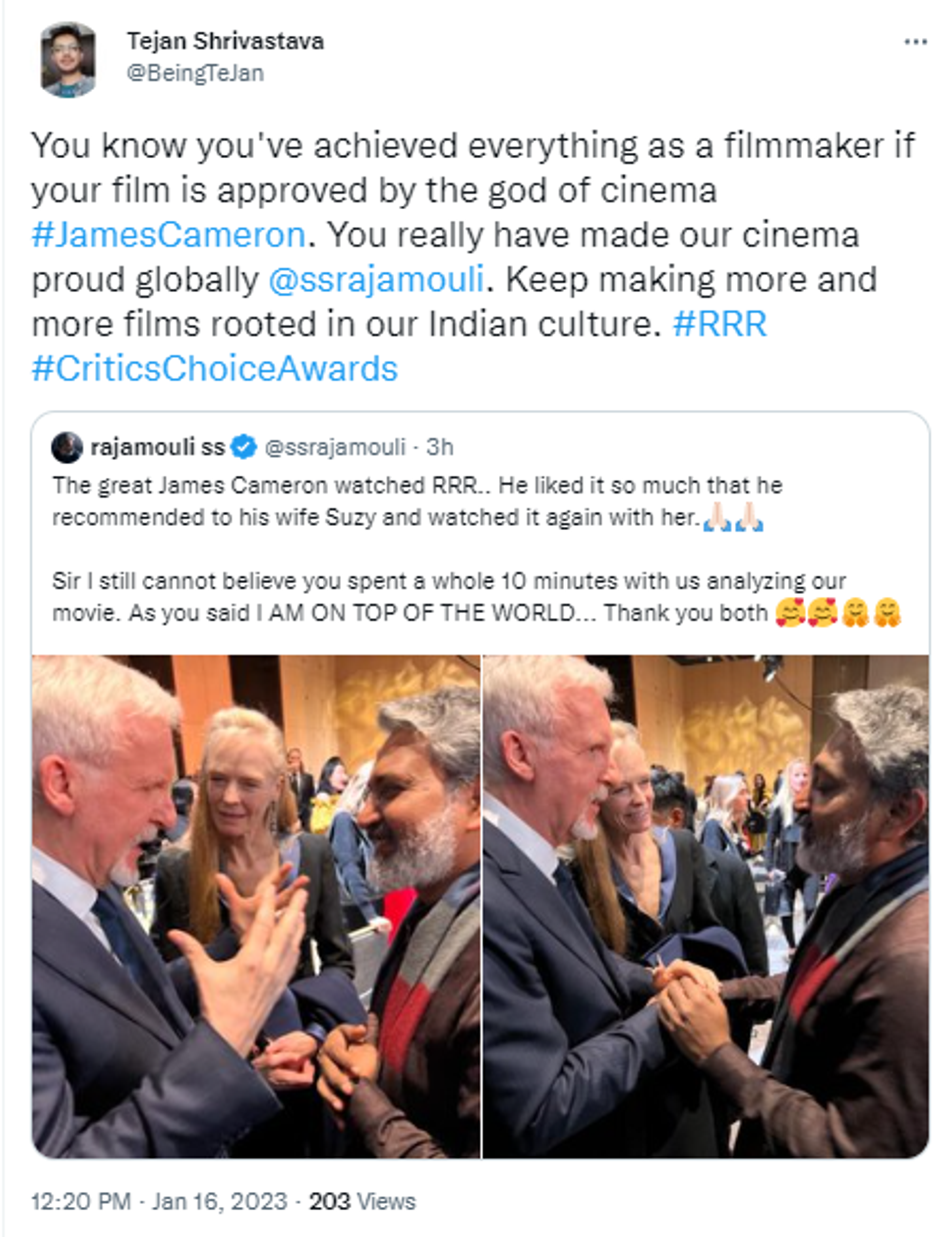 Veteran Indian filmmaker S.S. Rajamouli interacts with filmmaker James Cameron after winning two awards at Critics Choice Awards
© Photo : Twitter/@BeingTejan
© Photo : Twitter/@ashokeoandit
Producer Ashoke Pandit reacts after Indian Telugu language super hit movie wins two awards at Critics Choice Awards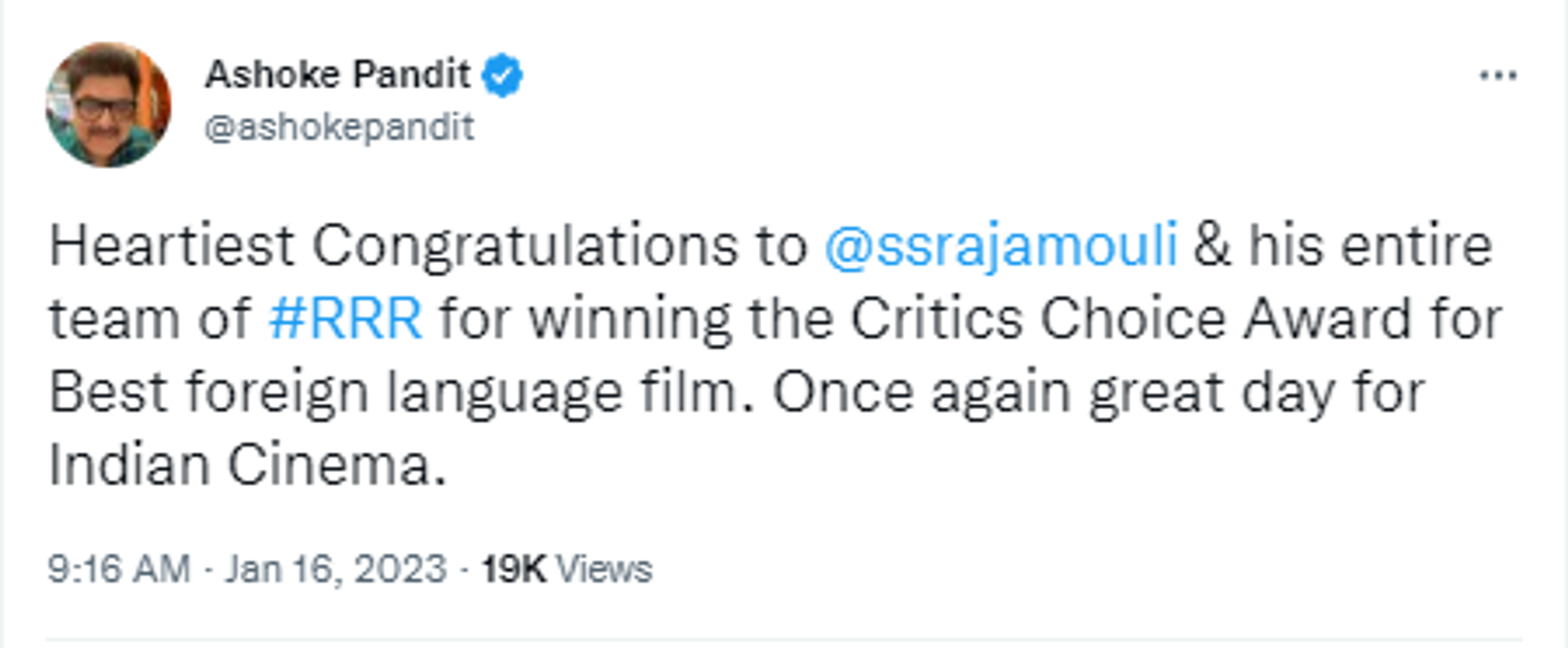 Producer Ashoke Pandit reacts after Indian Telugu language super hit movie wins two awards at Critics Choice Awards
© Photo : Twitter/@ashokeoandit