Pakistan on Friday opposed modifications to the Indus Water Treaty (IWT) at the Permanent Court of Arbitration, Hague.
The motion comes just a few days after India reportedly asked the Pakistani side to change a six-decade
water-sharing agreement
in view of Islamabad's "intransigence" over the pact's dispute redressal mechanism relating to cross-border rivers.
New Delhi served Pakistan with a notice to modify the treaty in a bid to resolve the long-running dispute within 90 days.
"Such stories are misleading. The IWT cannot be unilaterally modified. This is an attempt to divert attention from the ongoing proceedings at the Permanent Court of Arbitration under the Indus Waters Treaty," a statement issued by Pakistan reads.
The two sides remain at odds over the construction of India's hydroelectric projects on the Indus tributaries, Jhelum and Chenab.
Pakistan's main concern remains that India's hydropower dams would cut the water flow on the river, as the tributaries are a primary source of irrigation and household use in the country.
In 2015, Pakistan reportedly raised the issue of India's 330MW Kishenganga hydroelectric project on the Jhelum river and 850MW Ratle hydroelectric project on the Chenab River.
The matter has remained unresolved since 2016, when the World Bank paused the initiation and asked the two countries to find an amicable solution to the problem.
© AFP 2023 AAMIR QURESHI
A car crosses the Kowardu suspension bridge over the Indus River on the outskirts of Skardu on January 24, 2021.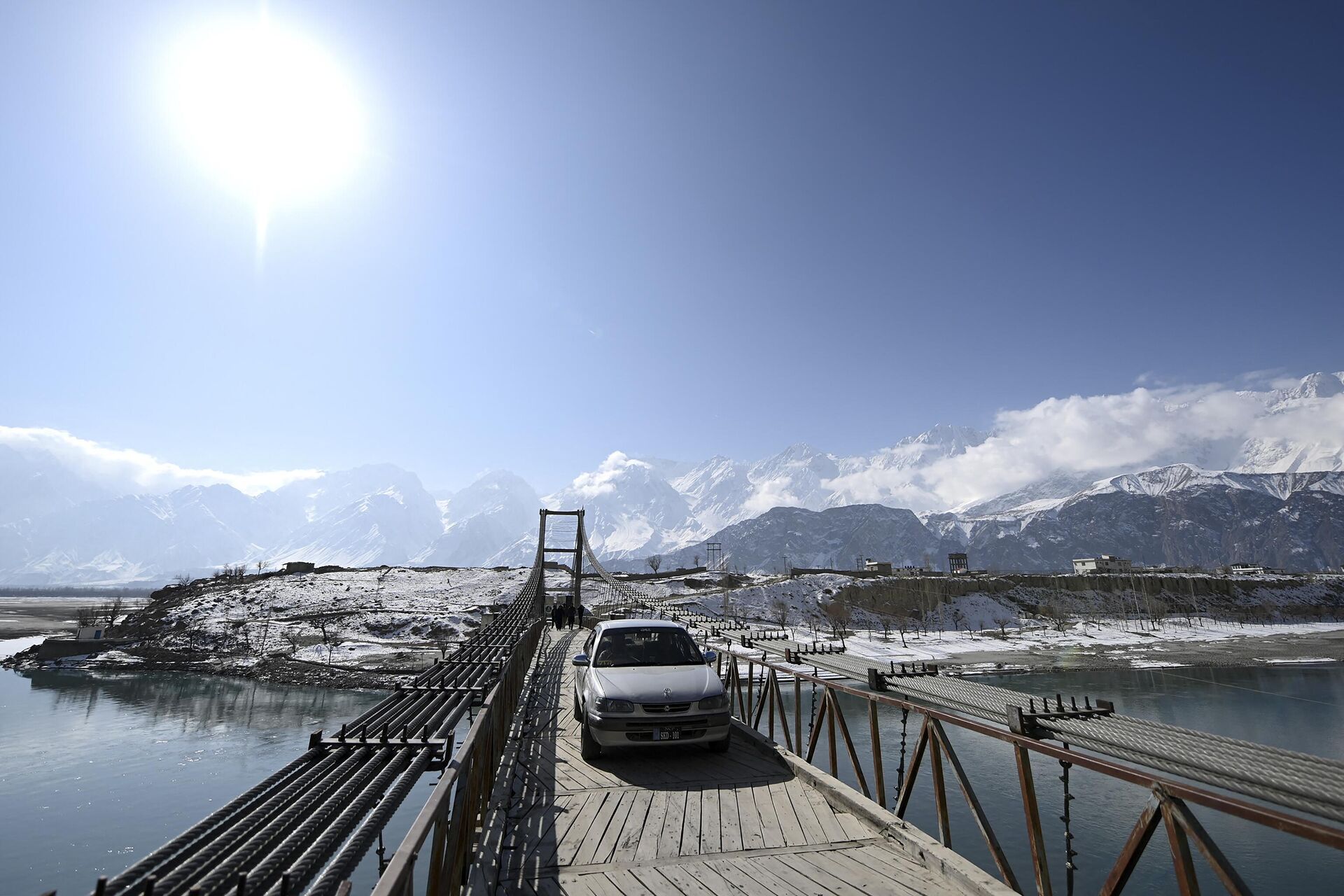 A car crosses the Kowardu suspension bridge over the Indus River on the outskirts of Skardu on January 24, 2021.
However, last year in October, the World Bank appointed neutral experts Michel Lino and Sean Murphy, as Chairman of the Court of Arbitration and convened meetings with Indian and Pakistani officials in November to "hand over" the process.
Reports suggested that India asked Pakistan to change the Indus Waters Treaty by barring third parties from intervening in disputes.
Under IWT, all the waters of the eastern rivers - Sutlej, Beas, and Ravi - amounting to around 33 million acre-feet (MAF) are allocated to India for unrestricted use.
The waters of western rivers - Indus, Jhelum, and Chenab - amounting to around 135 MAF annually have been assigned mainly to Pakistan. However, India
can generate power
on western rivers, subject to specific criteria for design and operation.