A 'pet' leopard escaped in a residential area in Islamabad on Thursday. Videos circulating on social media showed the majestic animal jumping over walls and running round cars in a panicked frenzy.
It took the Islamabad Wildlife Management Board and Capital Development Authority more than six hours to capture the leopard. The authorities had to finally use a tranquilizer to sedate it and, according to media reports, the animal will be kept at a rescue center for the time being. It is unclear what will happen to it in the future.
While no fatalities were reported, three people were allegedly injured by the leopard, including a security guard and two workers of the wildlife management board.
Leopard attacked a pedestrian in DHA 2,
luckily he didn't suffer any life threatening injury. Just couple of days back a leopard was sighted in Bahria Enclave Islamabad aswell, please stop occupying their lands. STOP DEFORESTATION. pic.twitter.com/kMC2OkyzCk

— Wahid Zia. (@OmniscientXo) February 16, 2023
Some
reports
suggest that the 'pet' belonged to a retired general who kept the animal at his farmhouse, while others claim that it had come down from the nearby Margalla Hills, where deforestation is causing leopards to leave their natural habitats.
Netizens expressed their anger at the general, accusing him of animal cruelty and asking him to compensate the victims who were attacked by the wild 'pet'.
Craze for the Exotic
However, this recent incident is by far not the only one in the country and points to a much broader issue at hand - rich people in Pakistan like to keep exotic pets to show off their fortune.
Social media is filled with videos of wealthy Pakistanis cruising with lions in the front seats of luxury SUVs, while newspapers have featured reports of arrests of residents taking their big cats out for strolls and rides.
Exotic animals, especially big cats, are seen as a symbol of wealth and power in the country. They are imported from countries like South Africa or - as a new trend suggests - are bred widely across Pakistan much to the horror of helpless wildlife officials.
According to some reports, there are up to 300 lions within Karachi's city limits alone. They are purportedly kept in gardens, inside rooftop cages, and at farm houses. However, bizarrely big cats are not the only animals the rich like to boast about.
About two years ago, Karachi's swanky residential area called Defence came into the limelight when videos emerged showing two giraffes living in the garden of a house.
A short clip of the giraffes looking over the compound wall was shared on Twitter with the caption: "Just Karachi DHA things."
The video was picked up by local media and it caused quite a stir as people demanded answers. In response, the animals' owner said that he had a mini-zoo permit which allowed him to import the animals.
However, many citizens called it an act of "animal cruelty," demanding that the giraffes be returned to their natural habitat instead of confined to a small garden.
Pakistani laws make it easy to import exotic animals, but once inside the country there are almost no regulations. Often, these animals are kept in far from ideal conditions, and the people who look after them are not properly able to understand the animal's behavior or needs.
Animal Love or Power Flex?
Meanwhile, the rich insist that they do it because of their love for animals. Some industrialists who show off their petting zoos online or to reporters claim that they provide the animals with all necessities to keep them safe and comfortable.
A Karachi-based industrialist Bilal Mansoor Khawaja has an animal exhibition featuring over 800 species. He insists it is his love for animals that has led him to build this personal zoo. His nine-acre property hosts zebras, flamingos, and horses, and is situated in a neighborhood right in the middle of the megapolis.
Politicians in Pakistan are also notorious for using wild animals to flex their power and wealth.
Leaders who make a name for themselves often come to be known as the lions – undisputed rulers of their respective constituencies or districts. A few of them have gone on to earn the title of Sher-e-Punjab – the lion of Punjab province; the most famous of them being a former chief minister and provincial governor, Malik Ghulam Mustafa Khar.
Furthermore, during his ruling days, the former prime minister, Nawaz Sharif, (brother of the current PM Shahbaz Sharif) was elevated by his supporters to the status of a babbar sher – a lion king. When he arrived to address public gatherings, he was always greeted with cheers of "look, who is here – a lion".
Sharif's party, the PML-N, is known to bring lions and tigers to its rallies as mascots. A few years ago, his rally came under international criticism when a rare white tiger brought to the event died of prolonged exposure to heat.
The World Wide Fund for Nature described the use of the white tiger in the election campaign as a violation of international laws.
Shopping for Wild Things
Purchasing exotic animals
in Pakistan is not as hard as it may seem. Firstly, there are many Facebook* groups that offer African lions, pythons, eagles, and many other animals for sale. Three lion cubs, each four months old, are reportedly available for Rs 750,000 ($2,880) on one group's page.
Another group offers two brown East African cubs for Rs 450,000 ($ 1,700). Then there are various dealers with WhatsApp accounts who maintain galleries of animals available for purchase.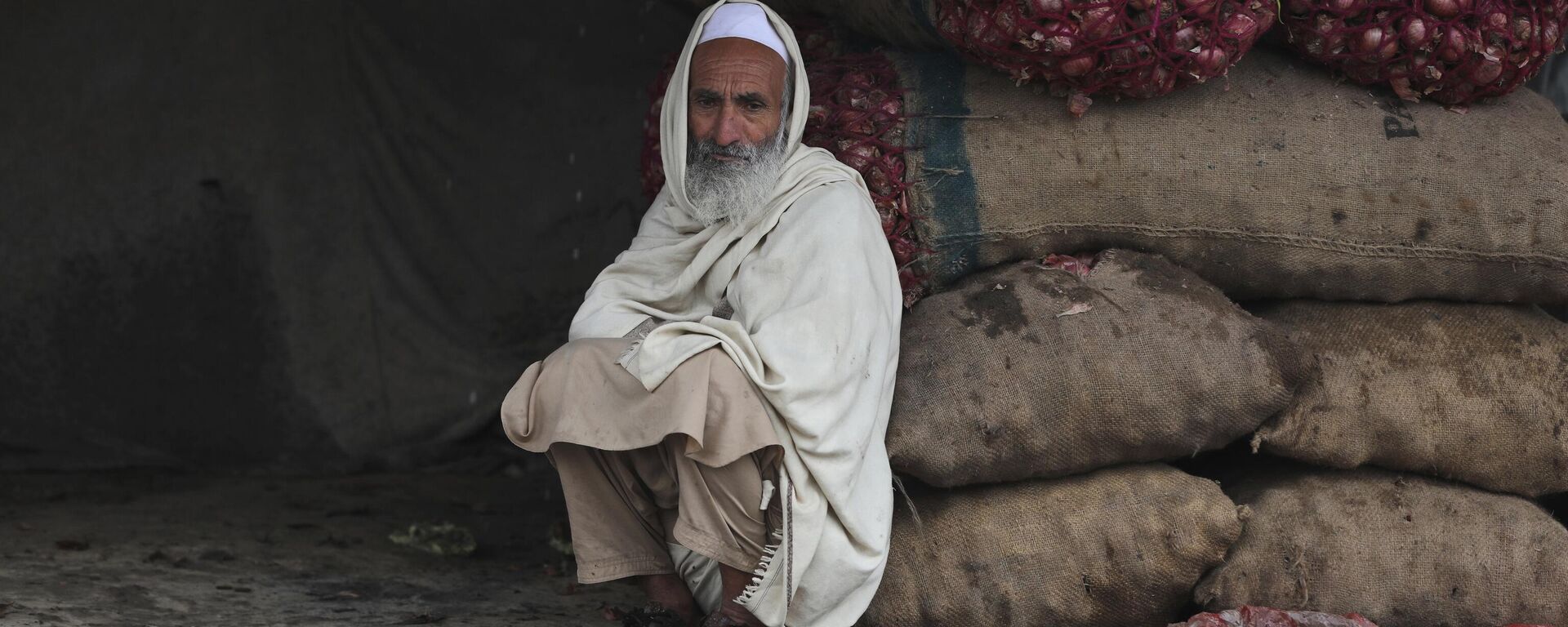 More disturbingly, there are traders selling lion body parts as well. Lion fat is available for use in medicine and is meant to allegedly relieve muscular and joint pain. A number of trading websites offer lion claws and nails.
If some local media are to be believed,
a lion comes cheaper than a buffalo
in Pakistan. That is because the Lahore Safari Zoo was allegedly selling some of its African lions bred in captivity at a meager price of Rs 1.5 lakh ($576), according to a Pakistani television channel. A buffalo, on the other hand, costs Rs 3.5 lakh ($1,300) to 10 lakh ($3,840), the report said. The zoo administration apparently regularly sells off a few lions to meet expenses: some 14 lions were sold off last year to citizens on the excuse of the zoo having limited space.
Although wildlife conservationists are concerned that those keeping these animals in captivity aren't properly taking care of them, it is difficult to prevent such trade in a globalized online world as traders easily operate websites and social media pages from territories outside the jurisdiction of Pakistani authorities.
Animal rights activists routinely ask the government to prioritize the detection and prevention of wildlife-related crimes and also suggest embedding cyber investigations into a government's operations in the field of wildlife conservation.
Until that happens, thousands of wild animals will keep falling prey to Pakistan's elite.
*Facebook is banned in Russia over extremist activities.
The views and opinions expressed in this column are those of the author and do not necessarily reflect the position of Sputnik.