Abdul and Mohammed Ahmed Rabbani were arrested in Pakistan in 2002 following the 9/11 terror attacks. They are said to have been tortured by the CIA and kept in solitary confinement for years. Their release comes just a couple of months after another Pakistani was freed from Guantanamo.
The oldest detainee at the prison, Saifullah Paracha, who is now 75 years old, was released after 17 years in custody. He had been held on suspicion of ties to al-Qaeda since 2003, but was never charged with a crime.
The Rabbani Brothers
Pakistan's Foreign Ministry announced the release of the two brothers in a statement on February 24, "We are pleased that these Pakistani nationals have finally reunited with their families," the ministry said, adding that it had "coordinated an extensive inter-agency process to facilitate repatriation."
The duo was first brought to Pakistan's capital, Islamabad, and from there they were flown to Karachi, where their families have awaited their return all these years.
The Rabbani brothers were in their early twenties when they were captured by Pakistan's security services in Karachi in September 2002. It took almost two years for them to be transferred to Guantanamo after being held at a CIA detention facility in Afghanistan.
They were picked up for allegedly operating al-Qaeda safe houses; the US officials accused the brothers of aiding terrorists with housing and other logistical support. But no trial or charge was brought forward against the Rabbanis.
They alleged that they were tortured while in CIA custody before being transferred to Guantanamo Bay and the military records describe the two as providing little intelligence of value. After spending over a decade in Guantanamo, in 2013, Ahmed Rabbani began a series of hunger strikes that lasted for seven years. He would barely survive on nutritional supplements, which were sometimes forcibly fed to him through a tube.
Ahmed Rabbani's wife was pregnant at the time of his arrest. His son, who is now 20 years old, had never met his father until last week.
A case of Guantanamo Bay
Ahmed was acquitted after 20 years.

Ahmed's wife was pregnant at the time of his arrest & just five months later she gave birth to their son. He has never met his son

Yesterday He met his son for the 1st time after getting out of Guantanamo Bay Prison pic.twitter.com/K4UC4GsydN

— زماں (@Delhiite_) February 27, 2023
During his time at Guantanamo, Ahmed Rabbani made a name for himself as an accomplished artist. It was reported that now that he is back, his work will be exhibited in Karachi in May, with some other Pakistani artists inspired by his art.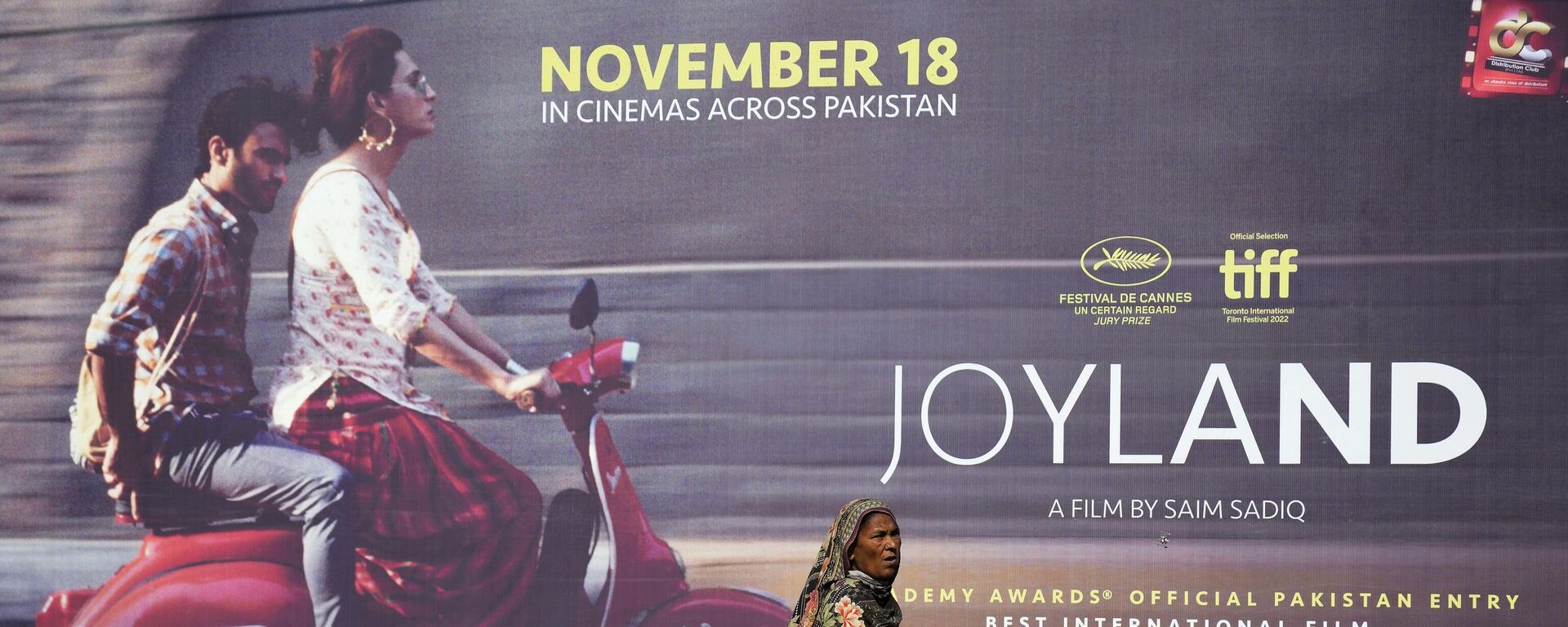 The two brothers who are now in their fifties are survivors of a brutal and inhumane camp that has come to symbolize some of the excesses of the "war on terror" due to the horrific interrogation methods. They are a living proof of human rights reports that highlighted cases of hundreds of detainees held for long periods of time without a trial.
Maya Foa, director of the pro-justice charity Reprieve, which provided legal representation to the Rabbanis until last year, called their two decades of imprisonment a "tragedy" that "exemplifies how far the US strayed from its founding principles during the 'war on terror' era."
"They robbed a family of a son, a husband and a father. That injustice can never be rectified. A full reckoning of the harms caused by the disastrous 'war on terror' can only begin when Guantanamo is closed for good," she said.
Why Were They Released Now?
The US government is aiming to "responsibly reduce the detainee population" at Guantanamo Bay and ultimately close the facility, according to the US Department of Defense.
Hence, the brothers' release was the latest US step toward emptying the prison. Although the Biden administration has said that it aims to shut down the prison eventually, as of February 2023, there are still 34 Muslim men detained at Guantanamo Bay.
The USA is the world's No.1 country in terms of violating Human rights & breaking international law.
Guantánamo Bay detention centre which was established by the USA in January 2002 is a symbol of torture, rendition and indefinite detention without charge or trial. pic.twitter.com/kDea3XiPEz

— Behiwot Tilahun በህይወት ጥላሁን 🇪🇹 (@BehiwotTilahun) February 25, 2023
Out of them, 19 have been approved for transfer, six are in indefinite detention, ten are awaiting trial, and two have been convicted. The US recently approved the transfer of another detainee, Said bin Brahim bin Umran Bakush, the last Algerian national to be held at the detention facility.
Earlier, Mohammed al-Qahtani was transferred to his home country of Saudi Arabia, where he will receive treatment for schizophrenia after nearly two decades of imprisonment.
Two months ago, the oldest prisoner held at Guantanamo Bay, Saifullah Paracha, was also released and returned to Pakistan.
A man who became like a second father to me over the years that I was his lawyer in Guantánamo Bay was just returned home. Never charged with a crime, Saifullah Paracha waded thru years of hearings—before federal judges and military reps—and he cleared every single benchmark 1/7 https://t.co/s8AiXkGYOf

— Shelby Sullivan-Bennis (@dontspyonmeNYPD) October 29, 2022
Paracha, who lived in the United States and owned property in New York City, was a wealthy businessman when he was suddenly arrested on suspicion of being an al-Qaeda "facilitator" who aided two of the conspirators in the September 11 plot with a financial transaction.
Paracha maintained that he did not know they were al-Qaeda and denied any involvement in terrorism. Despite his plea, he had been incarcerated in Guantanamo since September 2004 and was held there without a trial.
Although he is finally free, Paracha now suffers from heart disease, diabetes and a number of other ailments.
The Bay of Sorrows
The US Naval Base that houses the prison sits near the southeastern tip of Cuba. At its peak in 2003, Guantanamo Bay held almost 800 prisoners. The images of men in orange jumpsuits, shackled and kept in dog-kennel-like cages shocked the world when reports on the 'War on Terror' started appearing.
For years, starting from the time they were held and interrogated by the CIA after the 9/11 attacks on the World Trade Center, the prisoners spent their days and nights in isolation, each man locked alone in a cell, at times engulfed in darkness and white noise.
The prison is well known for its brutality, where US officials carried out extrajudicial treatment of detainees including torture, physical and psychological abuses and other human rights violations. Documented evidence suggests that nine prisoners have died in the custody of US officials, two of natural causes and seven by suicide.
Camp 7 is the most clandestine area of Guantanamo Bay, where even journalists are not allowed, so there is no way of knowing what used to actually happen there, but lawyers for the detainees held at Camp 7 from 2006 to 2021 are currently inspecting the site, and have highlighted that conditions at the camp were horrific, with the experience of imprisonment there being like getting "buried alive."
A criminal defense lawyer, Christine Funk was
reported as saying,
"I've seen everything from minimum to medium to maximum security [prisons]. I'd stay in any one of them rather than stay in that prison down at Guantanamo."
Another lawyer, Susan Hensler, said that the place was "akin to being entombed."
Guantanamo Bay is an enduring dark stain on the global reputation of the United States. Across the world, it shows up in the media as a symbol of injustice and its existence highlights United States hypocrisy on human rights.
*Al-Qaeda is a terrorist organization banned in Russia.