A video, originally posted by Matt David, a chief meteorologist at one of the TV channels in Florida, shows a huge alligator bending between the fence, broadening it with ease. The reptile leaves the fence open wide enough for any thief or animal to sneak in.
Frightened to see what an alligator can do with its strength and force, one Twitter user wrote, "I'm just going to slip into denial about that fence being metal, it'll help me sleep."
Another joked, "It is technically a dinosaur, and he probably just got done watching Jurassic Park for the first time at that dude's house."
In only a day, the post has attracted more than 790,000 views, 2,178 likes and tons of reactions from netizens.
© Photo : Twitter/@MattDevittWINK
Netizens react to viral video of alligator bending fence with such ease to crossover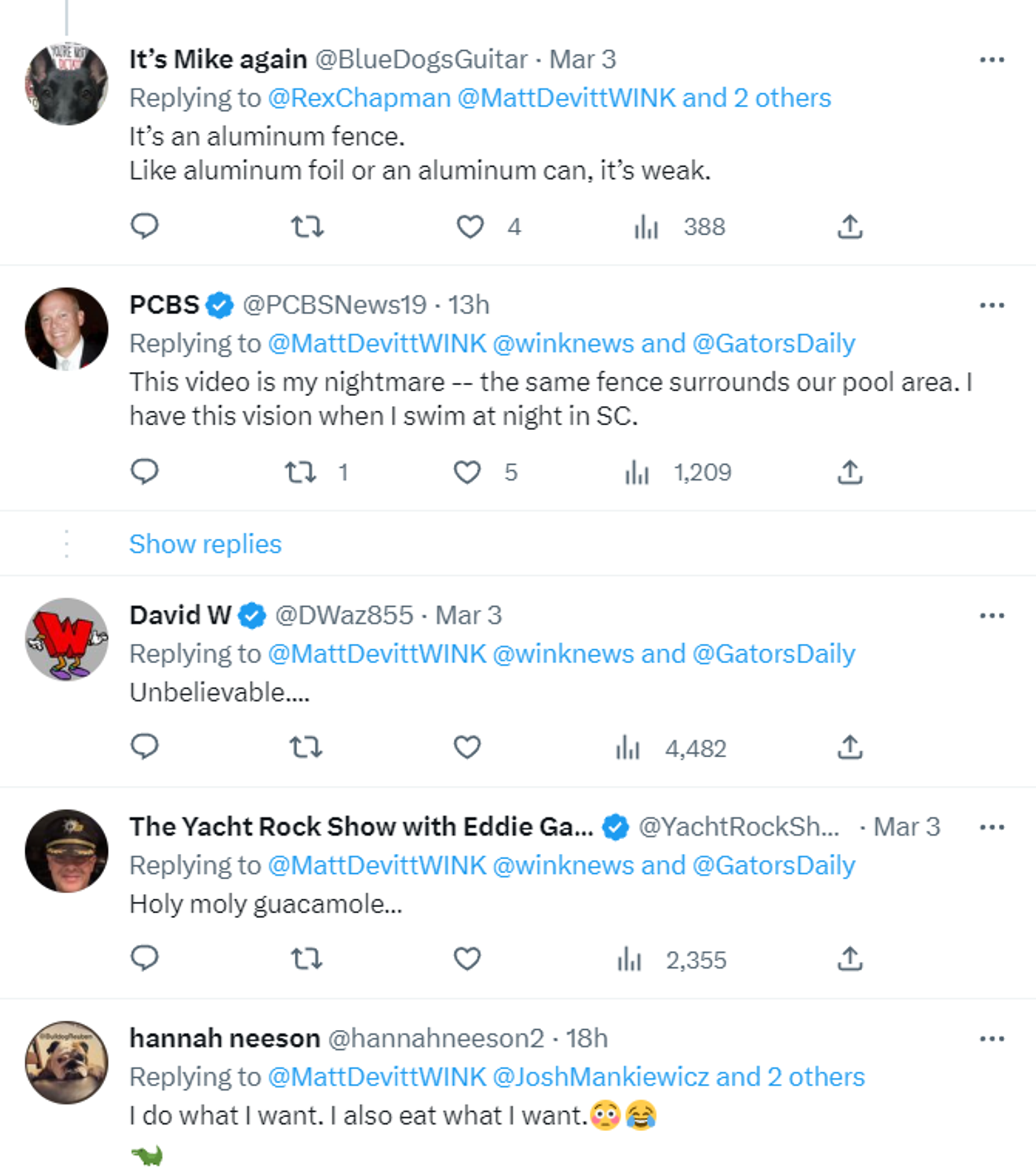 Netizens react to viral video of alligator bending fence with such ease to crossover
© Photo : Twitter/@MattDevittWINK