Pakistan Finance Minister Ishaq Dar said that the government won't compromise on either its nuclear weapons or missiles program in order to revive the bailout deal with the International Monetary Fund (IMF) on Thursday.
"I believe in transparency and fiscal discipline. Let me assure you that nobody is ready to compromise on the nuclear or missile program of Pakistan," Dar said, responding to a suggestion from Pakistani Senator Raza Rabbani, who earlier indicated the IMF wanted Islamabad to "soften" up its nuclear program.
Rabbani, a senator of the Pakistan People's Party (PPP), also warned that Islamabad should keep "other forces" from indulging in the internal affairs of Islamabad.
Speaking about the delay in finalizing the ninth review of the IMF, Dar said that Islamabad has been involved in extensive engagements with the western lender which have been "unusual, too lengthy, too long, too demanding."
Islamabad has met all of IMF's conditions but the Washington-based lender was now shifting goalposts and urging "friendly" countries to fulfill their aid commitments to Pakistan, he added.
The Pakistani government is currently awaiting a $1.1 billion tranche from the IMF, which is part of a larger $7 billion loan facility signed in 2019. While the talks in February
yielded no substantial progress
, IMF funds are crucial for Islamabad as it battles a balance-of-payments crisis, being left with only enough foreign reserves to sustain a month of imports.
Concerns Over Pakistan's Nuclear Program
In February, Rafael Grossi, director general of International Atomic Energy Agency (IAEA) visited Pakistan, with the two sides agreeing to "increase collaboration" in peaceful applications of nuclear science.
Grossi met Pakistan's Prime Minister Shehbaz Sharif and Foreign Minister Bilawal Bhutto Zardari during his visit.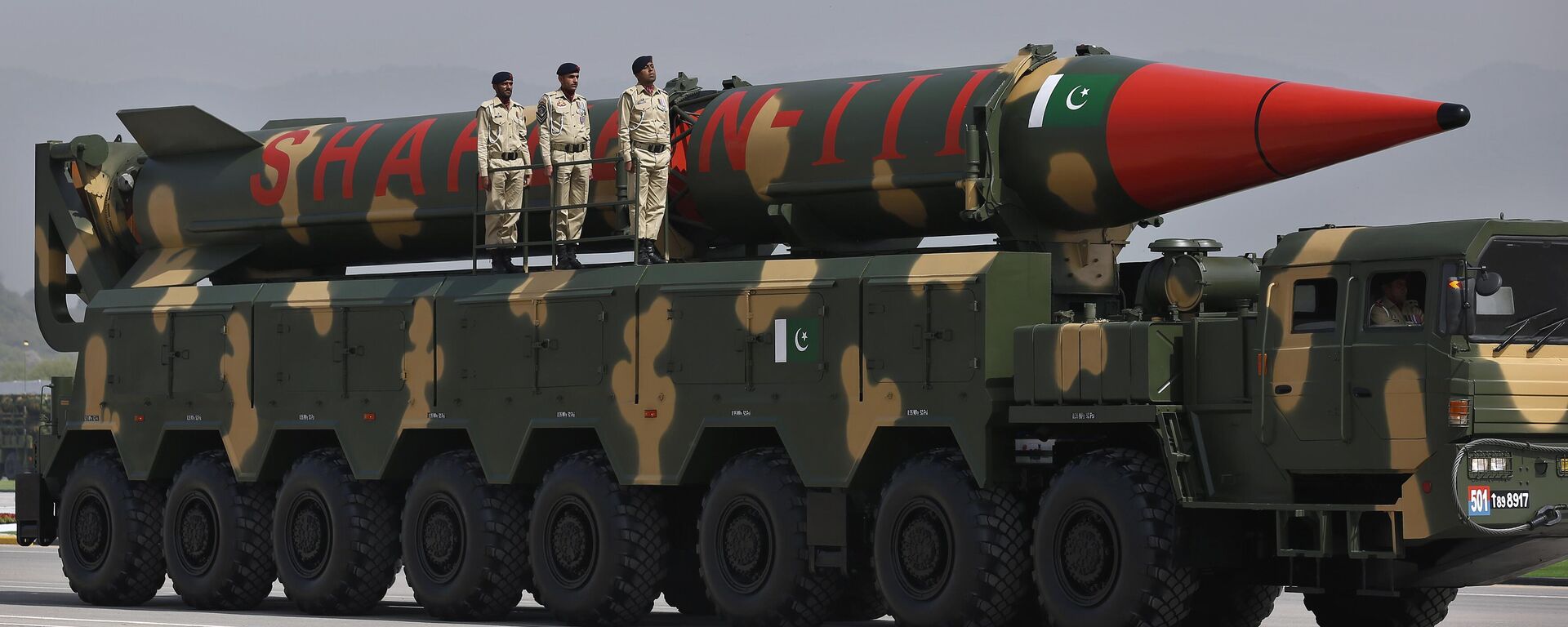 An IAEA statement said that "nuclear safety" was one of the issues discussed in the talks. However, the visit led to speculation about the safety of Islamabad's nuclear weapons program, prompting a clarification from the Prime Minister's Office.
"Pakistan's nuclear and missile program is a national asset, which is jealously guarded by the State. Complete program is totally secure, fool-proof and under no stress or pressure, whatsoever," the PM's statement said.
Pakistan is one of nine countries to possess nuclear weapons and has the capability to deliver them through aircraft and land-based missiles, as per Stockholm International Peace Research Institute (SIPRI).
However, the country isn't a signatory to the Nuclear Non-Proliferation Treaty (NPT).