Nonprofit organisation Rashtriya Sewa Bharti held a three-day gathering of social service groups in Jaipur city earlier this month.
The conclave titled 'Rashtriya Sewa Sangam' witnessed several dignitaries, including Rashtriya Swayamsevak Sangh chief Mohan Bhagwat, Vishwa Jagruti Mission founder Acharya Sudhanshu Maharaj, granddaughter of Man Singh II, the last ruling Maharaja of the princely state of Jaipur during the British Raj in India, and BJP parliamentarian Diya Kumari, among others.
During the meet, Rashtriya Sewa Bharti General Secretary Renu Pathak had a talk with Sputnik on how the trust works, its main areas of focus and how it helps lower classes in social progress.
Sputnik: Rashtriya Sewa Bharti has been organising Rashtriya Sewa Sangam since 2010. How do you mobilise social service organisations and volunteers on such a mass scale?
Pathak: Rashtriya Sewa Bharti is a not-for-profit organisation. It embraces togetherness and works for the betterment of marginalised, oppressed and neglected people of society who are deprived of health, education and livelihood facilities.
It is an umbrella organisation to which more than 850 social service organisations are associated. These social service organizations work on the ground level while Rashtriya Sewa Bharti provides training to them and conducts awareness programmes.
As far as mobilisation is concerned, all the social service organisations and volunteers who work with the motive of serving the needy ones and for the good of the nation get associated with us. We don't differentiate among any big or small organisation but work with all with the objective of nation first.
Sputnik: Can you please explain the training you impart in detail?
Pathak: The training includes the skill development of the volunteers of the social service organisations affiliated with Rashtriya Sewa Bharti, maintaining the office, documentation, and other things. This training is important because there are a lot of small organisations which are not able to get experts on board so as to make their volunteers skilled so we connect them with the experts and make it possible.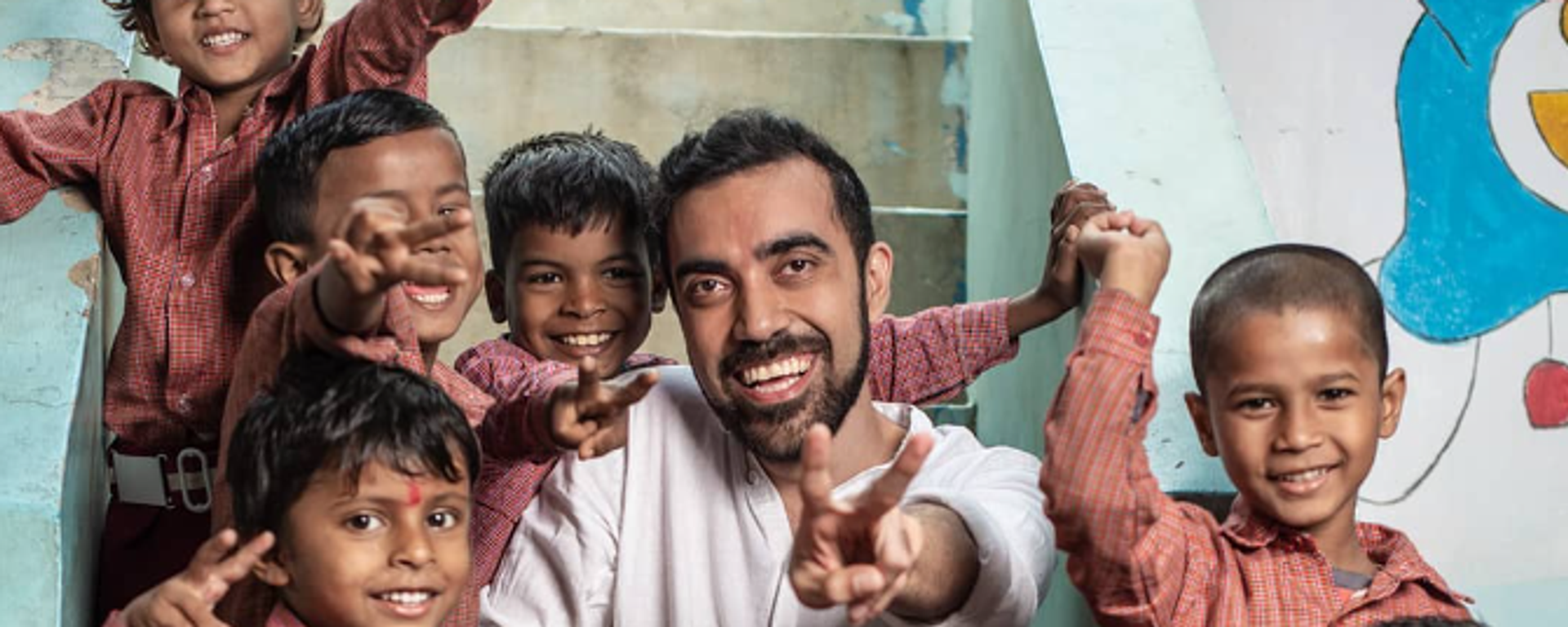 Sputnik: The previous Rashtriya Sewa Sangam was held in Delhi in 2015 with the theme of national integration. The first was in Bengaluru in 2010. What changes have you seen since 2010 among the organisations associated with you?
Pathak: At least 450 social service organisations were affiliated with Rashtriya Sewa Bharti when we organised the first Sewa Sangam in 2010 in Bengaluru. It swelled to around 900 in 2015 when we organised the conclave in New Delhi.
In this third conclave, we have at least 850 organisations. The number has come down because a lot of organisations stopped functioning during COVID.
Sputnik: Some of the key focus areas this year are "Suposhit Bharat" (nourished India), women empowerment, social progress of the oppressed class and young Indians. How do you wish to take up these issues at mass level?
Pathak: First of all, I would like to say that all these issues are interconnected. While we were working in some of the slums we found out that the girls were living in a bad condition. They were not getting proper education because of which they faced issues with employment and then they were also not getting proper health facilities.
So, we thought of focusing on girl child development by making them aware about their rights. This is important because today's girl will grow into a woman tomorrow. When a girl becomes a woman, she has a lot of responsibilities to fulfill. Therefore, if we can make a girl aware about her rights at a tender age, give her good education and keep her healthy through proper healthcare facilities then her future life will become good automatically.
In our girl child development program, we try that the girl should get mainstream education through formal schooling during the weekdays.They can come to the classes run by social service organisations affiliated to Rashtriya Sewa Bharti on weekends to get educational support. At some centres, we run classes on weekends while on some the classes are for all the days, depending on the necessity. In these classes, we have prepared a syllabus where we develop their skills and help them to be self-reliant.
Similarly, while working in the slums we found out that malnutrition is equally a big issue. A lot of organisations in different parts of the country are providing nutritious food to the small kids and women. For example, in the Konkan region, we are maintaining a proper record of those who are given nutritious food and the status of their health is monitored on a regular basis.
The organisation working in the Konkan region also ensures that doctors visit there regularly to monitor the health of kids and women. Through our initiative we have been able to bring at least 2,500 kids and women out of malnutrition.
Sputnik: When we talk about nourished India, are you also working with the government in the Poshan Abhiyan? If yes, how are you contributing towards it and if not, then how is your program different from the government's mission?
Pathak: Any government, be it federal or state, runs a lot of initiatives or schemes for various causes. But we are a social organisation and we work independently without any support from the government. However, I feel that if the government and social organisations work in tandem, the results will be better and changes in society will be witnessed at a much faster pace.
Sputnik: Female empowerment is one of the most talked about topics currently. However, despite so much done in this area, women are still subject to atrocities and oppression. What is the right way towards female empowerment?
Pathak: I believe that today, women are no less than anyone. They have all kinds of abilities and capabilities. The only thing which is needed is education and awareness. We at the Rashtraiya Sewa Bharti firmly believe that a woman living in any corner of the country if she is given basic education and is made aware of her rights, can do a lot to make society a better place to live for everyone. I believe that imparting education and making a woman aware of her rights is the right direction towards women empowerment.
Sputnik: What are the future plans of Rashtriya Sewa Bharti?
Pathak: The main and implicit objective of Rashtriya Sewa Bharti is to build a harmonious, capable, and self-reliant society and a prosperous India by establishing synergy between the collective efforts of the voluntary organisations. And, we will continue to work for society.