Arjun Deshpande, from India's Maharashtra state, is revolutionizing India's pharmaceuticals industry by making medicines affordable by cutting up to 80 percent of the costs for people across India.
Known as the 'Robin Hood of the Pharma World', the 20-year-old young entrepreneur witnessed a heart-breaking incident when he was only 16 - an elderly man was refused credit on his monthly medicine bill by a chemist for his wife's cancer treatment - and this spurred Deshpande on to found his present business..
How Arjun's Journey Began
"I went to him and asked what happened. He told me that his wife was suffering from cancer and his son was an auto-rickshaw driver in Mumbai. The medicine cost for cancer treatment was around INR 15,000 ($183) every month which he couldn't afford. That was so disheartening because India - one of the biggest manufacturers and exporters of generic medicines to the rest of the world - couldn't provide basic medicines at an affordable price," Deshpande said.
With a mission to provide affordable medicines to all, Deshpande started Generic Aadhaar - a pharmaceutical company that aims to make healthcare more accessible to every citizen in India.
Through this, Deshpande has empowered small stores to join the force of micro-entrepreneurs and provide high-quality medicines at an affordable cost to the public.
"I started convincing the small mom-and-pop store nearby to open Generic Aadhaar stores and explained how this could increase the volumes and sales of medicines available for a lower price. We started by aggregating my first 200 stores in my first year, and today we have reached our dream of 2,000+ outlets across the country and are available in more than 150 cities," Deshpande said.
How Generic Aadhaar Works?
Calling it a worrying situation, Deshpande said that getting medicine is everyone's right. It is not a luxury but a basic necessity.
Revolutionising the Indian Pharma industry, Deshpande came up with an idea that helped him to slash the price of medicine by 80 percent.
"There are already 2,000 affiliated manufacturers in India who make medicine for the top 100 multinational corporations (MNCs). The MNCs buy the medicines for only INR 10 (12 cents), put their brand name on and sell it for INR 1,000 ($12) to customers."
"We decided to take the medicines and drugs directly from the manufacturers the MNCs are buying from. So the quality remains the same and there is no branding and marketing cost. Hence, the cost of the product is reasonable for the consumer," Deshpande explained.
Deshpande is also helping mom-and-pop stores to become micro-entrepreneurs and take out a franchise of Generic Aadhaar.
"The Indian economy has not been taken over by the e-commerce players. It is run by the small retailers on the ground, and we are supporting them. And that is why there are a million offline medical stores in India which are not digitalised and lack brand identity," he said.
"We have given them software to digitise the whole process of inventory management, purchase, and sales. The retailers are able to make a profit while they serve the consumer," Deshpande added.
Effects of Generic Aadhaar
One of the biggest effects Deshpande has managed to make with Generic Aadhaar is to expand its reach to remote places in India.
"There is one village - Kusheshwar Asthan in Bihar state - where the population is 15,000 and there is only one doctor, one chemist, and one hospital for the entire village. We managed to open Generic Aadhaar in that village as that doctor took our franchise to get medicines for up to 80 percent off the retail price.
"Medicines that cost people INR 5,000 to 6,000 ($61 to 73), Generic Aadhaar is able to provide for around INR 800 to 1,000 ($10 to 12). So, this is a huge benefit for the consumers on the ground," Deshpande said.
Recalling a case study, he added that he met an elderly person who was very unhappy as his monthly medicine for blood pressure, hypertension and diabetes was costing around INR 8,000.
"Since getting his medicine from Generic Aadhaar, his bill is around INR 3,000 every month," Deshpande said.
© Sputnik / Sangeeta Yadav
20-year-old young entrepreneur, Arjun Deshpande, founder of Generic Aadhaar, revolutionizing India's pharma industry by making medicines affordable for all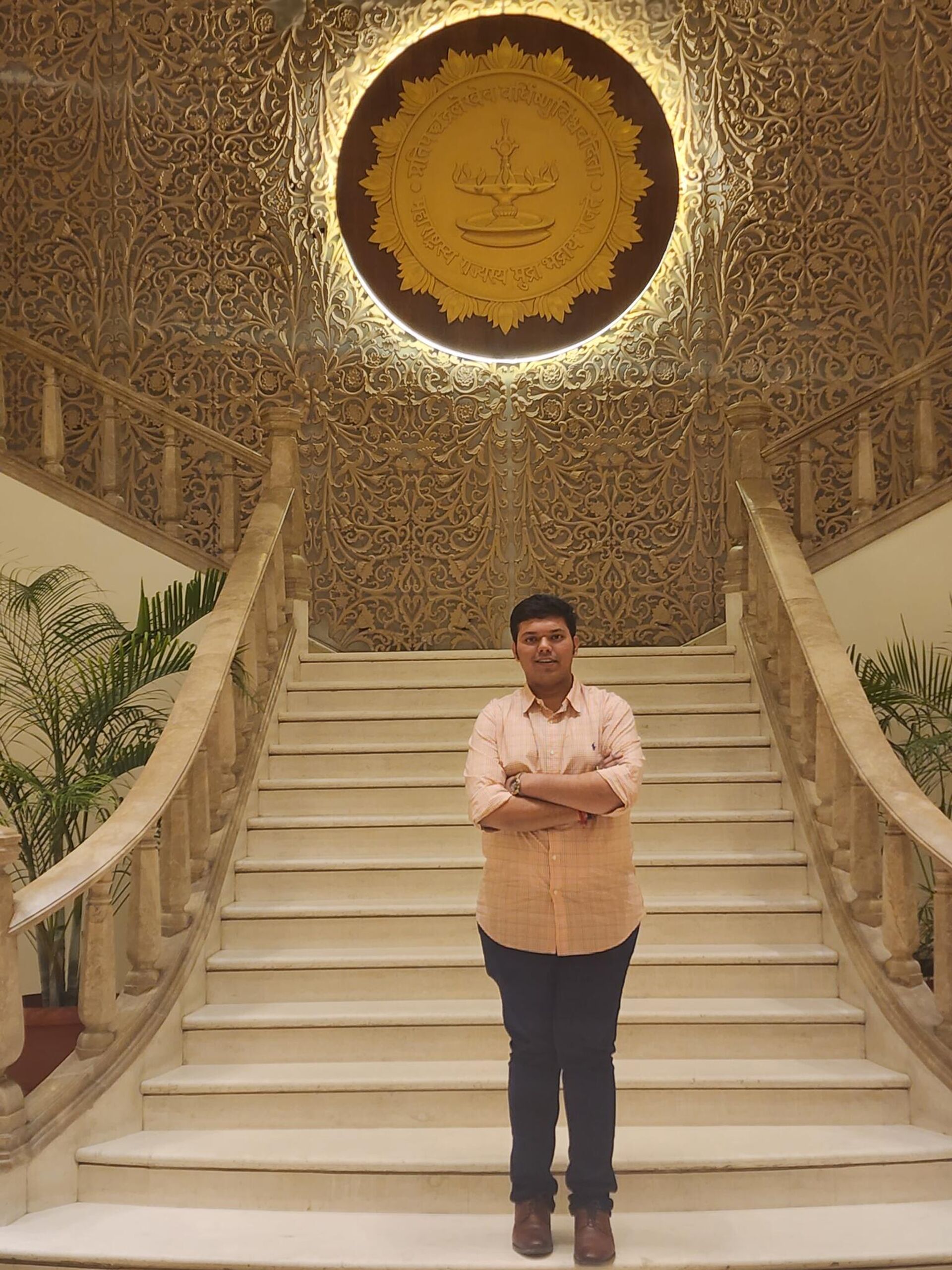 20-year-old young entrepreneur, Arjun Deshpande, founder of Generic Aadhaar, revolutionizing India's pharma industry by making medicines affordable for all
© Sputnik / Sangeeta Yadav
Challenges
For 16-year-old Deshpande, it wasn't easy to establish his footing in the pharma industry.
"The pharma industry is one of the most difficult industries to disrupt. So, during my initial days, when I started the venture, several people and the multinational corporations did not take me seriously. At that time, I had already established 10–20 franchises. But when Ratan Tata himself invested in the venture, he became a pillar of strength and fueled my vision of providing affordable medicines," Deshpande recalled.
The second major challenge he faced was the lack of awareness about generic medicines - such as choosing generic paracetamol instead of a branded product.
"We should not take the branded product - go for a generic product instead with the molecule name. With around 2,000 franchises, we are serving and educating people who come to our stores to buy medicine," Deshpande said.
He envisages that India will soon grow from being a $65Bln industry to $100Bln industry.
"We are focusing on having a presence in 15,000 outlets and reaching out to everyone. That will definitely be possible with our retail franchises on the ground. Our aim is to start cancer care service as the monthly medicine and treatment bill comes to between 100,000 and 200,000 rupees ($1,222 and $2,445). But with Generic Aadhaar, we are bringing the cost to around INR 20,000 ($244)," Deshpande said.