India has returned about 2,500 Indian citizens from Sudan since the country launched its evacuation mission, Operation Kaveri.
According to the Foreign Ministry statistics, Delhi has evacuated around
3,000 Indian-origin passengers
from Sudan, of which around 2,500 citizens have been brought back to India.
For its part, the Indian Air Force (IAF) on Monday stated that it had rescued about 1,400 Indian citizens, including a 102-year-old passenger.
In a tweet, the IAF stated that two C-130 J aircraft evacuated 260 personnel including elders who were above 90. Out of the passengers, one was 102 years old.
Meanwhile, airline
Spicejet
said on Monday that it plans to operate more flights from Saudi Arabia to different Indian cities to bring back people evacuated from Sudan under Operation Kaveri.
© AFP 2023
Солдаты армии размещаются в Хартуме, Судан, на фоне сообщений о столкновениях в городе, 15 апреля 2023 года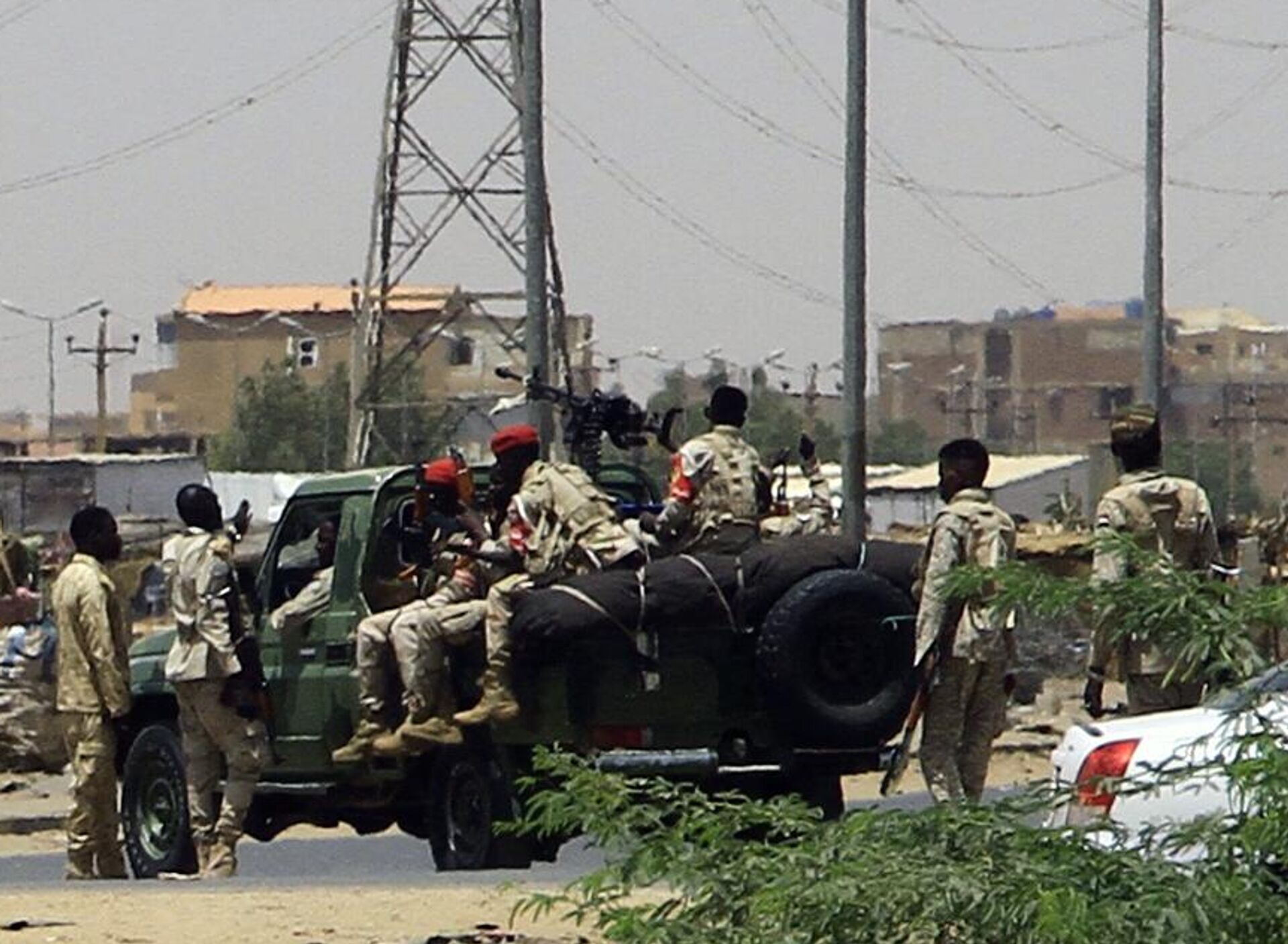 Солдаты армии размещаются в Хартуме, Судан, на фоне сообщений о столкновениях в городе, 15 апреля 2023 года
On Saturday, the Foreign Ministry informed that the IAF has also carried out a "daring" operation to rescue 121 Indians from a "small airstrip" in Wadi Sayyidna, nearly 40 kilometers north of Khartoum, the capital city of Sudan.
The official added that it took the IAF plane nearly two-and-a-half hours to transport the stranded Indians from Wadi Sayyidna to Jeddah, which has served as a logistical base for the Indian evacuation operations.
New Delhi has also based its two C-130J aircraft in Jeddah so that they can hop over to Sudan to evacuate Indians. Three ships from the Indian Navy -
the INS Sumedha, INS Teg
, and INS Tarkash - have also been deployed to Port Sudan to ferry the Indians to Jeddah, from where they are taking onward flights back home.
The Sudanese Health Ministry has said that nearly 528 people have been killed and more than 4,599 have been injured in fighting between the country's armed forces and the Rapid Support Forces (RSF) paramilitary group since April .15