In March this year, NewSpace India Ltd. (the commercial arm of the Indian Space Research Organisation) successfully executed its contract of launching 72 satellites of OneWeb to Low Earth Orbit (LEO).
The satellites were launched in two phases: in the first, 36 satellites took off to LEO on 23 October 2022, just a day before India celebrated the festival of lights – Diwali, while the second round saw another 36 satellites sent to LEO on 26 March 2023.
According to an ISRO statement, this was
one of the biggest commercial orders
by the country's space agency. These two launches have positioned India among the leading nations in the space sector.
In an interview with Sputnik, Distinguished Scientist and Former Director of Capacity Building and Public Outreach of ISRO Dr. P.V. Venkitakrishnan shared his insights about India's quantum leap in the space sector and its significance for the other countries.
Sputnik: NewSpace India Ltd. launched three dozen communications satellites last month. Do you think India is edging out China in space launches?
Venkitakrishnan: See, India has been trying to capture its share of the market in the international space economy. Maybe India is looking to capture around 10% of the total share, while the remaining 90% is available for other countries.
Basically, India is looking for its own revenue and to expand space programs. It is not competing with anybody on any of these issues.
In any enterprise, if you happen to be competitive, then you get business. Similarly, India reaped business gains at the time of the two launches, and they have area specific requirements as well. Therefore, India had an advantage and was able to capitalise on that.
Sputnik: What reasons do you see behind India's leap in space launches?
Venkitakrishnan: There is no specific reason actually behind the great strides in space launches. Rather, around 60 years ago, Vikram Sarabhai started the Indian space program even when others never thought of it, actually.
India is a vast country with a lot of remote areas where accessibility is quite low, and poverty exists. So, taken all together, scientists, especially Sarabhai, thought that space technology could really help India develop, and better the lives of average people, even in many areas such as agriculture, remote sensing and so forth.
You can see the history also and it is evident that India is one country which has been applying space technologies for the use of common men, and ever since it has been at the forefront of that.
Sputnik: Developing the space sector is a key plank of Prime Minister Narendra Modi's 'Make in India' campaign. Do you think that this will help India position itself as the fifth-largest economy?
Venkitakrishnan: Well, space technology and space manufacturing requires the best of the best in quality and demand. The moment you start making space products or equipment, not just satellites, the quality of the manufacturing shoots up. Because you can't afford even a minor mistake. So, we are actually growing.
So the moment you take all the industries and other institutions of the country along with you while doing space activities, automatically you leapfrog on other fronts also. Therefore, when things in the field of space, atomic energy, nuclear or defence are being done indigenously, then it takes you to the next level of manufacturing and automatically that will take your economy also to the next level.
In the space sector, indigenisation was one of the key elements that has been there since the very beginning, and now this self-reliance (atmanirbharta) has spread into other fields as well.
Sputnik: According to Ernst & Young's estimates, the space economy is projected to increase to $600 billion by 2025. Do you think the estimates are right? If not, according to you, what will be that growth?
Venkitakrishnan: Well, it is quite evident that any activity in the future will be based on space. Without space, no business is going to happen. So, demand is going to grow exponentially. I don't think that the kind of estimates Ernst & Young has made is out of place.
However, I think that this is a bit modest as a person who has worked in the space sector and knows its potential.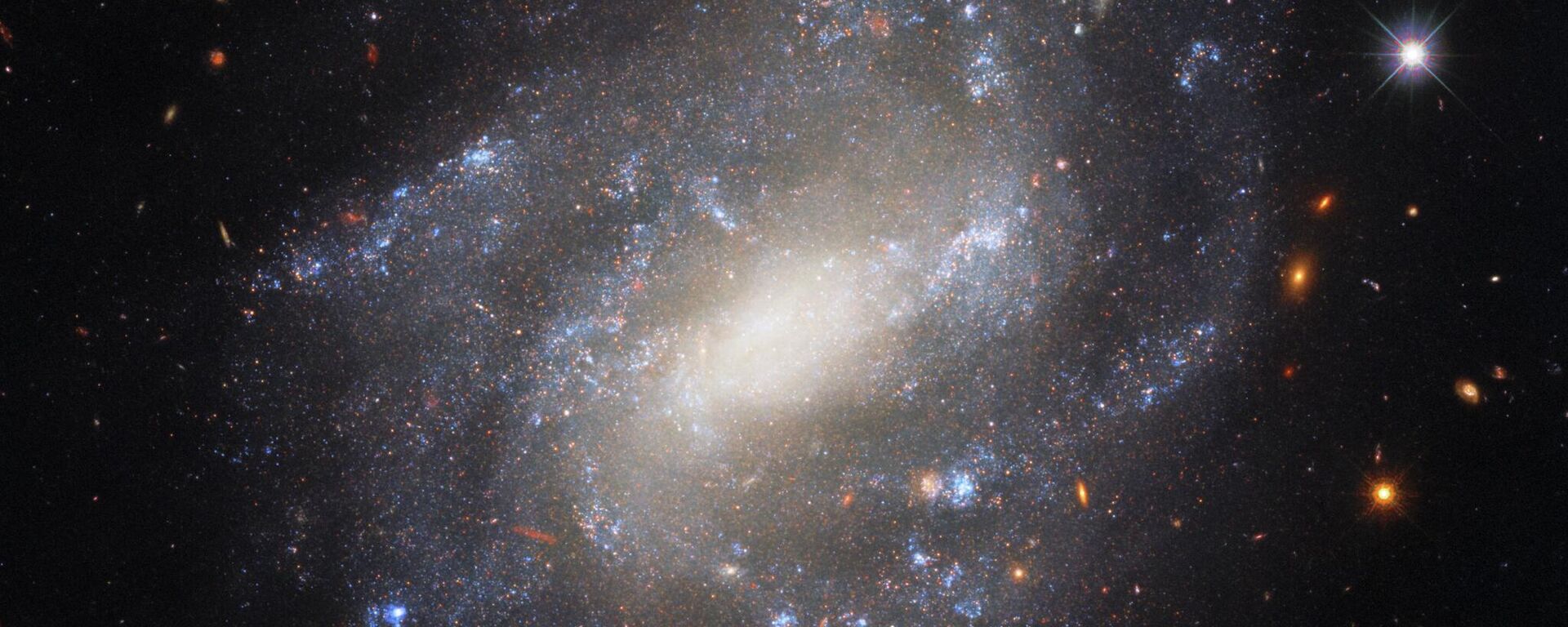 As far as India is concerned, it is working to capture 10% of the space economy. As of now, I believe that it is somewhere near 2-3% of the existing space economy and in the enlarged space economy, it will be shooting for 10-12%.
Well, if you talk about the existing space economy, it was said some time ago that it was $300 billion and right now it is around $500 billion. However, we never know exactly how much it is really going to grow, but one thing is for sure, that it is not going linearly, but rather exponentially.
I am saying this because requirements are going to multiply, and every country is going to be dependent on space technology for their own growth and development.
Thus, help will be sought from the six space-faring nations by other countries for launching satellites, so, India definitely will be getting its own share without much trouble.
Sputnik: How could Russia assist in India's space initiatives? What sort of help and/or expertise could be of use for India?
Venkitakrishnan: As I had said, during the India-Russia Space Dialogue held in April this year, India and Russia not only share cordial relations in the space sector, but in other sectors too. This relationship has continued despite changes in the political leadership in both countries.
Due to this strong relationship, we continue to partner in strategic areas, wherever needed. We put forth our requirements to our Russian counterparts, they hear us out and (we) respond to them positively.
I believe that in the years to come, we will also be getting help from Moscow whenever we require any advanced technology.
Sputnik: What is your take on the militarisation of space? India's defence minister recently said that India should develop both offensive and defensive capabilities in space. Do you think wars could really shift to space in the near future?
Venkitakrishnan: The term - militarisation - arguably differs from space for defence. However, the growing space sector as such can definitely be an open weak spot for anybody to attack because there is no defence. We are trying to create a defence for our own space assets, that doesn't mean that we are going to militarise.
I am saying this because space technology can be for good purposes as well as for bad ones. So, in the years to come, a country can be totally crippled, or an economy can be totally crippled by putting its space assets into attack and thus waging a different type of war.
Apart from this, everybody knows that India has never gone to war first. But at the same time, if anything happens to our space assets, it is our duty to defend it.
So I think that this is what the minister meant when he touched upon developing offensive as well as defensive capabilities in space, and that should not be looked at entirely as militarisation.