After Indians shared screenshots of international video and audio WhatsApp calls on social media, the Indian government promptly responded by assuring that "service providers have issued an advisory" about these spam calls.
Indians are receiving calls with international codes +84, +62, +254 +154, +60, and many others -- originating from countries such as Indonesia, Vietnam, or other Southeast Asian and African regions.
© Sputnik / Sangeeta Yadav
Screengrab of WhatsApp Video and Audio Call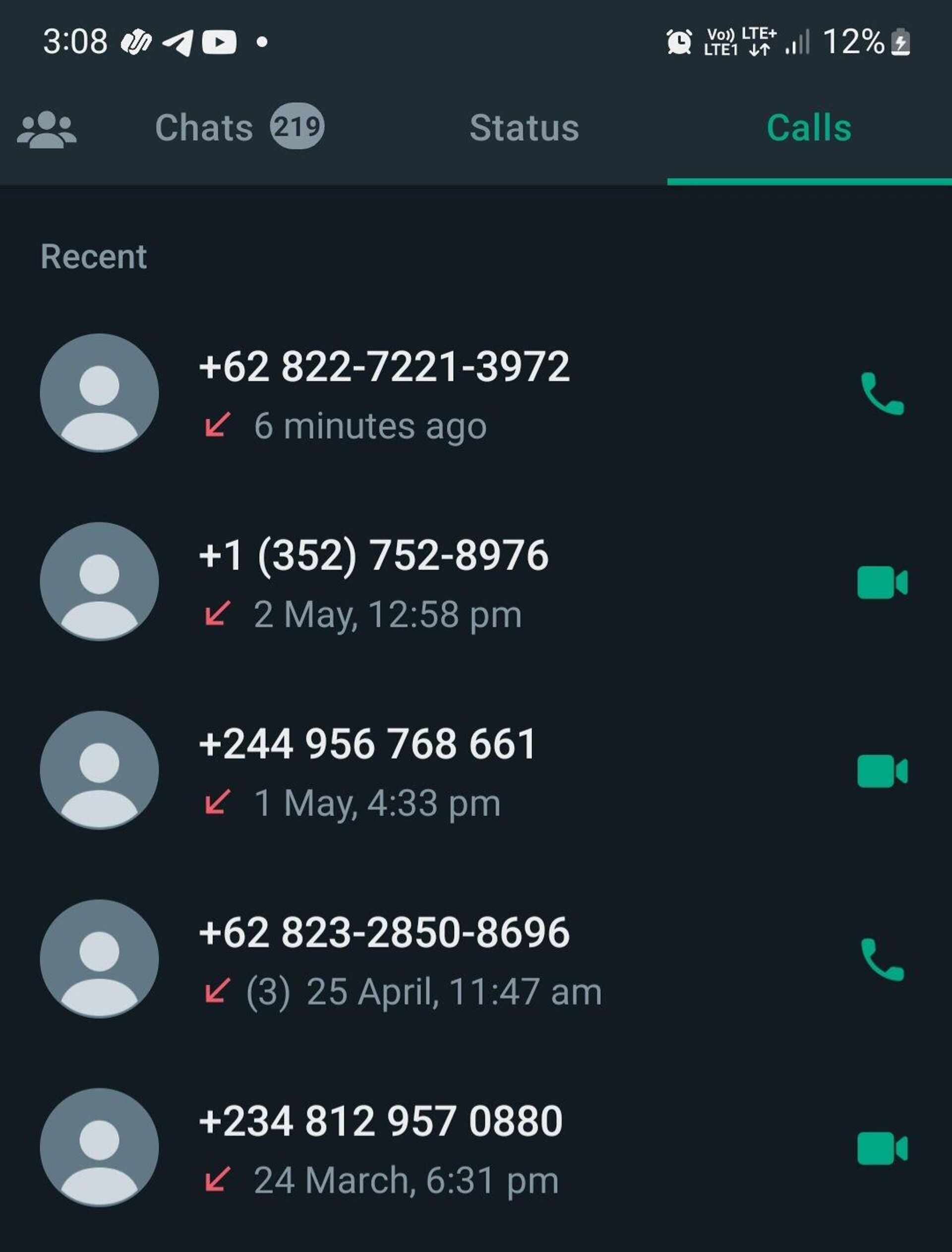 Screengrab of WhatsApp Video and Audio Call
© Sputnik / Sangeeta Yadav
© Sputnik / Sangeeta Yadav
User Complaining About Spam Whatsapp Call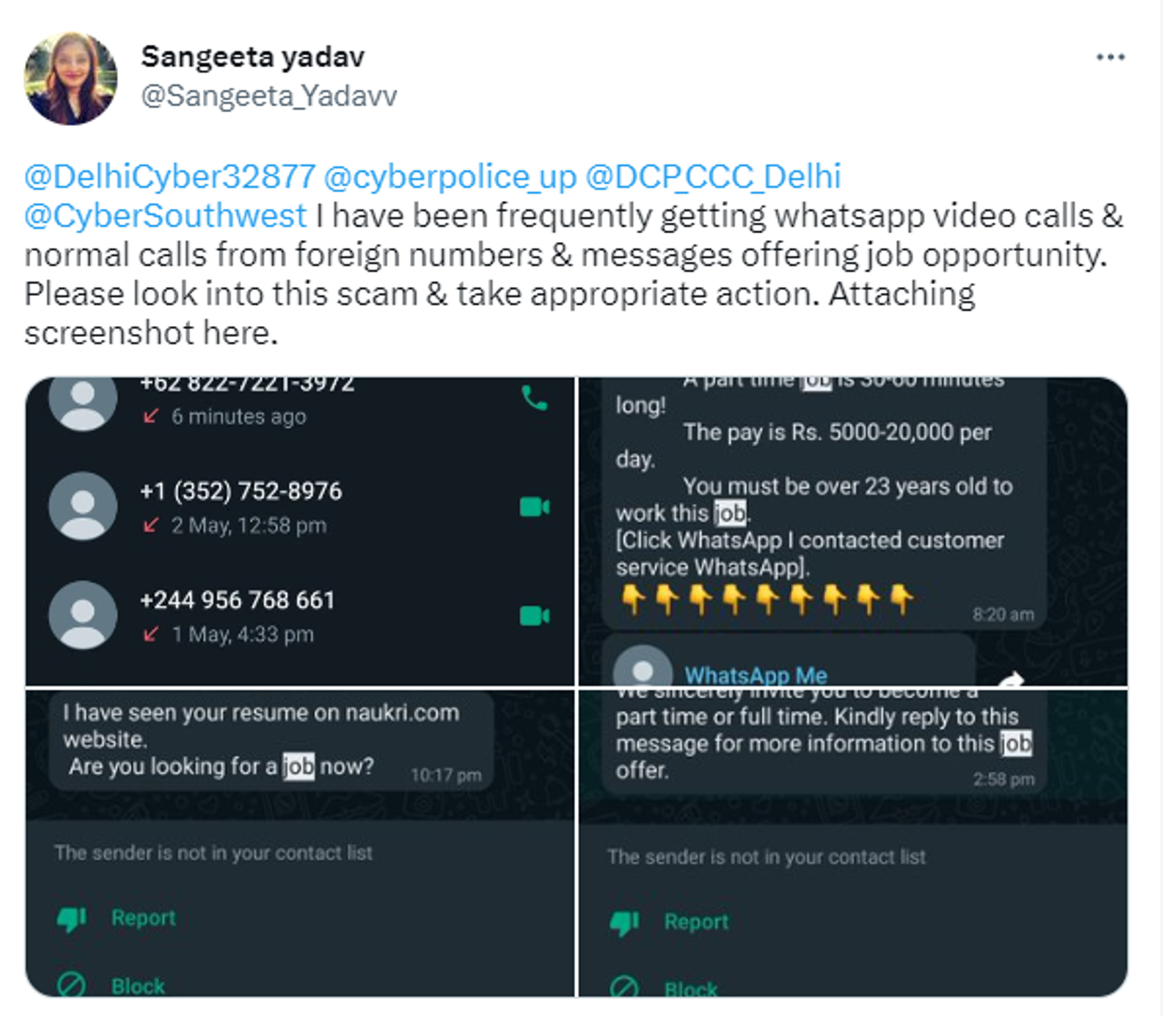 User Complaining About Spam Whatsapp Call
© Sputnik / Sangeeta Yadav
So far, no scam has been reported by anyone, but the purpose of these calls remains unclear.
One social media user, Shreya Kediya, who shared a screenshot of these calls, told Sputnik: "Almost everyone in my family and friends are receiving such calls. I've been receiving such calls since February. During March, I received video calls up to six times a day. These mysterious calls either end as soon as one picks up or have no ringing sounds at all (ring for microseconds)".
WhatsApp, which claims to have two billion users worldwide and has 487 million users from India -- its largest user base, has stated that it is deploying artificial intelligence and machine learning-based systems to curb the incidents of spam to "weed out bad actors" from the platform.
"We apply spam detection technology to spot and take action on accounts engaging in abnormal behaviour to stop spam. Additionally, we have built specific India processes that help to prevent abuse on WhatsApp in India", the messaging platform added.
© Sputnik / Sangeeta Yadav
Screenshot of Message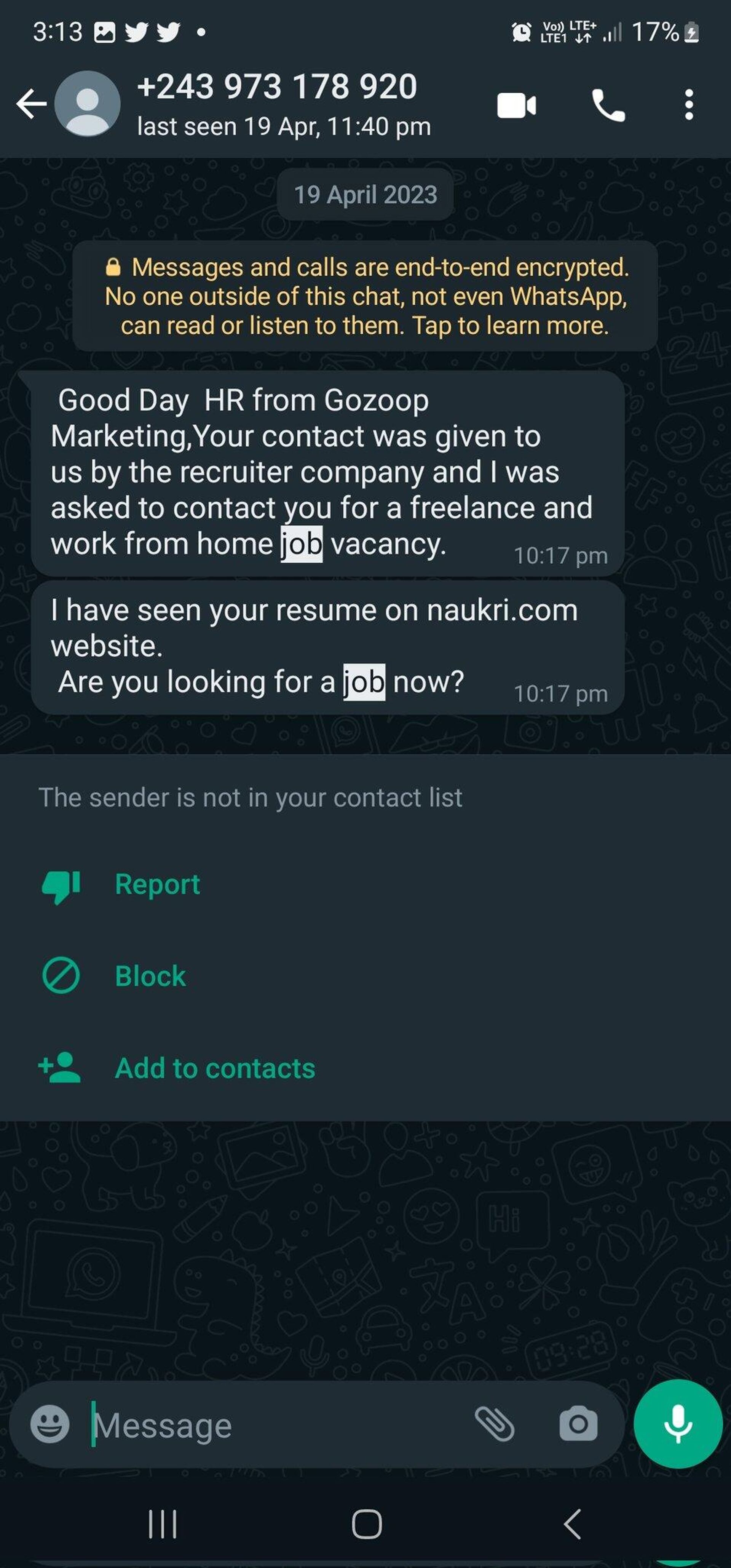 Screenshot of Message
© Sputnik / Sangeeta Yadav
Why Are Indian WhatsApp Users Targeted?
Sputnik reached out to cyber expert Dr Pawan Duggal, who is also president of Cyberlaws.net, to learn more about what is going on.
"India has regulatory bodies to ensure that customers are not being cheated or disturbed by telecallers. Now, these companies are targeting people from WhatsApp, it seems, for starters, they are trying to know if the users are using WhatsApp or not".
Duggal said that many people are receiving calls and WhatsApp messages regarding job offers or offering money in exchange for likes on YouTube channels or videos.
He said that in general, it is seen that those who need a job easily fall prey to such messages as they want to earn money.
"In exchange for job or freelance work, they will be asking for personal details and various links – these links could be anything from viruses to hatching all your phone details or even changing your VPN".
"The earlier we are aware of such scams, the better it is," said Duggal
Can WhatsApp be Trusted? Elon Musk Says No
Earlier this week, Twitter head Elon Musk said that WhatsApp could not be trusted, adding that the instant messaging app had used his microphone in the background.
Duggal also stressed the possibility of WhatsApp being hacked for data.
"Data is King in current time. And companies are adopting malpractice to get that data. As individual users, it becomes very difficult to identify unlawful collection among legitimate collections – because we don't know the methodology, laws in every country is different, the context in which the data is collected".
He believes that currently, Indians are not bothered about their data being misused.
In the recent past, the world has seen the
Cambridge Analytica scandal
, in which a third-party company gathered the personal information of millions of Facebook users.
In 2019, Amazon and Apple were reported to be using human annotators to listen to people's conversations, recorded via Alexa and Siri.
A common pattern observed was that new SIM card owners received the most calls.
Duggal said that if the Indian government wants, it can take action against social media companies and introduce stringent laws.
India is the world's most populated country, and no company would like to lose such a big market, hence all of these operators would comply with Indian law, the expert noted.
The Indian government and regulator should bring such provisions into law, which could bring transparency and accountability to these service providers, per Duggal.
Meanwhile, Minister of State for IT Rajeev Chandrasekhar said that the IT Ministry would send a notice to the social media giant.
"The ministry is taking note of it, they will send them a notice. I have said repeatedly that openness, trust, safety and accountability are the responsibility of platforms that deliver to digital nagriks (citizens)," Chandrasekhar said.