Actor Vaibhavi Upadhyaya, who played Jasmine in the popular TV show 'Sarabhai vs Sarabhai', has died in a car accident.
Producer JD Majethia confirmed the news by sharing a post on social media, expressing condolences to her family.
"Life is so unpredictable. A very fine actress, dear friend Vaibhavi Upadhyay popularly known as 'Jasmine' of Sarabhai vs Sarabhai passed away. She met with an accident in the north...(sic)," Majethia wrote.
As per the reports, Upadhyaya passed away as a result of a road accident yesterday in Himachal Pradesh state. She was travelling with her fiancé, Jay Suresh Gandi, when her vehicle went out of control at a steep turn on the hills and fell about 50 feet in the valley.
They were immediately taken to a hospital and her fiancé survived, having sustained several injuries.
The untimely death of the actress has left many in shock, with social media flooded with messages of tribute to her remarkable body of work.
Netizens have been sharing some of her most memorable roles, honoring the legacy she has left behind.
© Photo : Twitter/@sumrag
Indian actress Vaibhavi Upadhyaya of 'Sarabhai vs Sarabhai' TV show fame dies in car accident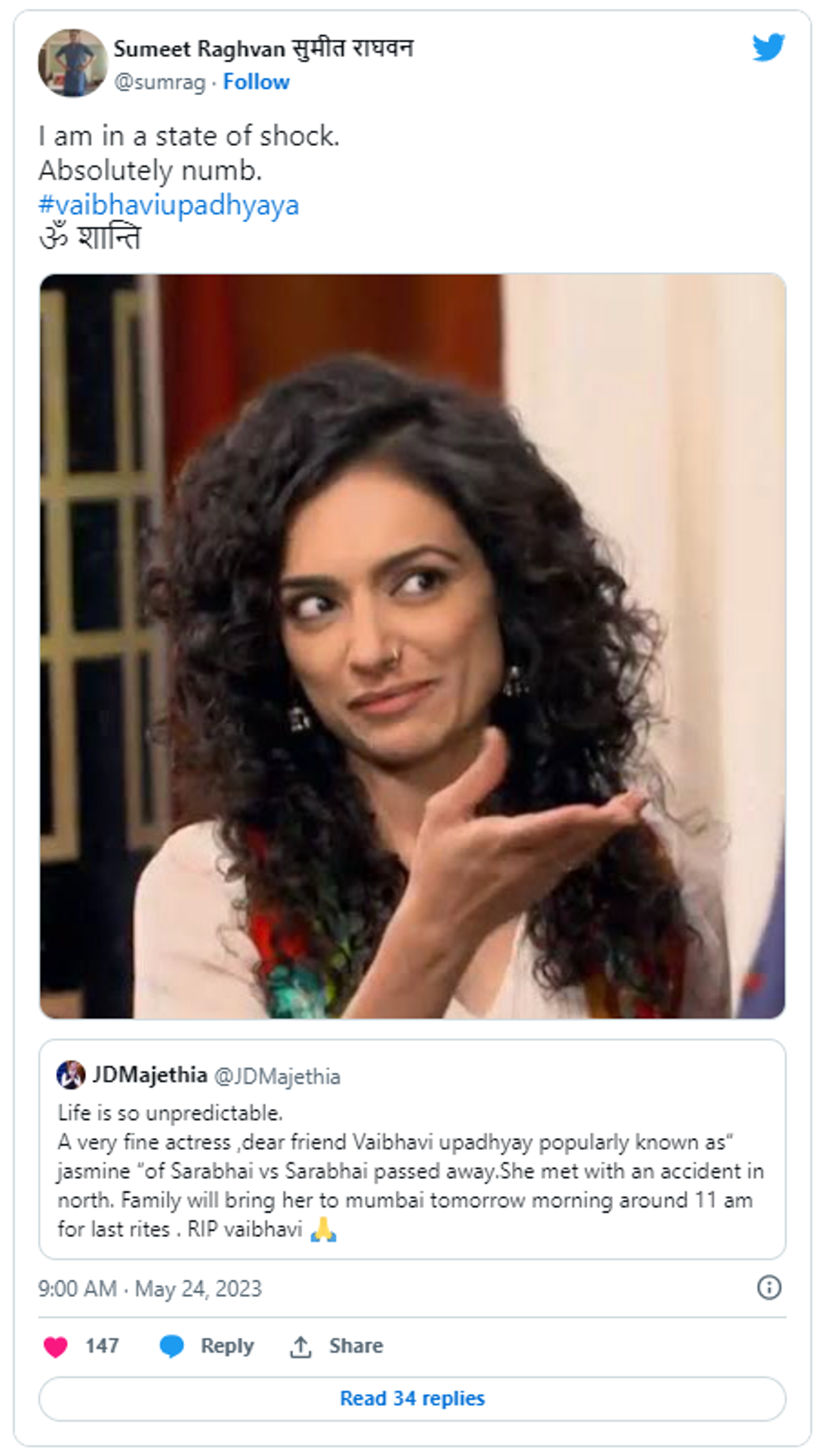 Indian actress Vaibhavi Upadhyaya of 'Sarabhai vs Sarabhai' TV show fame dies in car accident
© Photo : Twitter/@sumrag
© Photo : Twitter/@ExplorerMugs
Indian actress Vaibhavi Upadhyaya of 'Sarabhai vs Sarabhai' TV show fame dies in car accident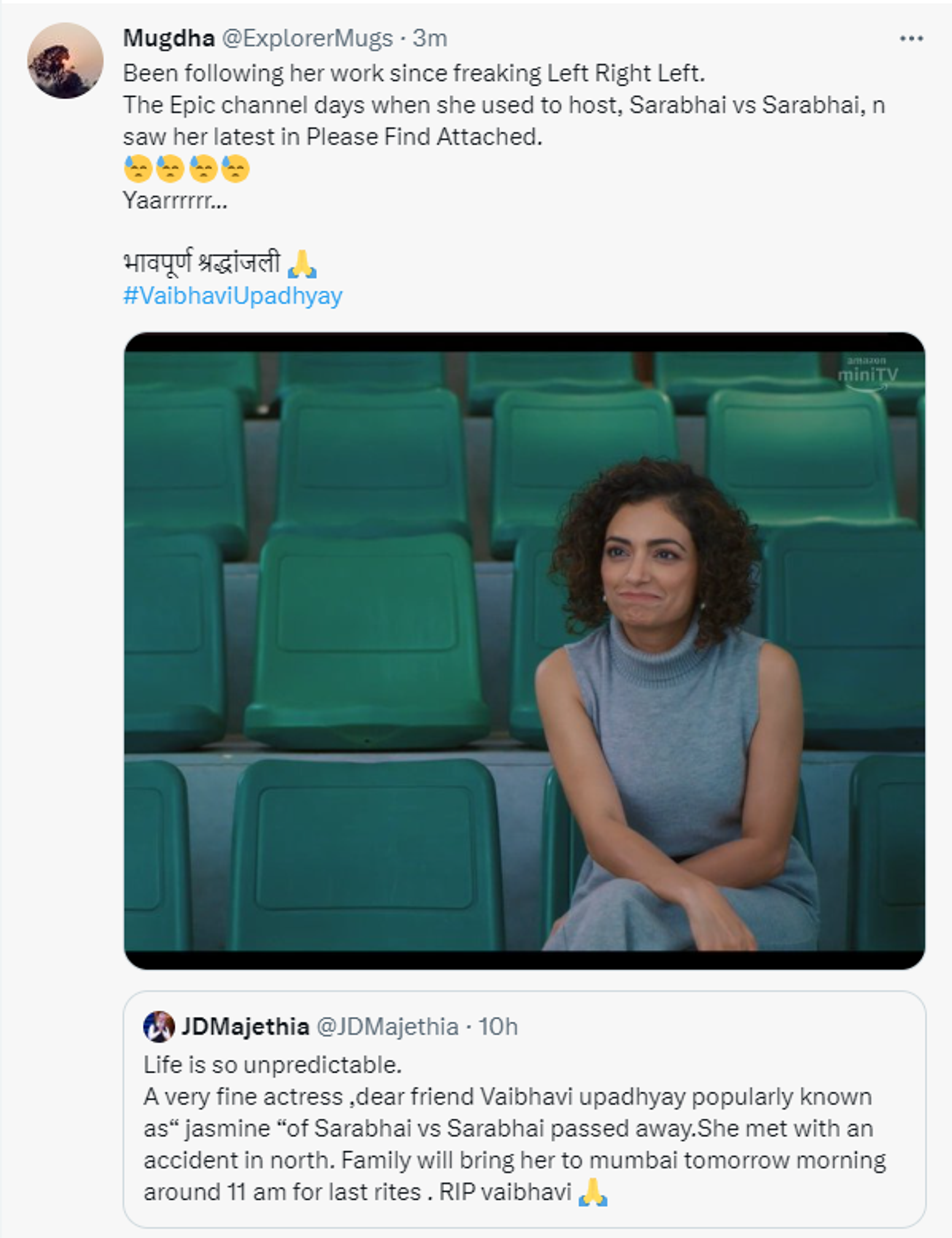 Indian actress Vaibhavi Upadhyaya of 'Sarabhai vs Sarabhai' TV show fame dies in car accident
© Photo : Twitter/@ExplorerMugs