On May 28, India will get a brand new Parliament House to be inaugurated by Prime Minister Narendra Modi.
The much-talked-about new parliament has created a lot of buzz among people as they wait eagerly to catch a glimpse of it.
The new Parliament building will bring a moment of pride that will represent the nation's progress, its commitment to democracy, and the strength of its political institutions and India's parliamentary system.
Sputnik provides you with a low down on India's new parliament and some interesting facts to watch out for.
Foundation of New Parliament
On December 2020, Prime Minister Narendra Modi laid the foundation stone for the new Parliament building, marking a significant milestone in the process of creating a modern and suitable infrastructure to meet the evolving needs of the legislative body.
Bimal Patel, the chief architect of the new Parliament House, along with Tata Projects, commenced the construction work on January 15 last year.
Build in an area of 64,500 square meters, the four-storey Parliament building is being constructed at an estimated cost of INR 9.71 Billion ($117.3 Million).
© Photo : Government of India
India's new Parliament House building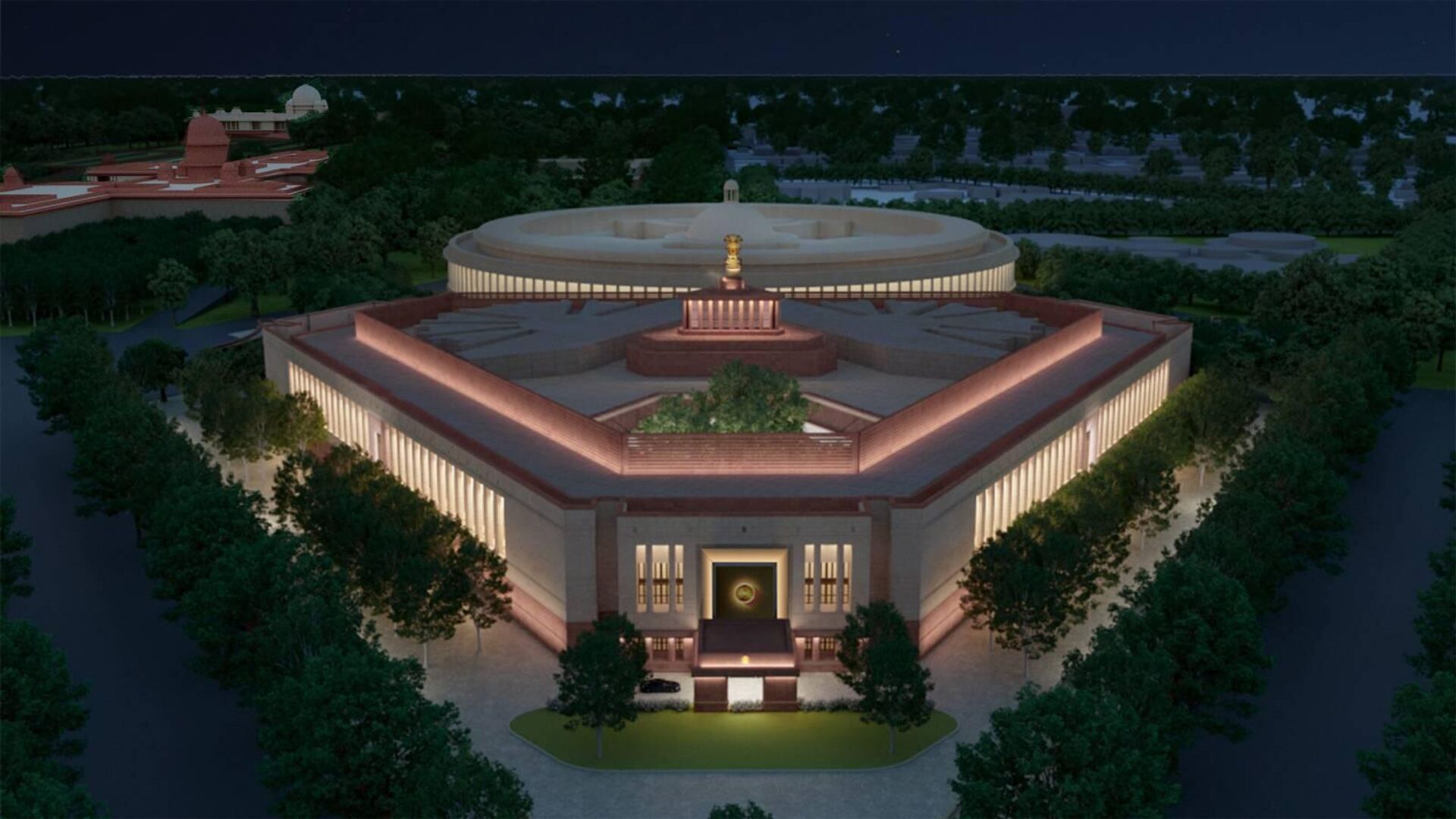 India's new Parliament House building
© Photo : Government of India
Unlike the new building, the existing Parliament House took six years to build and cost INR 8.3 Million (100,340) at that time.
The Triangular Twist
Unlike the old parliament building which was circular in design, the new building has been given a triangular shape to reflect the importance of triangles being a sacred geometry in various religions.
It is also designed in a triangular shape as it sits on a triangular plot and has three main spaces -- Lok Sabha, Rajya Sabha, and a Central Lounge.
Lotus, Peacock, Banyan Tree --Interiors Theme
The interior of the new parliament has been given the theme of three national symbols of India -- the Lotus, Peacock, and Banyan Tree.
While the Lok Sabha chamber has been given the theme of India's national bird Peacock, Rajya Sabha chamber is themed around the national flower Lotus and Central Lounge courtyard as the national tree Banyan.
The Magnificent Architecture: Old Vs New
Crowned with the National Emblem, the new Parliament building will be adorned with fresco paintings on the ceiling and carpets of traditional designs.
While the new Lok Sabha will have a seating arrangement of 888 individuals as compared to the previous 590, the Rajya Sabha will have 384 seats as compared to 280 seating accommodations.
© Photo : Government of India
India's new Parliament House building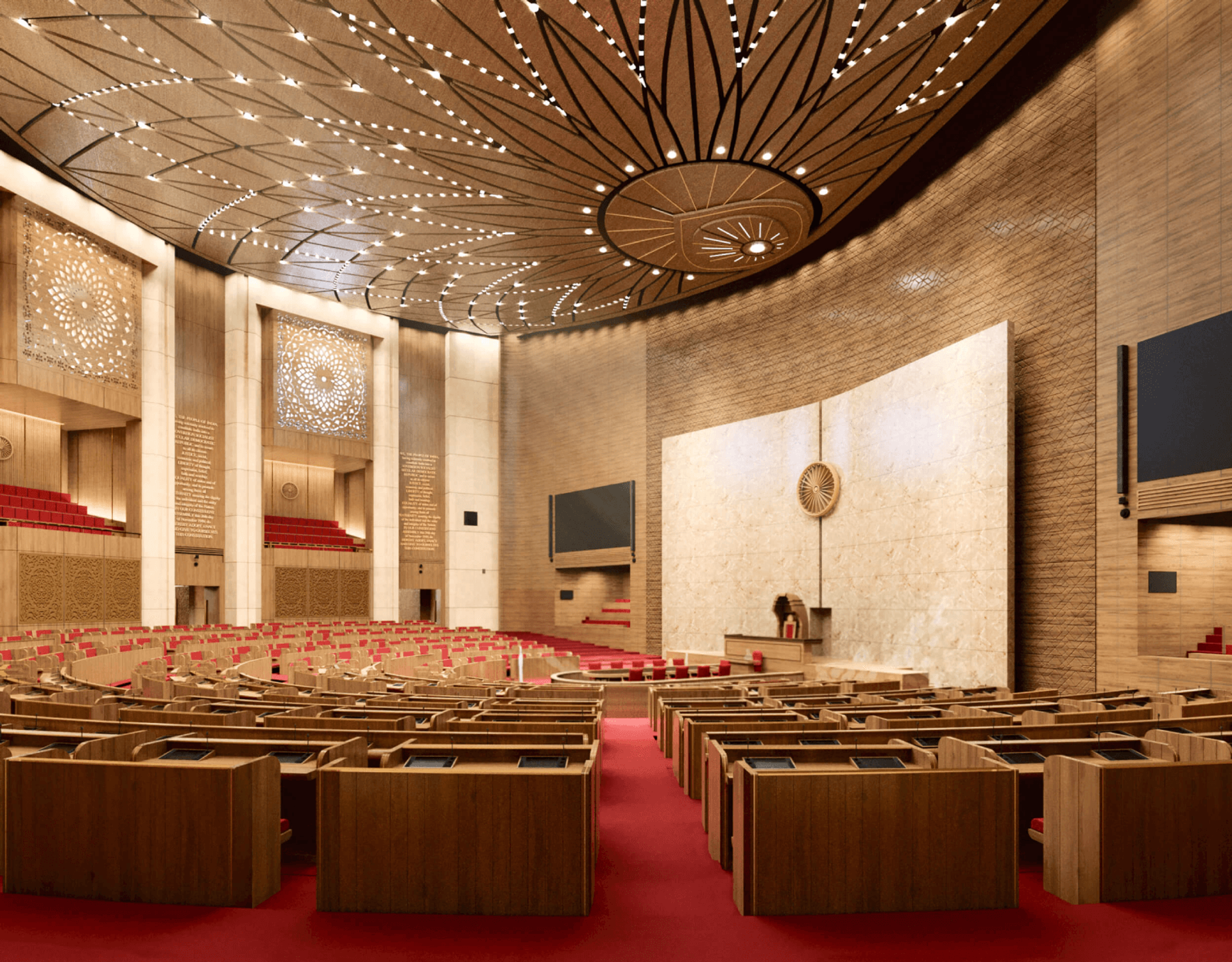 India's new Parliament House building
© Photo : Government of India
Moreover, during joint sessions of both Houses, over 1,272 Members of Parliament can convene within the Lok Sabha chamber itself.
The new Parliament House also has a library, café, dining area, committee meeting rooms, common rooms, ladies' lounge, and a VIP lounge for the parliamentarians and dignitaries.
Grand Constitution Hall & Gallery
The biggest highlight of the new Parliament building is the Constitution Hall and Gallery which is located at its center and will showcase the history of the Indian Constitution and other artifacts of India's democratic heritage.
© Photo : Government of India
India's new Parliament House building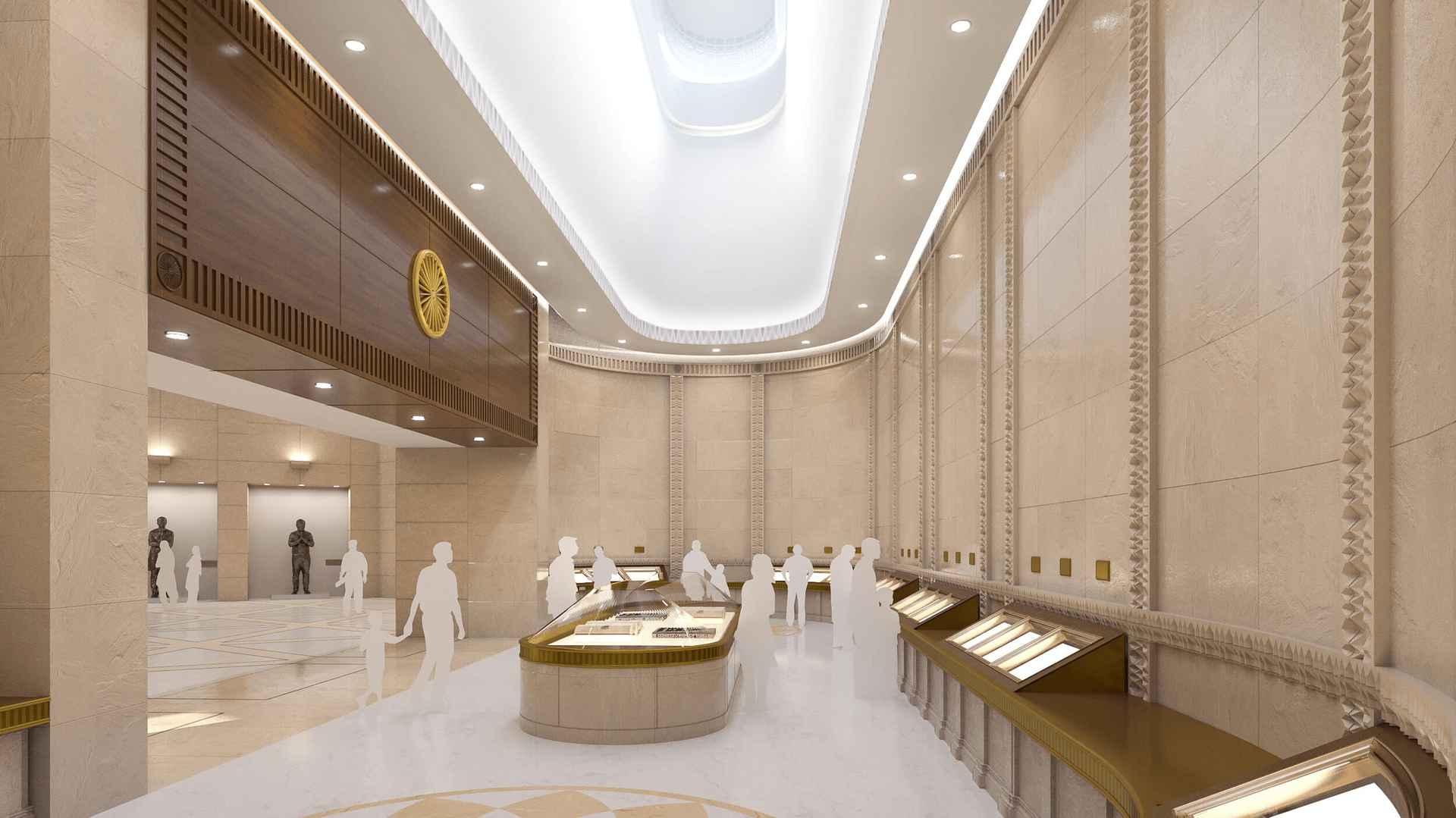 India's new Parliament House building
© Photo : Government of India
The Constitution Hall & Gallery will safeguard a copy of India's constitution and showcase large portraits of revered political figures like Mahatma Gandhi, Subhash Chandra Bose, and former Prime Ministers of India.
Historic Sengol To Be Installed
Prime Minister Narendra Modi will install the 'Sengol', a historical scepter that was handed over to the first Prime Minister of India, Jawaharlal Nehru by the British after India gained Independence in 1947.
The scepter is a significant symbol of Independence and signifies the transfer of power from the British to the Indians.
This senogal is also associated with the Sengaal Chola dynasty, when power was transferred in the Chola dynasty, one outgoing king used to hand over Sengaol to another.
Till now it was in Nehru'a Allahabad residence which was converted into a museum.
Hi-Tech advancements
Taking a digital leap, the new parliament has been backed with all modern audio-visual communication facilities and data network systems.
In order to make a paperless office, the latest digital interface has also been reportedly set up.
© Photo : Government of India
India's new Parliament House building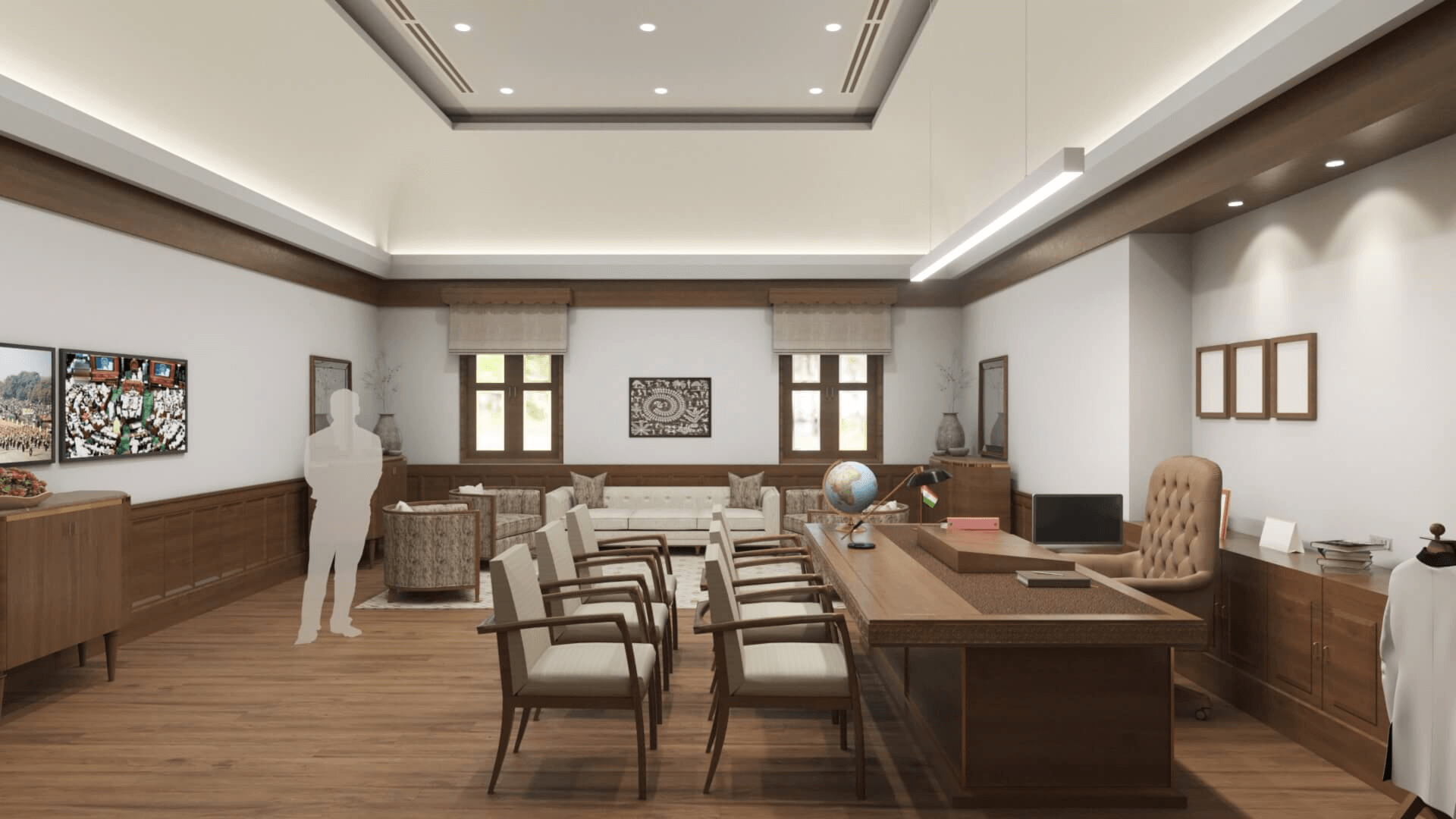 India's new Parliament House building
© Photo : Government of India