The portrait by artist Ganesh Khare and his team is made of grains and millets and was put on show by Pune party member Kishor Tarwade.
While talking to the media, Tarwade said that the size of the portrait is 10x18 feet and it weighs 60 kg. Grains like wheat, lentils and millets have been used to make it.
"The portrait will be kept for display from September 16-18 for visitors at the Budhwar Peth area of Pune city in Kalika Mata Mandir Bhavan. No fee would be charged to have a look out at the display," he said.
According to media reports, the portrait took 18 hours to make.
© Photo : X (Twitter)/@nitishvkma
PM Modi Birthday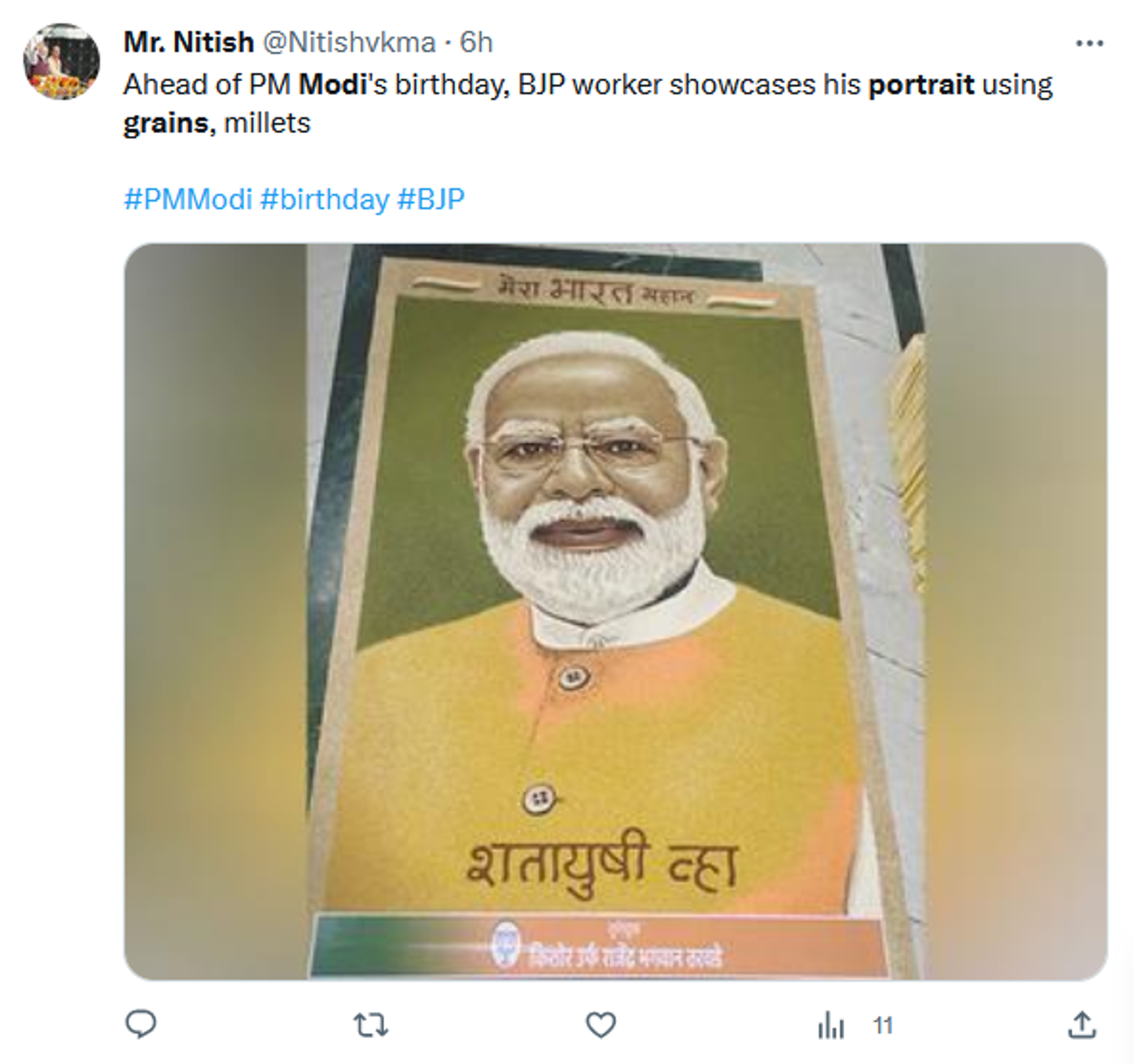 PM Modi Birthday
© Photo : X (Twitter)/@nitishvkma
Meanwhile, the BJP is planning to organize numerous events to celebrate Modi's birthday, including blood donation camps and health check-up camps.
Apart from this, the party will also be rolling out 'Ayushman Bhav' campaign during "Seva Padkwada" (service fortnight) which will start from tomorrow and continue until October 2.
As part of the campaign, the government will promote targetted health services and raise awareness among people to ensure optimum delivery of all health schemes.
The government will also set up camps where 60,000 people will be given Ayushman Bharat cards. Ayushman Bharat is the flagship of the federal government under which health cover of INR100,000 ($1,200) per family per year is given to citizens of India for secondary and tertiary care hospitalization.