With a festive spirit gripping daily life, anyone skipping or missing being part of it would only render suprise. But there are many who cannot simply be a part of it as much as others are.
The Hindu festival of lights - Diwali - is celebrated by people of all faiths. Generally, people prepare well in advance to mark the day wearing new clothes, relishing sweets and worshipping Lakshmi, the Goddess of prosperity, and Ganesha, the lord of auspiciousness, at home with family. After puja, kids celebrate it by bursting crackers.
Every year
Jaydeep Kalia
(name changed) of Delhi's Kamla Nagar area celebrated Diwali with utmost passion. He loved splurging on decorative artifacts to deck up his house or buying various branded clothes for his family in festive sales. He wouldn't mind paying extra for
the costly firecrackers
for his kids.
But this time he has lost that passion to enjoy Diwali like any carefree or free-spirited man at heart.
"A man cannot share his agony with family if he starts running out of money. Earlier, I earned handsomely from my trading business in auto-parts. But suddenly I suffered losses. I had already stocked a lot at my rented shop. But I couldn't clear it off before the products went out of demand," Jaydeep said.
As the only breadwinner of the family, he said, it's not easy running the family.
"It's actually not so easy to pass festive occasions as an onlooker and we find it hard to even buy sweet boxes for your own home. I can just hope the life would be kind in the months to come," Jaydeep stated.
© Sputnik / Rahul Trivedi
Festival of lights Diwali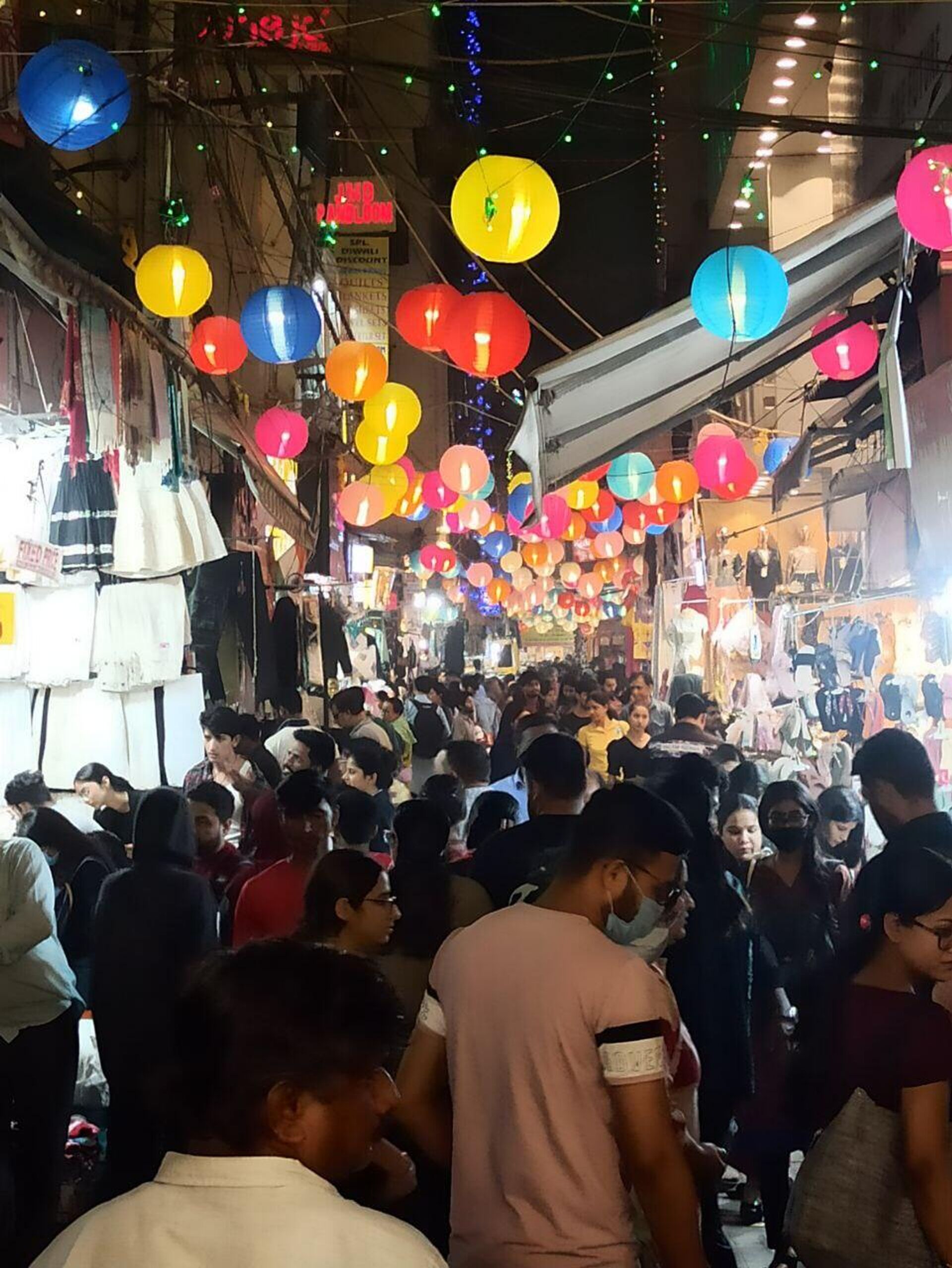 Festival of lights Diwali
© Sputnik / Rahul Trivedi
Loneliness of the Elderly
Bhagwan Dass of north Delhi believes that for
elderly people,
even the biggest festival makes them feel quite left out.
"It's true Diwali is a joyous festival for everyone. But for us it hardly matters anymore. It's more about loneliness. It is possible that you have a big family but you have to spend the whole day sitting alone in a room or be forgotten to be even greeted," he noted.
He reminisced about the time when some neighbors or their kids would turn up on Diwali and spend quality time together.
"Today, even your family members remain lost in their own private world. They forget that their own parents or grandparents waited the whole day, wishing to celebrate in order to be with them," Bhagwan stated.
The 84-year-old pointed out that in case the kids opted to spend some time at home on any festival, one could sense they were doing it for 'moral compulsion'. "They just wish to step out at the earliest and join friends."
"The youngest ones seem moody enough to sit with you and talk. They appear lost in their gadgets. Even when you are happy talking to them, their attention is on the new message popping up on a smartphone or watching some reel of others' lives," he pointed out.
During Puja, family members are mentally elsewhere, he claimed. "They wish it to end soon so that they can leave," the former central government officer remarked.
Left in Lurch with Empty Pockets
Deepak of Civil Lines area took his time to explain how his family
planned to celebrate
Diwali. The 32-year-old father of three kids is awaiting his salary for the past eight months from Delhi government authorities. He worked as a civil defense volunteer.
"Be it kids or my wife, all have some wish as they know everyone in our neighborhood will be celebrating it with full fervor. I know this time every kid will be bursting crackers, wearing new clothes, and enjoying the day like every year, except my little ones," the despondent man stated while asking if his camera could be sold at a good price.