Days after promising that he had a "surprise" in the offing for bots on Twitter, Elon Musk has claimed that "bots" were now dead on the platform.

The multi-billionaire's confirmation about the same came with a tweet on Tuesday in which he posted a meme where he could be seen showing a victory sign alongside a grave of "bots".
Bots on Twitter have been a topic of intense debate since the Tesla and SpaceX founder first made his intentions public about buying the highly influential messaging app in April.
© Photo
Screenshot Elon Musk's tweet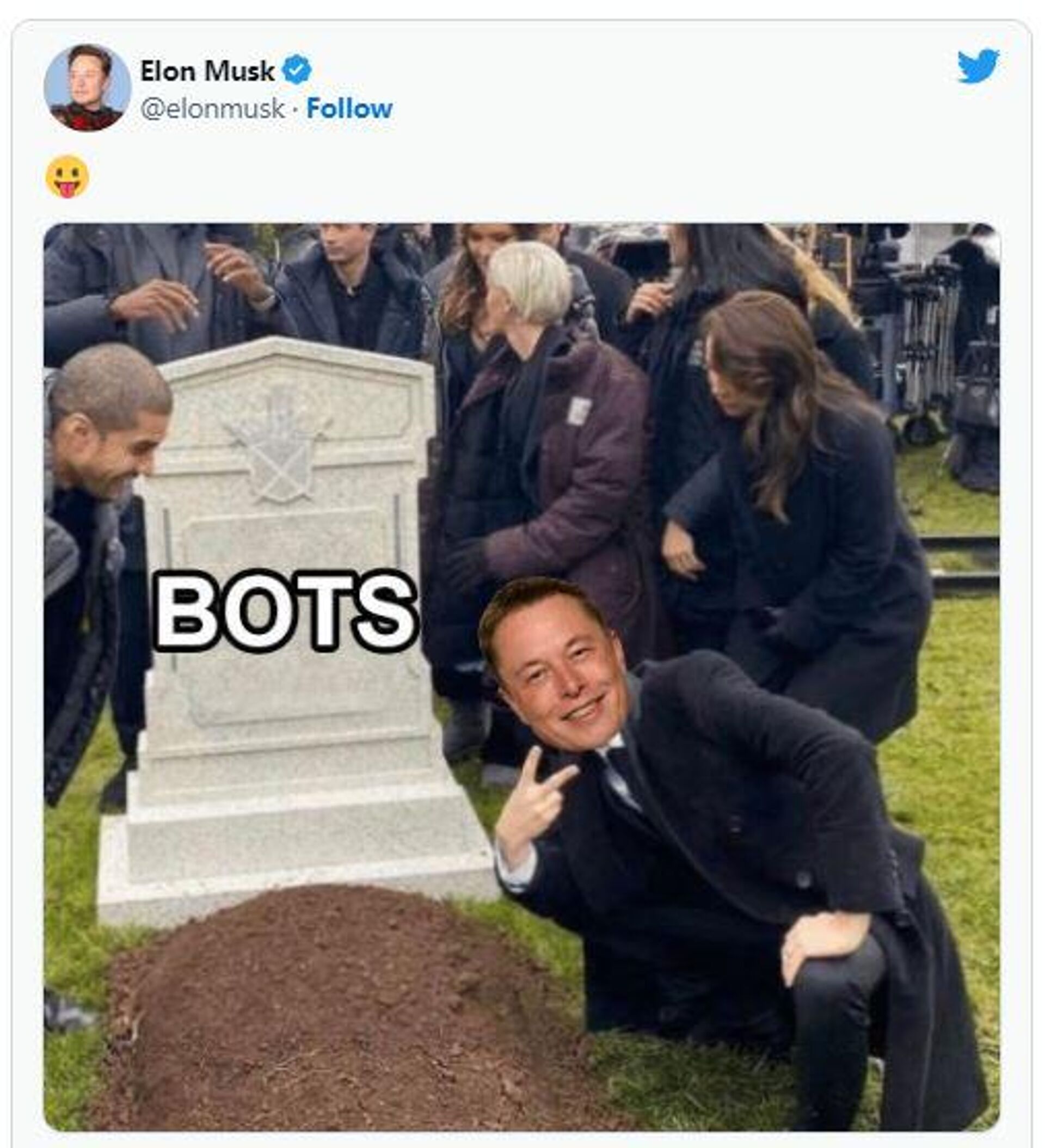 Screenshot Elon Musk's tweet
Weeks after he made the offer to buy Twitter for $44 billion, Musk attempted to shun the deal, claiming that the microblogging website provided inaccurate information about spam accounts to him.

After Twitter sued him in court, the 51-year-old business tycoon eventually went on to purchase Twitter in the last week of October.
Besides the change in bot accounts, Musk launched Twitter Blue, an $8 monthly paid service for verified users on the platform.
Unlike in the past, the influential messaging app now uses different colored checks for different entities: while gold is used to verify companies and organizations, the grey check is for the government and related bodies, and the blue tick is given to individuals, including celebs.

Earlier, the San Francisco-based company used to verify users with a blue badge.