Lionel Messi is set to claim the Super Ballon d'Or, a rare footballing honor given to the best player of the past three decades after Argentina's historic World Cup triumph for the first time in 36 years.
Messi's countryman Alfredo Di Stefano is the only other to receive the award back in 1989, when France Football, the parent organization of both the Super Ballon d'Or and the Ballon d'Or, celebrated its 30th anniversary.
Only players from Europe were eligible for the Super Ballon d'Or at the time, and Di Stefano made it to the list of nominees because he carried a Spanish passport.
What is Argentina's Di Stefano Famous For?
Di Stefano, best known for guiding Real Madrid to five European Cup titles in a row from 1956 to 1960, also won two Ballon d'Or awards during his illustrious career that lasted until 1966.
Widely regarded as one of the greatest footballers of all time, Di Stefano subsequently became a highly decorated manager in Spain, inspiring Valencia to La Liga titles twice in the Eighties.
Though France Football has not awarded the Super Ballon d'Or since Di Stefano's win 33 years ago, there's speculation in France that that is about to change.
Although there's little doubt that Di Stefano's resume is loaded with accomplishments that would be the envy of most footballers both present and former, he stands nowhere near the feats and accomplishments of Lionel Messi, affectionately known as La Pulga.
What Makes Messi Unique?
Although Di Stefano (1926 to 2014) ended his club career with 521 goals in 376 appearances for five clubs, including Real Madrid, Messi has already clocked up 799 to his name, most of which came during his long stint with Barcelona.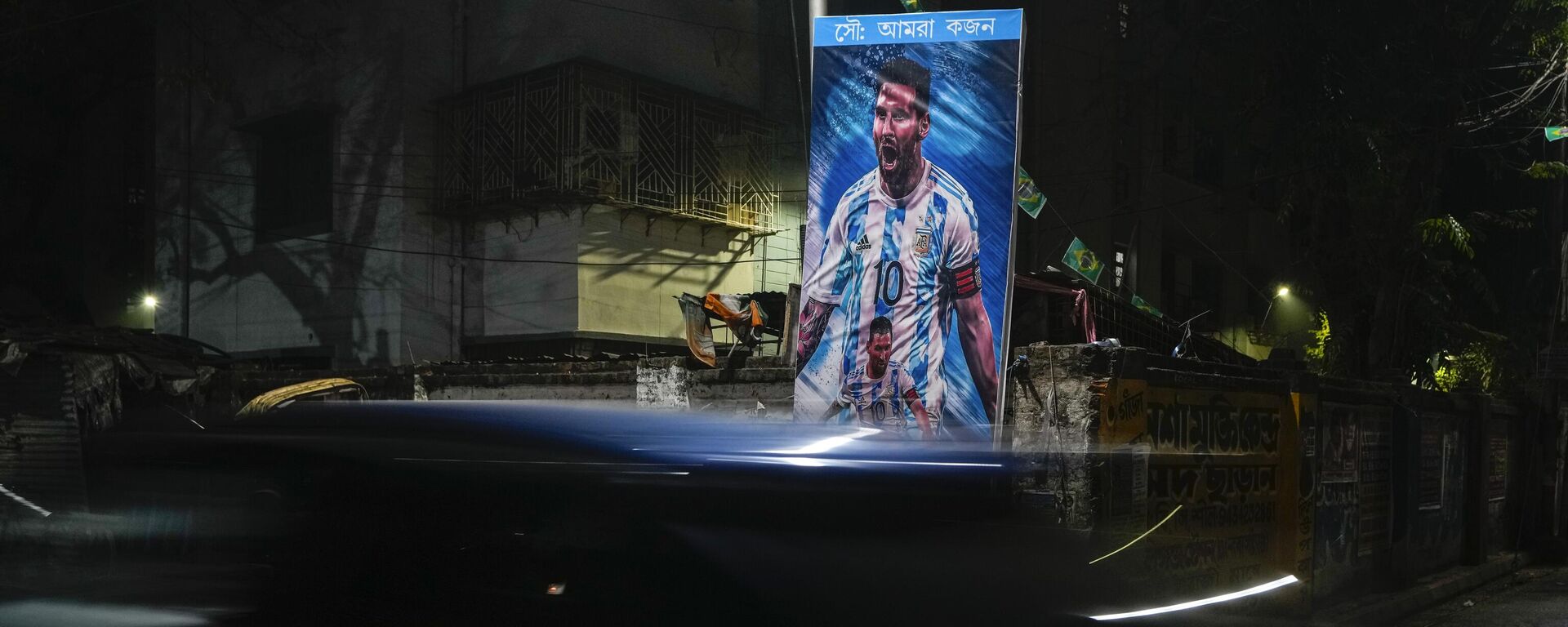 Besides, Messi is the only player in football history to have defeated the defending Copa America, European and World Champions in a row, having achieved this feat by overpowering Brazil in the Copa America final last year, Euro winners Italy in the Finalissima earlier this year, and 2018 World Champions France during the weekend.
Many experts, including Liverpool legend Jamie Carragher and England international Declan Rice, have already declared Messi as the greatest after he secured his maiden World Cup crown with the La Albiceleste in Qatar.
That's why France Football is expected to honor the 35-year-old megastar with the Super Ballon d'Or in the next few days.
Interestingly, the former Barcelona talisman shares a great bond with the French organization, having won seven Ballon d'Or awards in the past with his latest triumph coming last year in Paris.