Elon Musk became a target of mockery on social media after he posted a tweet reminding his audience that he was "Person of the Year" in 2022.
"12 months ago, I was Person of the Year," he tweeted Wednesday morning.
However, the businessman's subtle dig at his critics backfired immediately as netizens took to the social network to mock Musk about his controversial decisions in the past few months, including his $44 billion takeover of Twitter.
"And less than 5 years from irrelevance. Hell of a ride," a Twitter user said in response to Musk's claim.
"I bet that you are person of the year to the minor survivors of Twitter," another added jokingly.
"12 months ago, hate speech was banned on this platform, thousands of people you've since fired were gainfully employed, and Tesla shareholders weren't begging someone to take away your internet access," a third claimed.
"Person of Last Year will still work at the bars I bet," a fourth opined referring to Musk's younger days when he did odd jobs that included running a nightclub during his college time.
© AP Photo / Jeff Chiu
A Twitter logo hangs outside the company's offices in San Francisco, Monday, Dec. 19, 2022.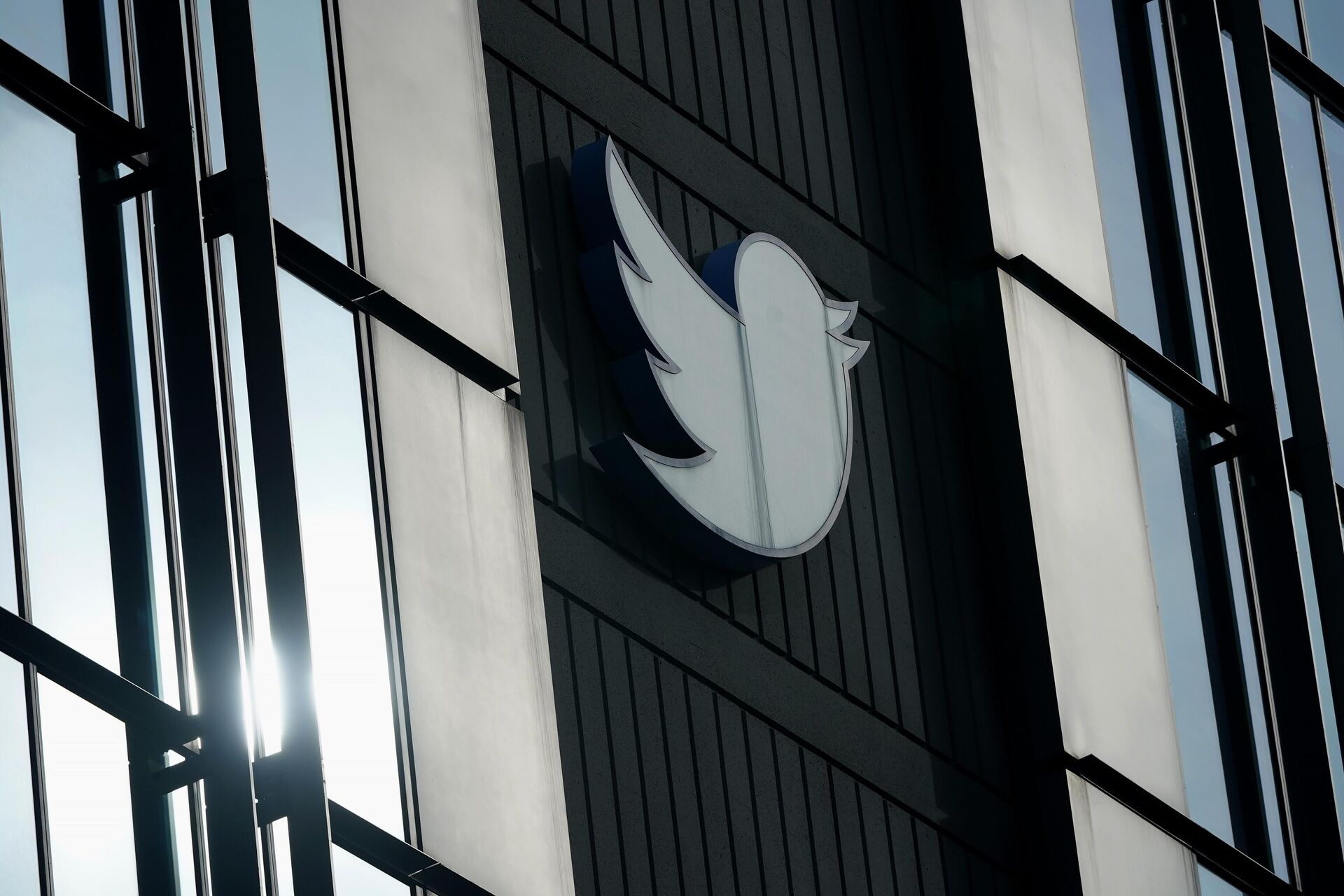 A Twitter logo hangs outside the company's offices in San Francisco, Monday, Dec. 19, 2022.
The tycoon has been in the spotlight for his recent steps regarding Twitter, including the decision to revoke its previous ban on political advertising on the platform. On Wednesday, the tech giant said that it would permit political advertising in the weeks ahead because the network wished to "facilitate public conversation around important topics".
The move is expected to generate millions in revenue for Twitter, which has been struggling with low income following the departure of some of its major advertisers ever since Musk took over the platform. This list includes such companies as Volkswagen, General Motors, and General Mills.