Indian Foreign Minister Subrahmanyam Jaishankar has slammed China for unilaterally trying to change the status quo on the Line of Actual Control (LAC), the de facto border between the two countries.

"On the Northern borders, China is seeking to change the status quo by bringing large forces, violating our agreements. Despite COVID, remember, this happened in May 2020. Our counter-response was strong and firm," S. Jaishankar said at a public event in Delhi during the weekend.

The minister further stated that despite the rough and inhospitable terrain, Indian troops were continuously maintaining vigil at the frontiers.

"These troops deployed in thousands, safeguard our frontiers in the most extreme terrain and harshest weather," Jaishankar added.

However, this is not the first time India's top diplomat has hit out at Beijing over allegedly attempting to make changes at the LAC.

Earlier, in an interview with an Austrian publication, Jaishankar highlighted the same issue.

"We had an agreement not to unilaterally change the LAC, which they have tried to do unilaterally. So there is, I think, an issue, a perception that we have which derives directly from our experiences," he said at the time.
India and China have been engaged in a military standoff in the northern Ladakh region since May 2020, with their latest flare-up coming last month in the northeastern state of Arunachal Pradesh.

The soldiers of the two armies engaged in a violent clash in the Tawang sector on December 9, which resulted in injuries on both sides, Defense Minister Rajnath Singh told parliament days after the scuffle.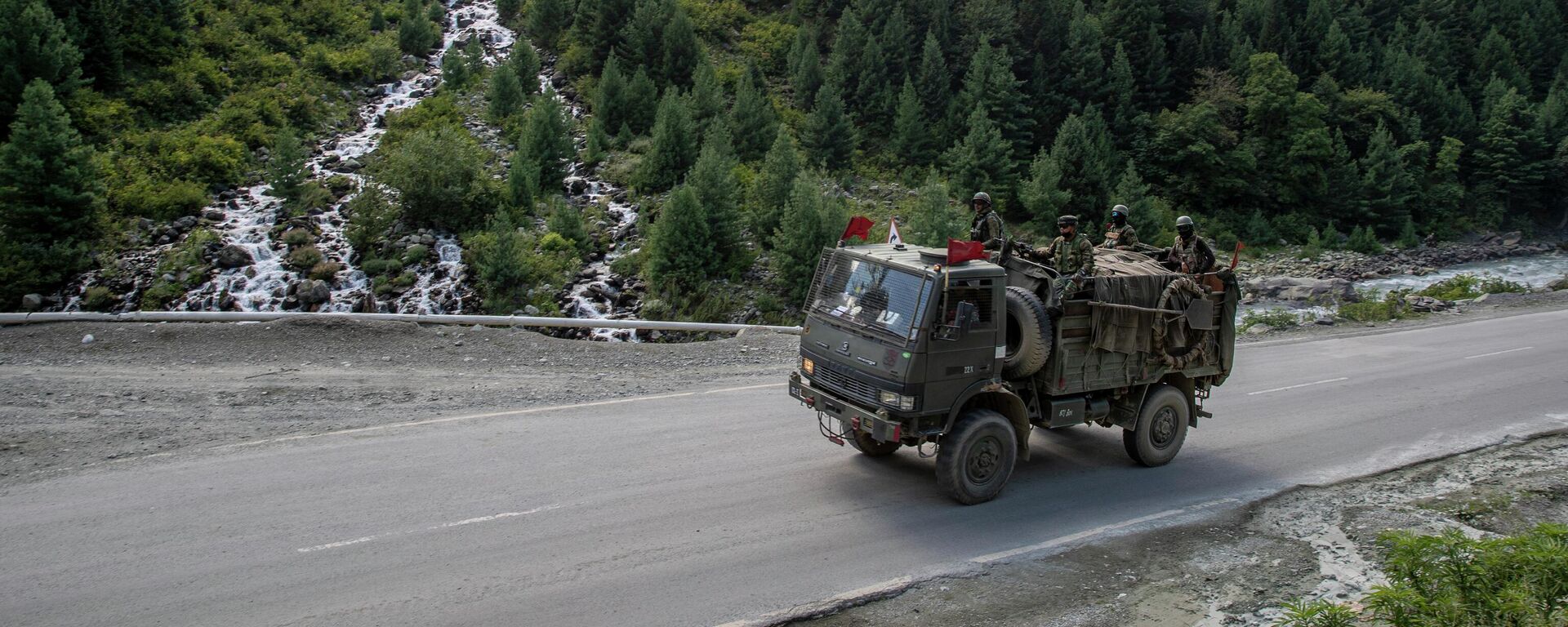 This was the first major confrontation between the two Asian giants since the deadly 2020 Galwan clash in the Ladakh region, in which 20 Indian and four Chinese soldiers died.

Besides criticizing China, Jaishankar also spoke about India's geopolitical significance and its strategic location in Asia.

"In India's case, geography has added to the case made by the history of its relevance. The Indian peninsula has a visible centrality to the ocean named after it, and there is a continental dimension as well. Without our active participation, no trans-Asia connectivity initiative can really take off," he added.

Jaishankar claimed that the country's location in the Indian Ocean is of extreme importance, and that the more the nation uses this to its advantage, the more relevance it will gain in the world.

"The Indian Ocean is poised to assume even greater geopolitical significance today. How well India leverages its location is a considerable part of its relevance to the world. The more it influences and participates, the more its global stocks will rise," he concluded.