Recent pledges to rebuild Pakistan's economy have created confusion concerning the nature of the monetary support and what it means for the country's crippling economy.
Who Pledged and How Much?
Pakistan had appealed for $16.3 billion to aid it in rebuilding the country following the devastating floods of last summer. Almost half this amount was pledged by multiple countries and international organizations last week.
Pakistan's officials including Prime Minister Shahbaz Sharif and Foreign Minister Bilawal Bhutto Zardari said that this pledge is a big victory for Pakistan as it shows that the country is not isolated and has many friends who want to help it.
The pledges were made during the International Conference on Climate Resilient Pakistan in Geneva, which was organized by Pakistan and the United Nations.
The Islamic Development Bank's (IDB) pledge of $4.2 billion is the largest single donation to date. The IDB is a multilateral development finance institution established in 1975, focused on Islamic finance for infrastructure development. It is located in Jeddah, Saudi Arabia and there are 57 shareholding member states with the largest single shareholder being Saudi Arabia.
Following the IDB's donation, the World Bank pledged $2 billion, Saudi Arabia committed $1 billion, whereas China pledged $100 million, Qatar $25 million, Canada $18.6 million, Denmark $3.8 million, European Union €87 million, France €380 million, Germany €84 million, Italy €23 million and Azerbaijan $2 million.
"Every penny will be spent in a very transparent manner and a third-party audit will be conducted to ensure transparency," Pakistan's Prime Minister Sharif said.
Overall the international community at the donors' conference in Geneva pledged more than $10 billion to Pakistan. It is no doubt a generous offer and will inject currency into the country's reserves, but there are some caveats.
Too Good to Be True?
Following the conference, there was confusion about the nature of the monetary support. Some media channels and public analysts called it a big success for the country, whereas others had a more pessimistic view stressing that this money is not a gift but a loan.
To clarify the confusion, Pakistan's Finance Minister Ishaq Dar said on Wednesday that almost 90% of pledges made by the international community were project loans that will be rolled out over the next three years.
The minister did not reveal what the terms of these loans were.
Earlier, Pakistan's Interior Minister Rana Sanaullah took to the media to announce that the country now has $10 billion, suggesting that the economic woes that the country is currently facing will be finally resolved. For an average Pakistani this sounded like a win for the country after a long and tough few months following political turmoil and economic whirlwind.
However, it is important to note that these international loans are only for flood relief efforts and have little to do with helping the country meet its depleting federal reserves.
It should also be clear that the summer monsoon floods, political instability, and turmoil in global markets have had a substantial negative impact on Pakistan's economy. Inflation in the country is disproportionately affecting the poor. According to a recent report by the World Bank, the national poverty rate may increase by 4%, which means that up to nine million Pakistanis may be hit by poverty within the next year.
The situation is made worse still by the country's rapidly depleting foreign exchange reserves. At the end of March 2022, the State Bank of Pakistan's (SBP) reserves stood at $11.425 billion, but they dropped to an almost four-year low of $6.715 billion in December, which is reportedly enough for just five weeks of imports.
The public hoped that these pledges will improve the depleting reserves but it must be clarified that the money is allocated for projects related to reconstruction and rehabilitation of the flood affected sectors only and it will be allocated slowly within the next few years, definitely not right away.
Some projects will include the construction of hospitals and schools, while others will be the construction of houses and similar infrastructure where they were destroyed by the floods.
Hence, this amount is not going to aid Pakistan in clearing its debt and kickstart the crippling economy.
Political analyst Salman Shah explained it by saying that this money is not a gift, it is not a donation, but a loan that Pakistan will have to pay back to its lenders.
Furthermore, according to a senior journalist Asad Ullah Khan, the pledges also include a clause which states that in every future project Pakistan will have to pay 50% of the total cost while the other 50% will be paid by the lenders. If Pakistan does not commit 50% to a project then the lender will also not donate the promised share.
Most importantly, Pakistanis need to understand that these sums are pledges, which means that these amounts have been promised. It is not a bank cheque that has been given to Pakistan. Past experiences show that pledges rarely materialize in the promised amounts and are usually much less.
Hence, some analysts feel that the reality of $10 billion promised is being exaggerated by the government.
Lack of Trust
The catastrophic floodwaters submerged over a third of Pakistan, directly affecting over 33 million people and bringing nine million to the brink of poverty. Over 1,700 people, a third of whom were children, lost their lives.
According to estimates, over two million homes were severely damaged or destroyed, along with 8,000 kilometers of roads and 3,100 kilometers of railway tracks.
Currently, more than 5.4 million Pakistanis remain displaced. According to a UN report, earlier money raised for flood victims is due to run out this month without new commitments, leaving millions at risk of disease, illness and malnutrition.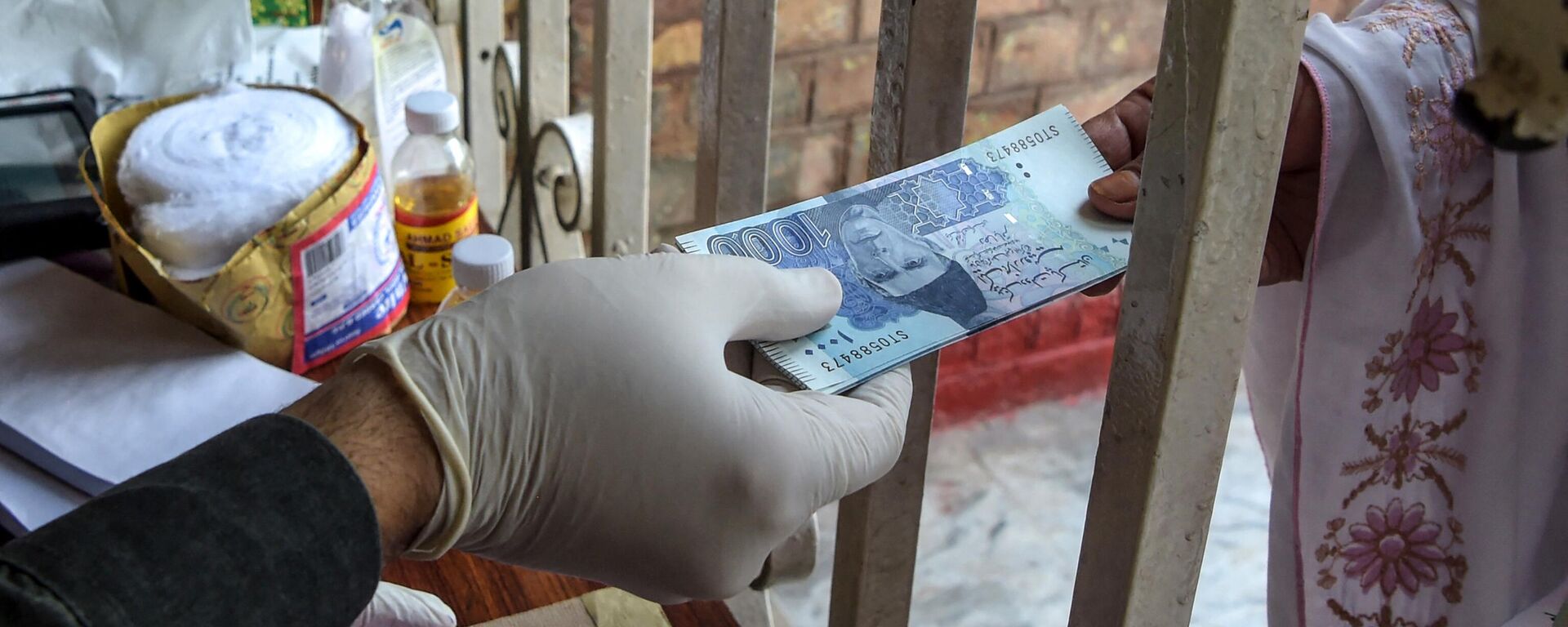 The Geneva pledges have been promised over the next three years but flood victims are in dire need of help as soon as possible.
Unfortunately, the government has not managed to completely assist people over the last six months as millions of them are homeless and facing serious outbreaks of water-borne diseases such as dengue and cholera.
Meanwhile, Bhutto informed that many of the areas in Sindh province are still underwater and people cannot return to their homes during the Geneva conference.
Some Pakistani analysts found his remarks extremely frustrating because Bilawal's political party, Pakistan People's Party, has been in power in Sindh for decades and the province has received huge amounts of loans and donations over the years, yet still there are no projects or solutions to get rid of the flood water that has been there for the past six months.
Asking for money from foreign lenders is not enough without proper implementation of plans and actual visible results. Sindh province is one of the most overlooked and underdeveloped regions in Pakistan.
Hence, it comes as no surprise that many Pakistanis are apprehensive that these pledges will actually make a difference and help people in need. There is a lack of trust amongst people toward the current government officials.
Moreover, pledges can only take the country so far because these loans only include monetary support but the government officials who will receive this money will be Pakistani. The companies that will be appointed to rebuild the destroyed areas will be Pakistani. The management will be local and so will be the workers, hence there is a need for transparency and accountability to avoid corruption and mismanagement of the pledged sums.
The views and opinions expressed in this column are those of the author and do not necessarily represent the position of Sputnik.