A Russian delegation of
80
members
has arrived in Islamabad
for three days of meetings regarding a series of trade deals.
The talks will be held as part of the forum of the Inter-Governmental Commission (IGC), headed by Federal Law and Justice Minister Sardar Ayaz Sadiq.
The discussions will include multiple deals but the focus will be on the oil and liquefied natural gas (LNG) trade deal for a long-term basis and the flagship $3 billion Pakistan Stream Gas Pipeline (PSGP) project.
"For the import of Russian oil and LNG on a GtG basis, both countries need to first negotiate the IGA (inter-governmental agreement) as had been finalized and inked in the case of the Pakistan Stream Gas Pipeline Project (PSGP), which was earlier called the North-South Gas pipeline project," according to a statement released by Pakistan's energy ministry.
Discounted Crude Oil & Gas Import
The import of Russian oil and LNG will be the main topic of discussion as both the countries came very close to signing the deal when ex-PM Imran Khan visited Moscow last February.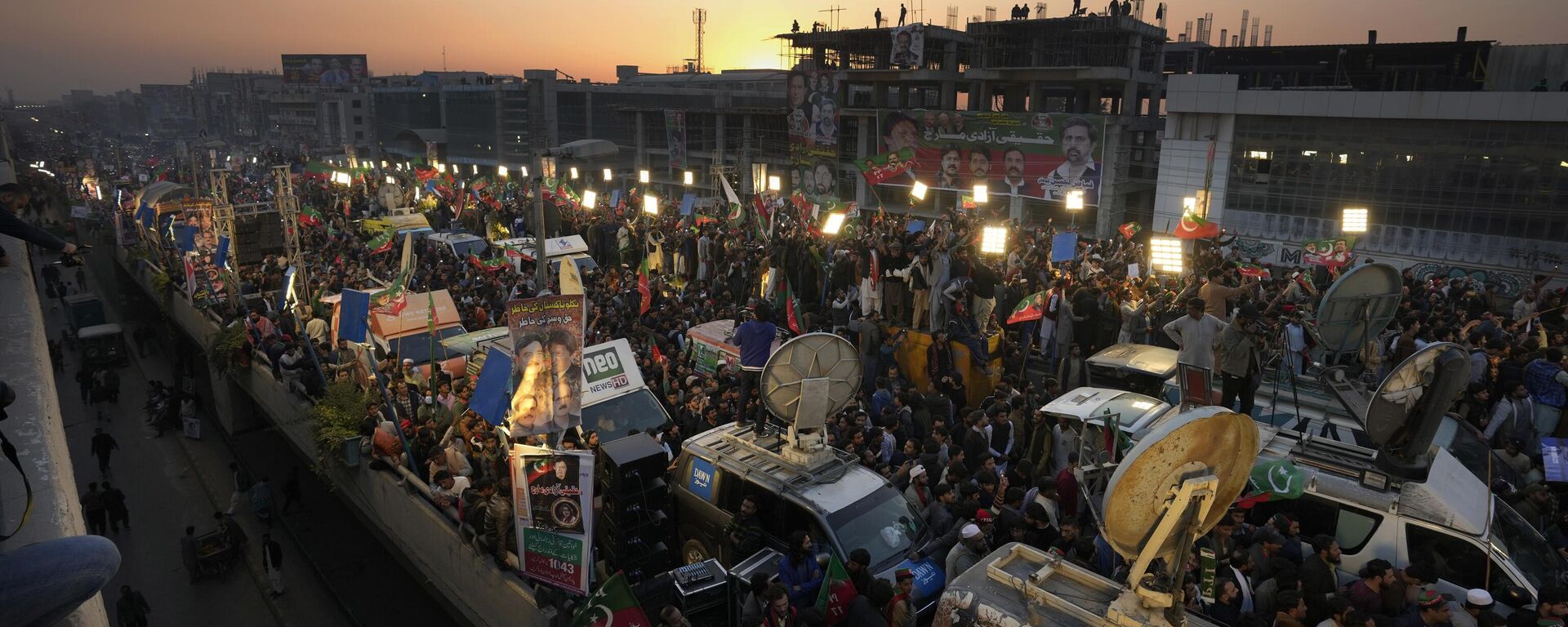 Furthermore, it was reported that the draft of the shareholding and facilitation agreement for the Pakistan Stream Gas Pipeline Project (PSGP) had made great progress but was not finalized. At the time, both sides wanted to sign the PSGP deal during the Imran-Putin meeting, but it did not happen due to some disagreements on several clauses of the shareholding agreement from experts on both sides.
It is highly probable that these disagreements have been resolved and the deal will move forward during these bilateral talks in Islamabad.
Pakistan is trying to seek an oil deal with Russia at a 30% discount and if that happens the country would be able to save over $2 billion annually.
The talks come at a time when Pakistan is struggling to meet its LNG supply needs as its gas reserves shrink by as much as 10% a year. Although there are abundant gas reserves in Balochistan, the country lacks the infrastructure and political stability to attract foreign companies to extract the gas.
Moreover, Pakistan's diminishing foreign exchange reserves are adding pressure on its economy and a constraint on its ability to import fossil fuels.
On December 5, 2022, State Minister for Petroleum, Musadik Malik, said that Russia had agreed to provide crude oil at discounted prices.
"Our visit to Russia turned out to be more productive than expected," Malik said.
He further added, "Talks with Russian private firms are underway for the import of liquefied natural gas (LNG), while we have also engaged Russia's state LNG producers."
If these deals are secured this could bring down the energy import cost for Pakistan considerably. However, at that time Malik did not share specifics, such as the discount offered by Moscow or how soon Islamabad would be able to import Russian petroleum products.
It is expected that these matters will be finalized during ongoing three-day talks.
Growing Russian Energy Exports
Meanwhile, Russian energy exports have grown considerably last year despite Western sanctions.
The exports have added billions in revenue to Russia's budget, according to Deputy Prime Minister Aleksandr Novak, who shared the news on Monday at a government meeting.
According to Novak, Russian oil exports in 2023 were up 7%, while liquefied natural gas (LNG) sales rose 8%. Oil production grew 2% against 2021 volumes, totaling 535 million tons.
Overall, Russia's revenue from energy exports in 2022 increased by some 28%, or 2.5 trillion rubles ($36.6 billion), from 2021.
"As for the oil industry, we have a positive result for last year, despite the actions of 'unfriendly' countries and sanctions restrictions," Novak noted.
G7 Price Cap on Russian Oil
It should be noted that exports of pipeline gas, however, fell by nearly a third in 2022 due to Western sanctions and following the destruction of the Nord Stream 1 pipeline, which became inoperable after being blown up in September.
According to Russia's Finance Ministry, the country expects its oil and gas revenues to drop in January by over 54 billion rubles ($790 million) due to the EU embargo on Russian crude and due to the G7 price cap, which came into effect in December.
During the latest round of sanctions agreed upon by the G7, EU and allies, a $60-per-barrel price cap on Russian sea-borne oil was introduced.
In response, Vladimir Putin banned shipments of oil and petroleum products to buyers that mention the cap in their contracts.
However, according to many analysts there are many countries that will not support the G7 price cap imposed on Russian oil.
As reported by Bloomberg, exports of Russia's seaborne crude oil rose to 3.8 million barrels last week, reaching an all-time high since April. The shipments to Asia have increased, while those to Europe have nearly stopped.
By mid-January, 2023 aggregate volumes of Russian seaborne crude had reportedly surged 30%.
India, the world's third-biggest importer of crude oil after China and the US, has been increasing purchases of Russian crude over the past several months, taking advantage of discounts Moscow offered to attract buyers.
Hence, it is highly likely and economically viable that Pakistan will follow its neighbor and avail itself to the opportunity as well.