On Thursday, the Biden administration announced $58.5 million to boost democratic institutions and NGOs in Nepal.
The $58.5 million in aid was announced by Samantha Power, head of the US Agency for International Development (USAID), during her three-day official visit to Kathmandu. According to Power, the sums will be used to strengthen democratic institutions in the country as well as support non-governmental organizations (NGOs), the media, and elections at the local level.
To learn the genuine intentions of the US administration, Sputnik spoke with Elsa Shirgazina, Junior Research Fellow of the South Asia and Indian Ocean Group at the Center for Asia-Pacific Studies at the Institute of World Economy and International Relations (IMEMO) of the Russian Academy of Sciences (RAS) in Moscow, and Lin Minwang, a professor at Fudan University's Center for South Asian Studies in Shanghai.
Both Moscow and Shanghai-based experts believe that the Nepalese government led by Pushpa Kamal Dahal's Communist Party of Nepal will not allow the Himalayan nation to be lured into a grouping of South Asian nations that the US wishes to use for containing China in the region.
Washington Dreads Rise of Leftist Wing in Nepal
Prof. Lin of Fudan University told Sputnik that Washington is concerned about the rise of leftist political parties in Nepal and
under the guise of aid
, Washington is imposing Western values on Nepal.
"The US has tried before to increase its strategic influence in Nepal. And now, senior US officials are simply making frequent trips to Nepal. On the one hand, this reflects US concerns about the rise of leftist political parties in Nepal. On the other, it indicates its intention to continue promoting the Indo-Pacific strategy to contain China," Lin told Sputnik.
But Nepal's new leadership will not allow the US to drag Kathmandu into its anti-China policy, the Chinese expert added.
Prof. Lin stressed that it would be difficult for the US to lure Nepal into an anti-China bloc as the leftist Nepali parties that have come to power would maintain a neutral course, including maintaining a balance between China and India, and between China and the US.
"The Nepali Congress party is more pro-American and pro-Indian, while the leftist parties are closer to China, at least ideologically. They believe that a closer relationship with China is more in Nepal's interest and benefit," the geopolitical specialist opined.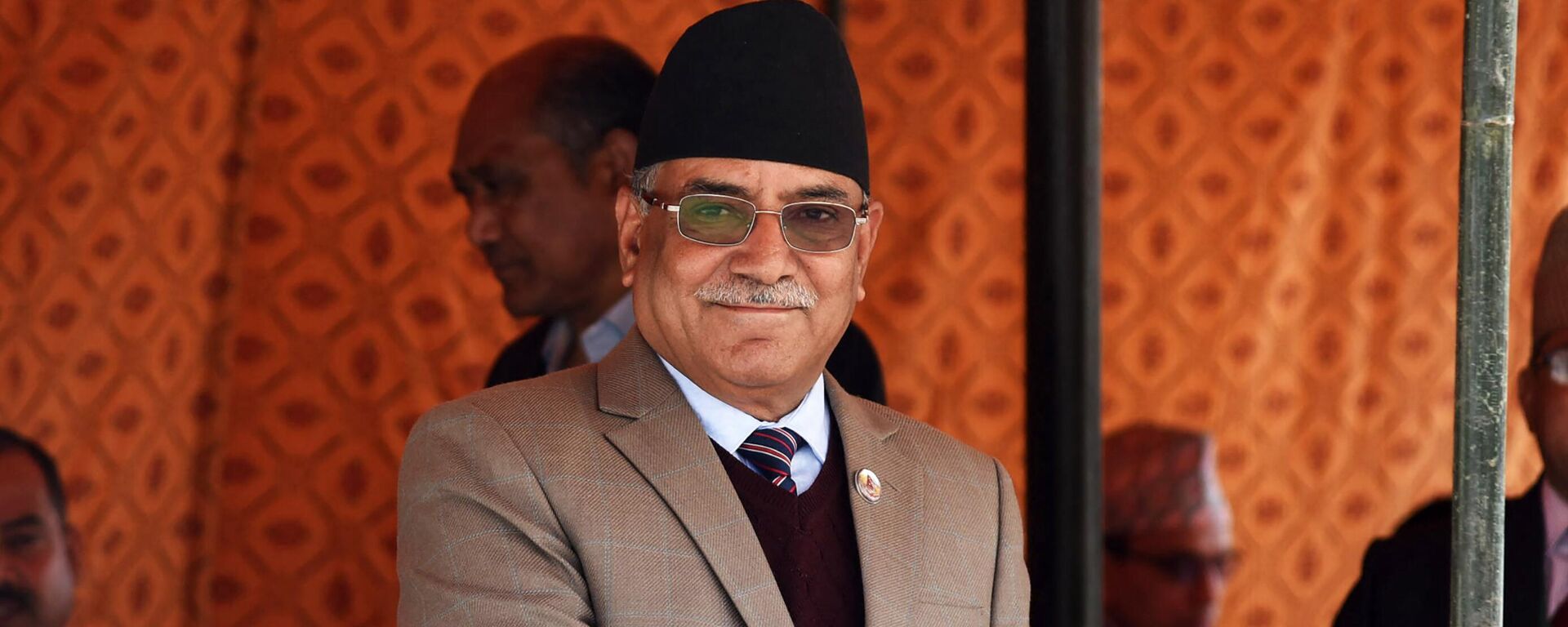 How Tiny Nepal Manages to Maneauver Between India and China
Nepal has generally been successful in maneuvering between China and India, China and the United States, and finding mutually beneficial compromises in bilateral relations. The new leadership will be a continuation of this policy, expert Shirgazina predicted while speaking with Sputnik.
"Political circles and representatives of the Nepalese army are rather reserved about all US initiatives to contain China and its financial injections. They remain neutral, as is traditional in Nepalese foreign policy. In the short term, a serious change in this course is unlikely," Shirgazina said.
Shirgazina highlighted that China has invested heavily in infrastructure projects and is Nepal's largest foreign investor. That's why he feels that under Nepal's new leadership, China's pragmatic cooperation and friendly relations with Kathmandu are likely to be strengthened.
He also argued that the tiny South Asian nation will prioritize economic development and benefit from relations with China: despite the pressure, it is unlikely that it will want to damage relations with China in any way to receive some American handouts.
USAID in No Means to Help Revive Nepalese Economy
During their meeting with Samantha Power, both Dahal and Nepal's Finance Minister Bishnu Prasad Paudel emphasized the importance of foreign direct investment for the country.
Notably, the US made no promises to Nepal in this regard and Power only emphasized the need to improve the business environment in the Himalayan nation. Moreover, the USAID chief did not bring any investment into the real economy as the amount allocated to Nepal wasn't that much.
According to Shirgazina, the announced amount of US aid is not that large: Nepal is interested in a large infusion of money for economic development, transportation development, and its social infrastructure.
"The infusion of this amount, ostensibly for the development of civil society institutions, is unlikely to help Nepal in any way, lead to real progress, actually improve the lives of Nepalis."
He reiterated that the US was actively imposing its influence on Nepal, Bhutan, and other South Asian countries, although it claims that its actions were not dictated by geopolitical considerations.
"The US and the collective West are interested in ensuring that all neutral South Asian countries abandon the balance in their foreign policy strategy that they seek to maintain in favor of the West. To this end, the US is trying to influence the domestic political processes in these countries in order to use them as a tool to contain China as part of its Indo-Pacific strategy," he concluded.