Maldivian Foreign Minister Abdulla Shahid on Monday praised India's contribution to the construction of a coast guard base, saying that it will boost the Indian Ocean archipelago's "maritime security".
"The Maldives, being a large ocean state, with our borders very porous, we need effective surveillance and maritime operations, an effective Coast Guard. We do not have a proper hub to do the required maintenance of our boats. Every time, there needs to be maintenance or repair work, [the boat] has to be either taken to Sri Lanka or India," Shahid told reporters in the context of the development of the Navy facility in the harbor at Uthuru Thila Falhu.
Defending his government's frequent criticism of deepening defense ties with India, the minister stated that such cooperation with "like-minded countries" was necessary to "prevent major catastrophes".
According to him, when a small country like the Maldives has a close association with a large nation-state such as India it deters criminal gangs, terrorist groups, and mercenaries from challenging their sovereignty. The Seychelles, the Comoros and Equatorial Guinea have all faced major coup attempts since independence in which foreign mercenaries played a major role.
The key Navy base in Uthuru Thila Falhu has been developed with the help of a $50-million line of credit from India, which was announced in 2021.
© Photo : social media
India and Maldives to develop the 'Uthuru Thila Falhu' Naval base northwest of Male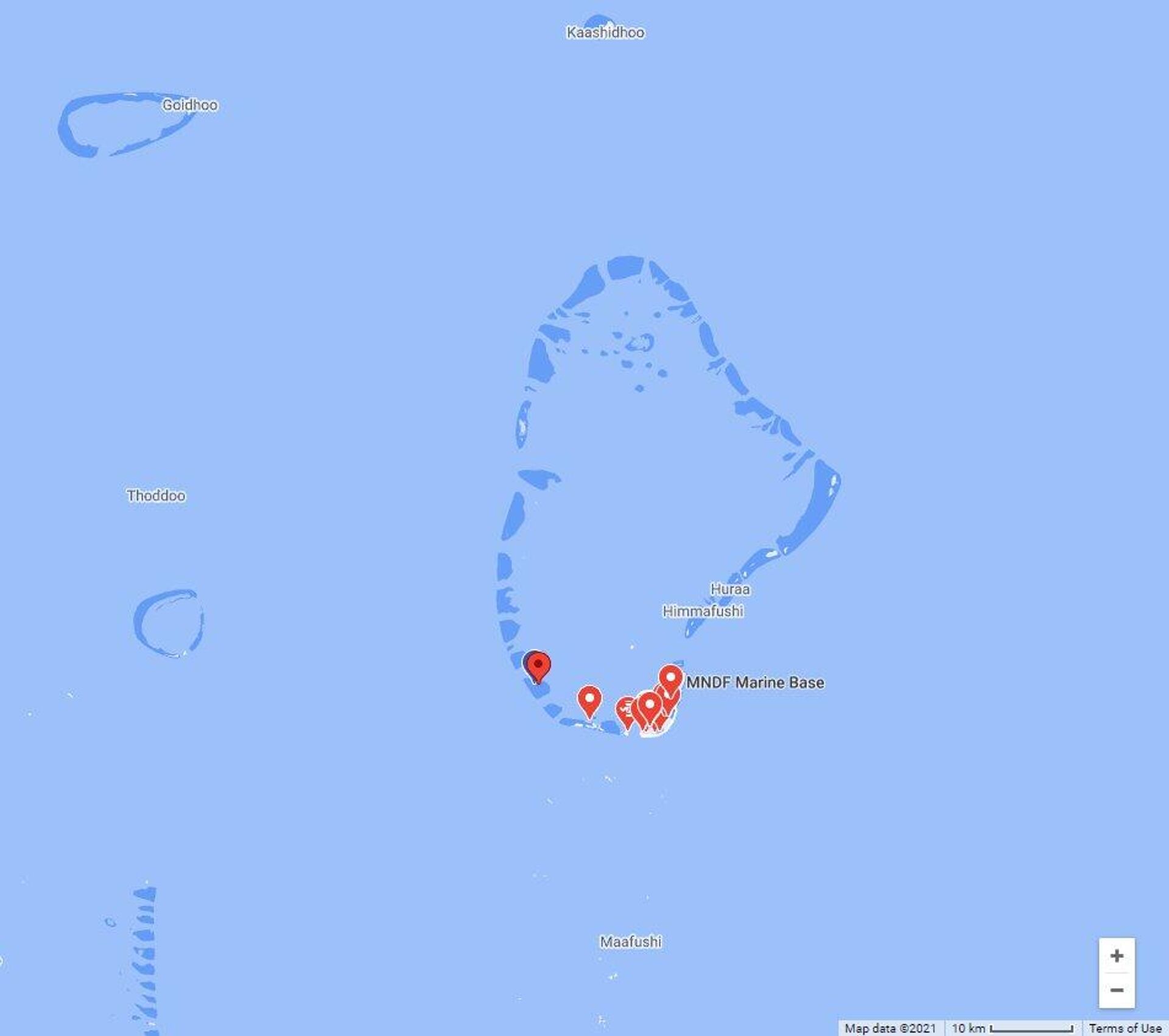 India and Maldives to develop the 'Uthuru Thila Falhu' Naval base northwest of Male
The Coast Guard serves as the Naval wing of the Maldives National Defence Force (MNDF), as the Maldives doesn't have a Navy to patrol its extensive maritime borders.
In addition to building the Coast Guard base, India has also provided maritime surveillance aircraft and patrol boats to strengthen Male's maritime capabilities.
"Many projects that are grassroots level [are] impacting the lives of people. So, the way in which India has reached out to the Maldives is very, very much appreciated," the Maldivian FM concluded.