PSG talisman Kylian Mbappe's fans were left confused after a shocking piece of news from Spain emerged, linking him with an alleged move to Barcelona.
Spanish outlet Mundo Deportivo claimed the French striker wanted to leave the Paris-based club after multiple media reports confirmed that Lionel Messi is set to
extend his stay at the Parc des Princes
for another year, meaning he would remain with Les Parisiens until the end of next season.
The news, however, turned out to be a prank by the publication on the occasion of Dia de los Santos Inocentes (Day of the Innocent Saints) - the Spanish version of April Fools' Day.
The fake report stated that the Blaugrana were keen to bring Mbappe to Camp Nou despite their well-documented financial troubles, including a debt of $647 million as of October 2022.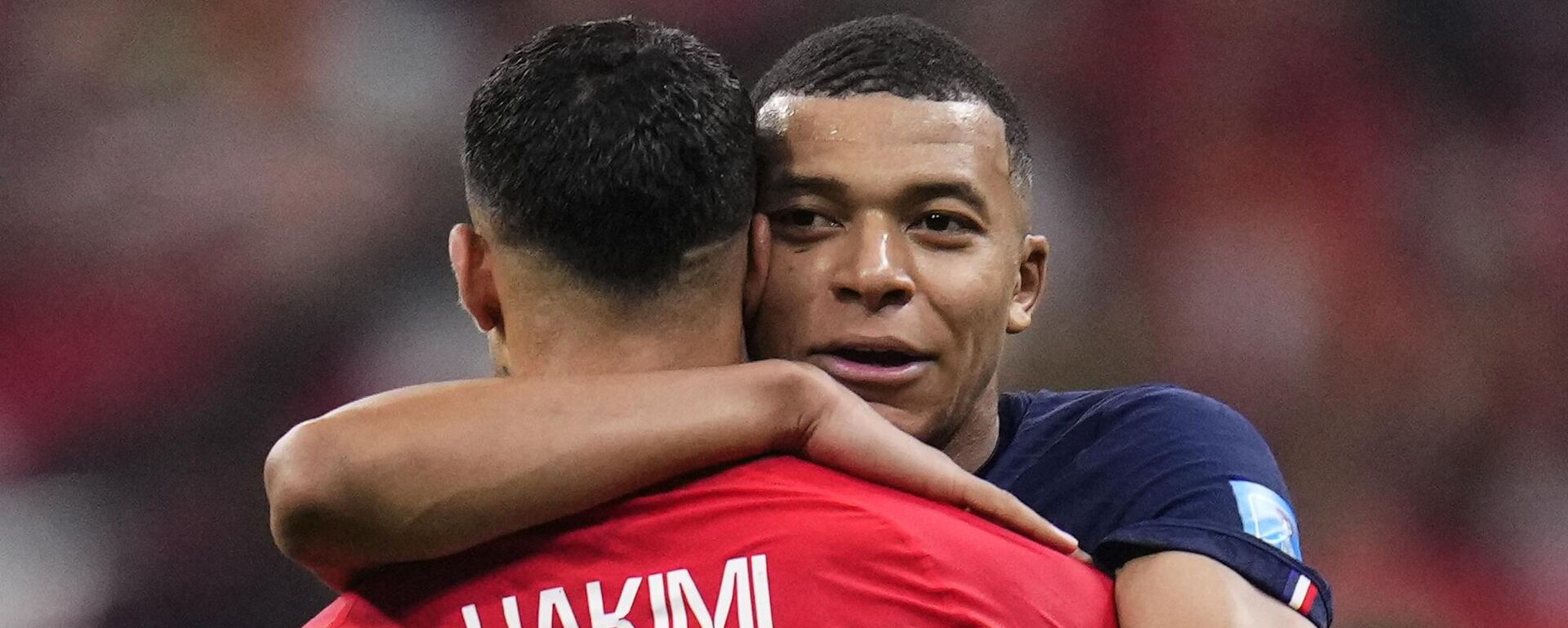 It also mentioned that Argentina's victory over Mbappe's France in the World Cup final in Qatar was the main reason behind the 24-year-old star's potential switch to Barca. This way, he wanted to give it back to Messi, as he's worshipped in Catalonia.
In its prank, the newspaper even added that Mbappe was no longer in a position to "bear" Messi's presence in the PSG squad and that's why he was hell-bent on leaving the Ligue 1 giants.
Others who were duped by the content of the article were people associated with Real Madrid. Mbappe was long-linked with a move to the current La Liga and Champions League winners before putting pen to paper on a whopping deal with PSG in August.
Netizens Fall for Mundo's Prank
Despite the many hints in the Spanish paper's article that it was a "false report," several Mbappe admirers still fell for it.
"Barcelona are not at the same level as Real Madrid, and Mbappe is the best footballer in the world today, he should go to Madrid," one fan wrote on Twitter.
"Varcelona (Barcelona) can't even afford him," another added.
"I will stop supporting Barca if they do that," a third declared.
However, the fan frenzy over the news was finally brought to an end after the Spanish outlet clarified that it was a prank.
"Mundo Deportivo's joke for this December 28, the day of the Holy Innocents, gave a lot to talk about and generated a great impact," the Spanish daily tweeted.
"The traditional fake news that Mundo Deportivo releases every December 28 caused a stir: some believed it and others betrayed us, and it achieved the goal of making our readers smile a few times," it added.