Nobel Laureate Rabindranath Tagore's Santiniketan,
a university town, has been formally recognized as a
UNESCO World Heritage Site, making it the fifth such site in the state of West Bengal
and the
41st in India.
The word 'Santiniketan' stands for the abode of peace.
At the 45th session of the World Heritage Committee held in
Riyadh
, Saudi Arabia -- members of the
International Council on Monuments and Sites (ICOMOS)
decided to include Santiniketan to this esteemed list.
The recognition marks a historic moment for India to mark the enduring legacy of this unique institution, located in West Bengal's Birbhum district.
Indian Prime Minister
Narendra Modi
described the development as a
"proud moment for all Indians"
in a message posted on X.
"Delighted that Santiniketan, an embodiment of Gurudev Rabindranath Tagore's vision and India's rich cultural heritage, has been inscribed on the UNESCO World Heritage List. This is a proud moment for all Indians," the Prime Minister stated.
Mamata Banerjee, West Bengal state chief, also expressed her excitement, highlighting the pride of Bengal in Santiniketan.
On this occasion, she lauded her government's efforts to improve the city's infrastructure.
'Kudos to all who love Bengal,
Tagore, and his
messages of fraternity
. Jai Bangla, Pranam to Gurudev.'
© Photo : Public domain
Rabindranath Tagore with Mahatma Gandhi and Kasturba Gandhi at Shanti Niketan in 1940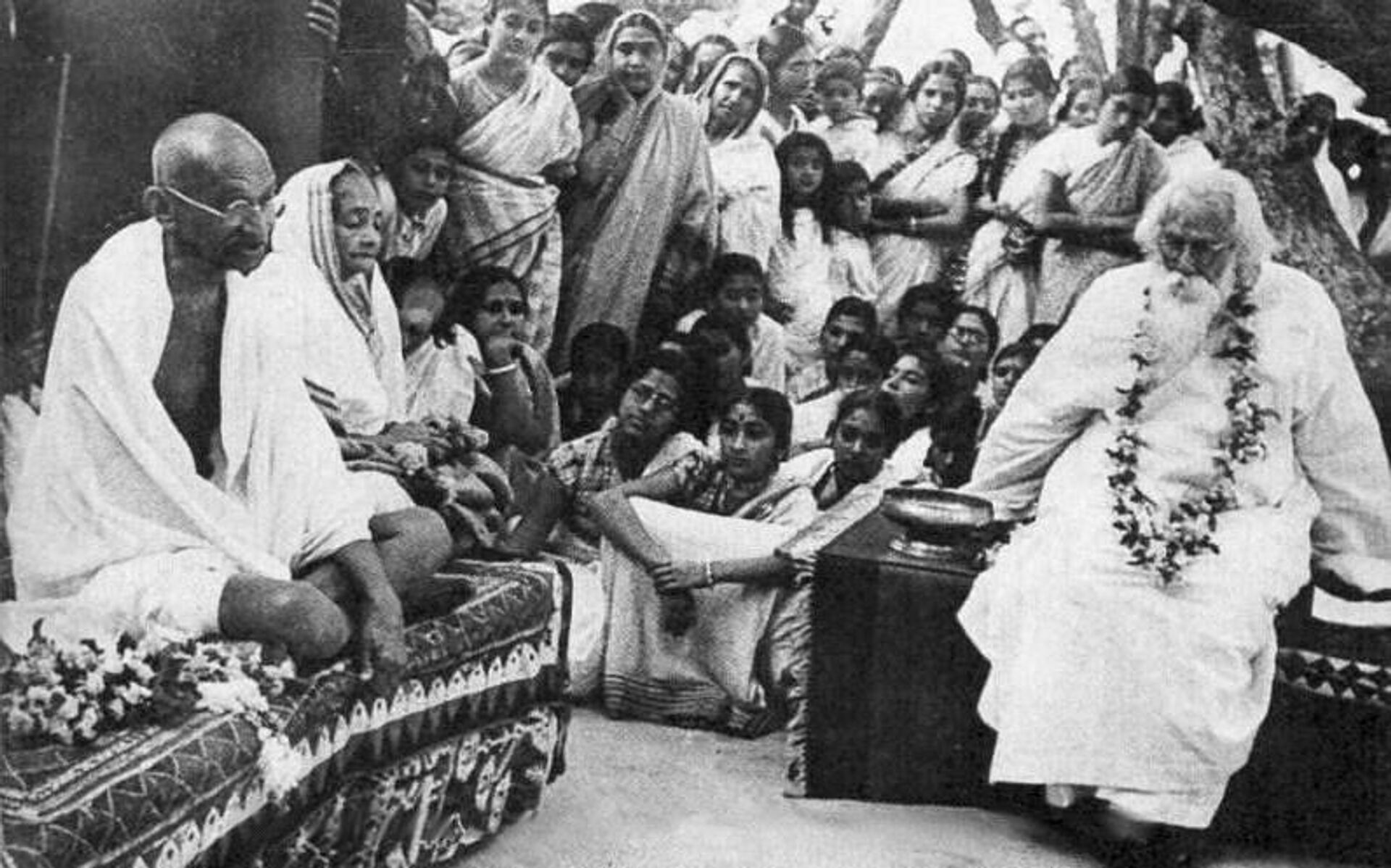 Rabindranath Tagore with Mahatma Gandhi and Kasturba Gandhi at Shanti Niketan in 1940
Santiniketan's History
Santiniketan, located about 160 km from
Kolkata
, was originally an ashram founded by Debendranath Tagore, the father of Rabindranath Tagore.
In 1863, at a cost of five INR (Indian Rupee) per year, Talukdar of Raipur, Birbhum, Bhuban Mohan Sinha, granted Debendranath Tagore a permanent lease on 20 acres of land.
He constructed a guest house that he called 'Santiniketan' and eventually the 'name' spread throughout the region.
The beautiful stained-glass Mandir (temple) built for non-denominational worship and the Santiniketan Griha are two of Maharshi's architectural legacies that are recognized by the UNESCO website.
Both the edifices, built in the second half of the 19th century, are significant historically because they were built before the
Santiniketan was established
. And, because of their connection to the universal spirit, which signalled the revival and reinterpretation of religious beliefs in Bengal and India.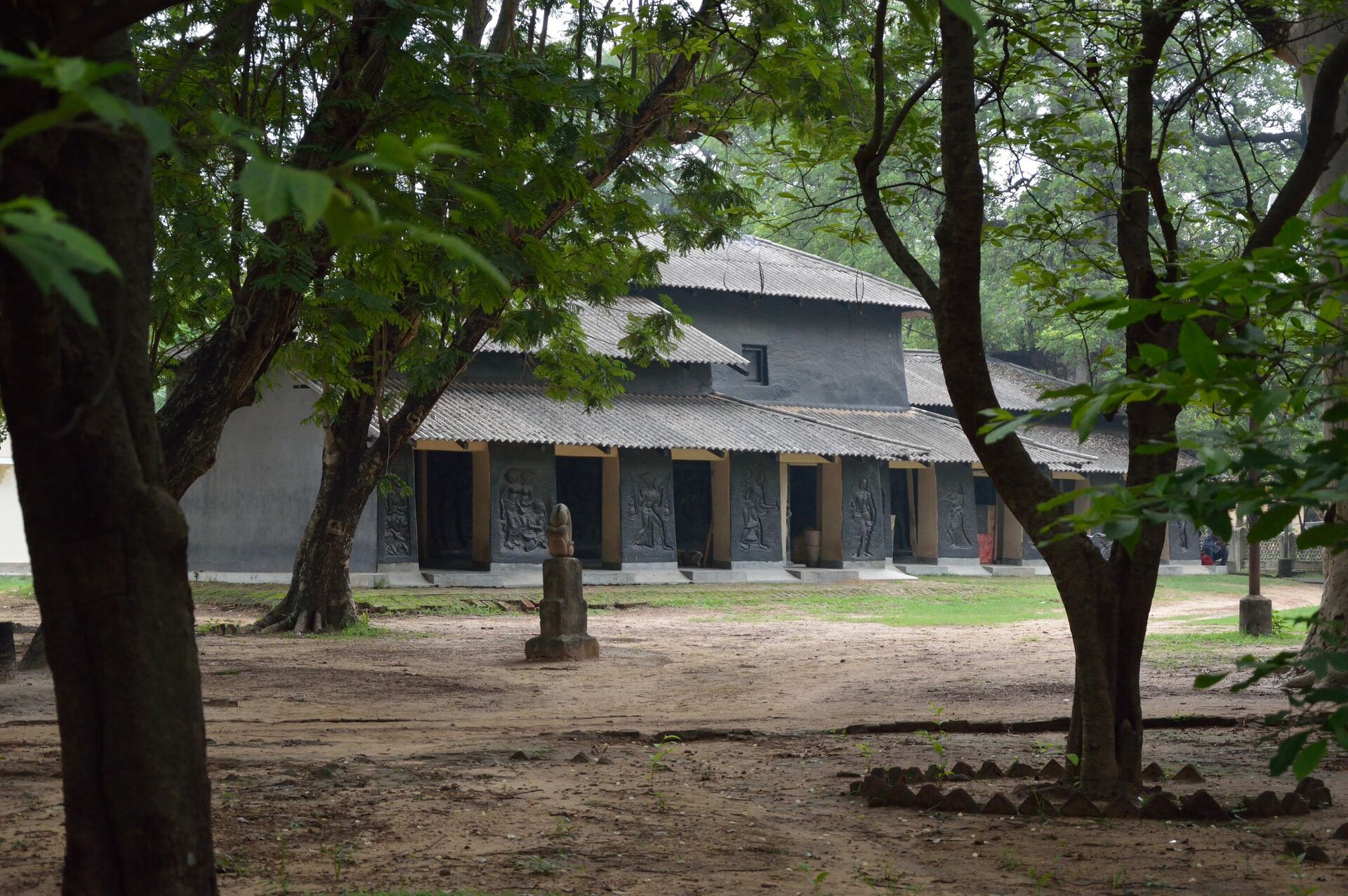 Kalo Bari (Black House), a unique structure made of clay and coal tar, built as a hostel for the senior students of Kala Bhavana
How UNESCO Describes Santiniketan?
As described by the official website of the UNESCO World Heritage Center, it was envisaged to be a sanctuary where all people, regardless of their
social or cultural background
, could gather to mediate under one Supreme God.
Debendranath Tagore, also known as "Maharshi" (i.e., saint or spiritual leader) played a vital role in the Indian Renaissance, it adds.
Meanwhile, in 1888, Debendranath Tagore donated the entire property to the trust for the establishment of a Brahmavidayala (Knowledge Centre) and a library which later in 1901, was turned into a Brahmaashrama and Patha Bhava (Primary and Secondary School) by Rabindranath Tagore.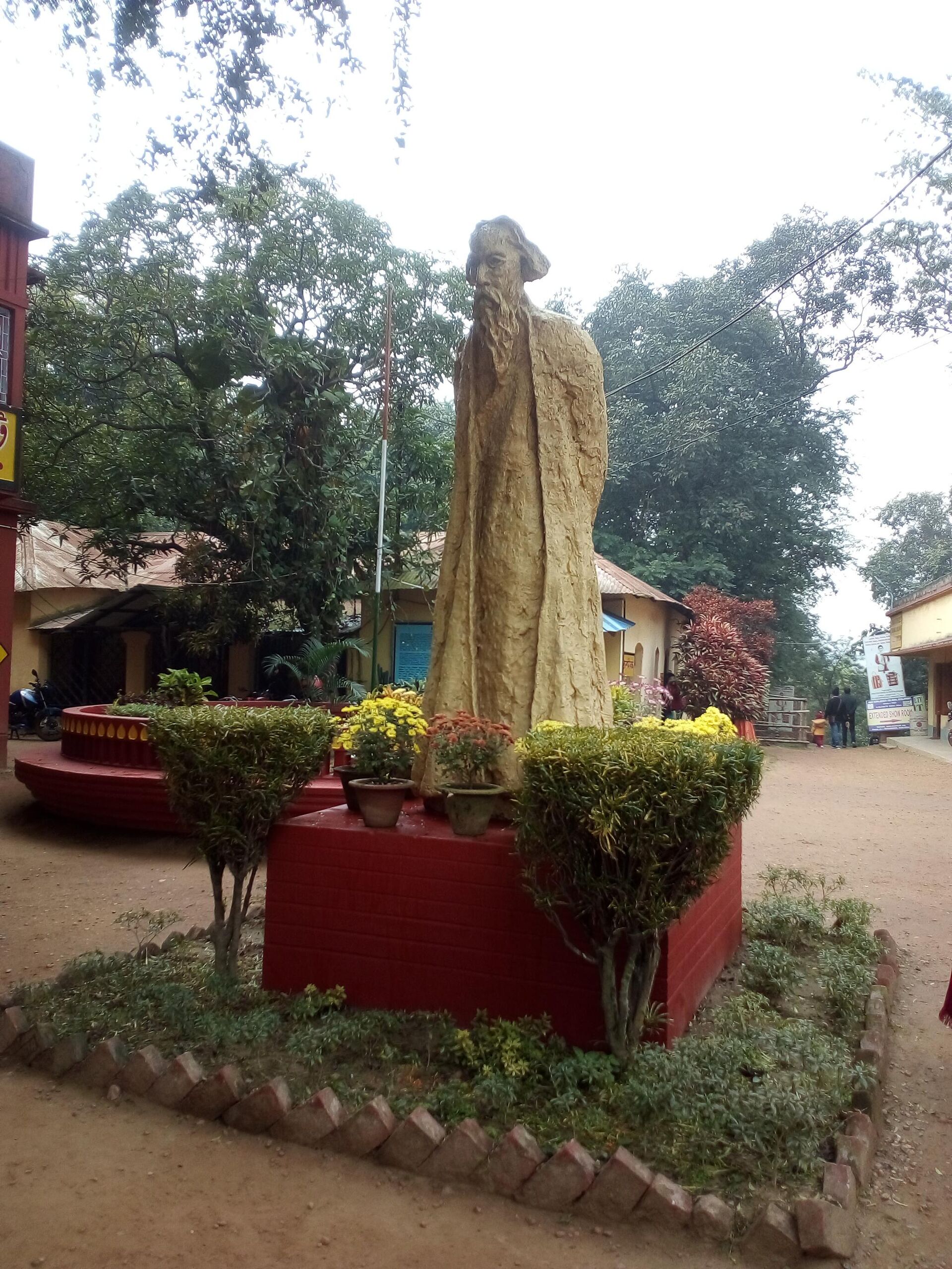 Monument to Rabindranath Tagore in Shanti Niketan
Patha Bhava to Visva-Bharati
One of India's most prestigious universities, Visva-Bharati is in Santiniketan and offers degrees in the humanities, social sciences, science, visual arts, music, performing arts, education, agricultural science, and rural development.
Rabindranath Tagore founded the educational establishment, and the
1951 Act of Parliament
granted it the status of a central university and an institution of national significance. Santiniketan embodies the poet's vision of an institution for
learning that transcends religious
and geographic divides.
Tagore believed that education should be imparted in natural surroundings, hence classes are still held outside under shady mango trees, and both students and teachers commute by bicycle.
Even the older structures with their thatched roofs and mud walls still exist and have a place on the main campus.
Some are kept for their historical significance, while others are fully operational. While the area may primarily be used by tourists for sightseeing, those who are focused and academically oriented might experience the place's scholarly energy.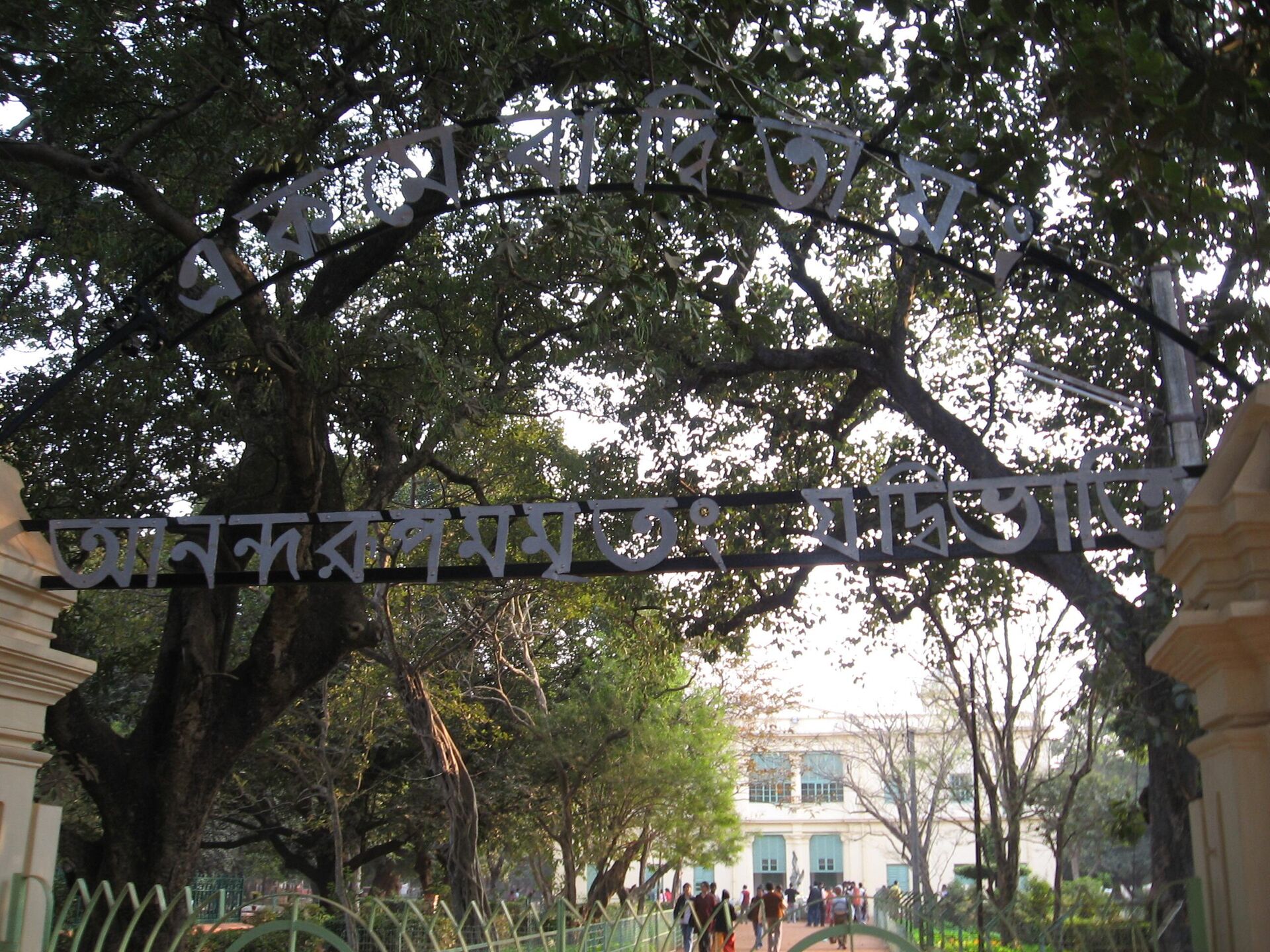 View of Santiniketan Griha from the entrance gate
The Indian Prime Minister serves as the chancellor of Visva-Bharati, the only central university in West Bengal. With its recent designation as a UNESCO World Heritage Site, this illustrious institution continues to be a testimony to Tagore's legacy and ambition.
Santiniketan now joins the distinguished list of Indian places that have been honoured with this prestigious designation by being added to the UNESCO World Heritage List.
The iconic Taj Mahal, the famed Red Fort in
Delhi
, the age-old temples of Khajuraho, the majestic Qutub Minar, and the tranquil Western Ghats are just a few of the numerous sites that have been inducted onto the UNESCO World Heritage List.